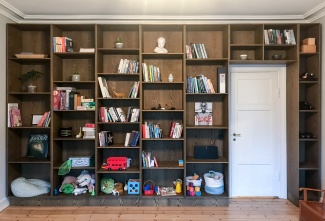 The Perfect Shelf
We design thoughtful and long-lasting furniture fitted to our customer's needs. This project in particular targets storage issues which most of the Scandinavian apartments are facing today. Together with you, we can design the perfect shelf and storage system for your home. From large scale, floor-to-ceiling shelves, to small and fitted projects with drawers or doors for concealing items, there are endless possibilities.
Our shelving systems are customizable to your needs and are made of solid oak and oak veneer. You can choose the finishes from darker to light oils in order to highlight different structures in the wood. All our furniture is handmade in Denmark.
This shelf in particular is floor-to-ceiling fitted and measures 2,7 metres high and 4,6 metres wide (2,7m x 4,6 m).
We love challenges and believe that anything is possible, therefor you are very welcome to drop us an email or call, discuss your perfect shelf and get a non-binding offer. Contact us at info@guldoglovenholdt.dk and we will help you with the design and answer all your questions throughout the process.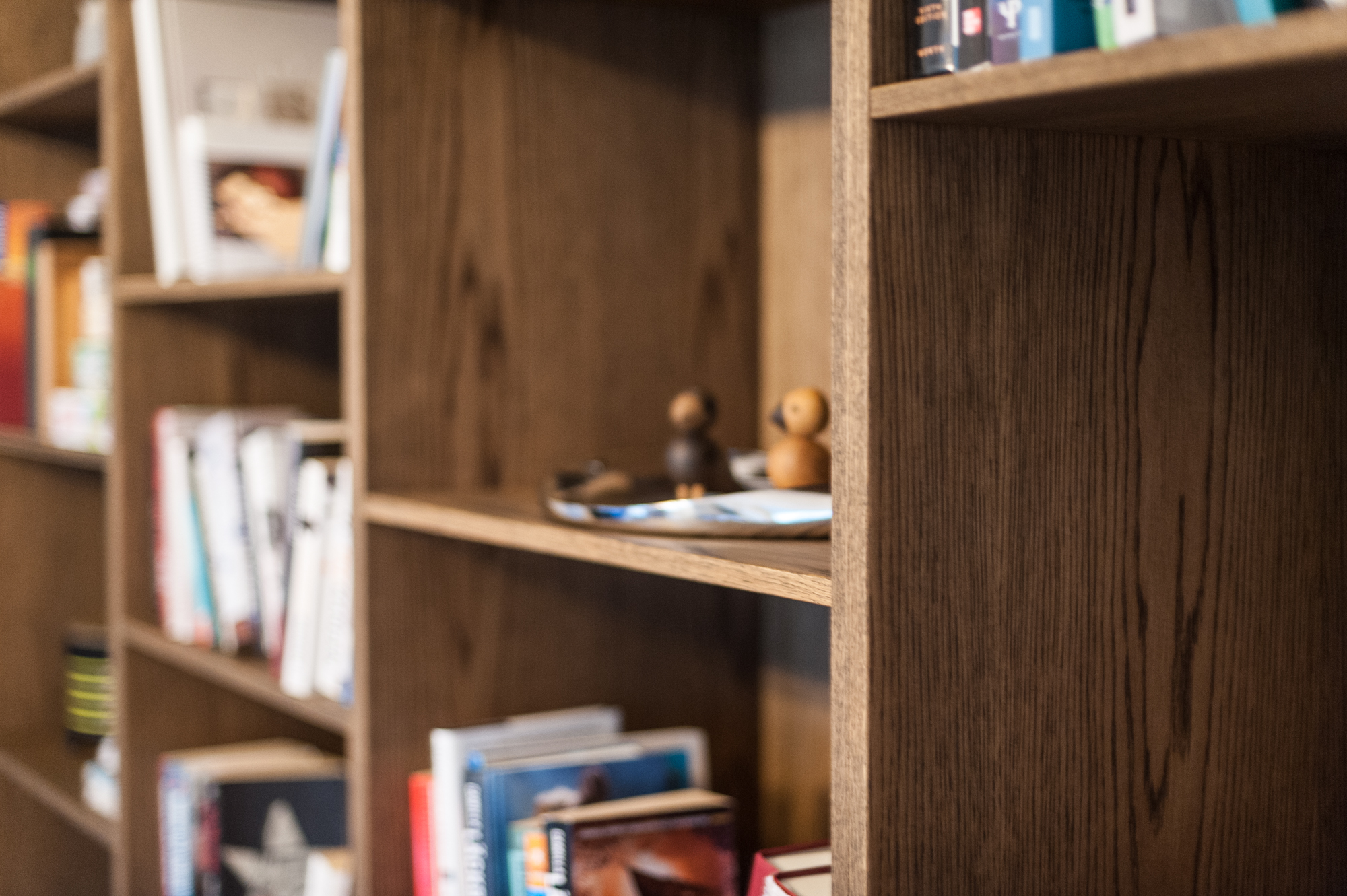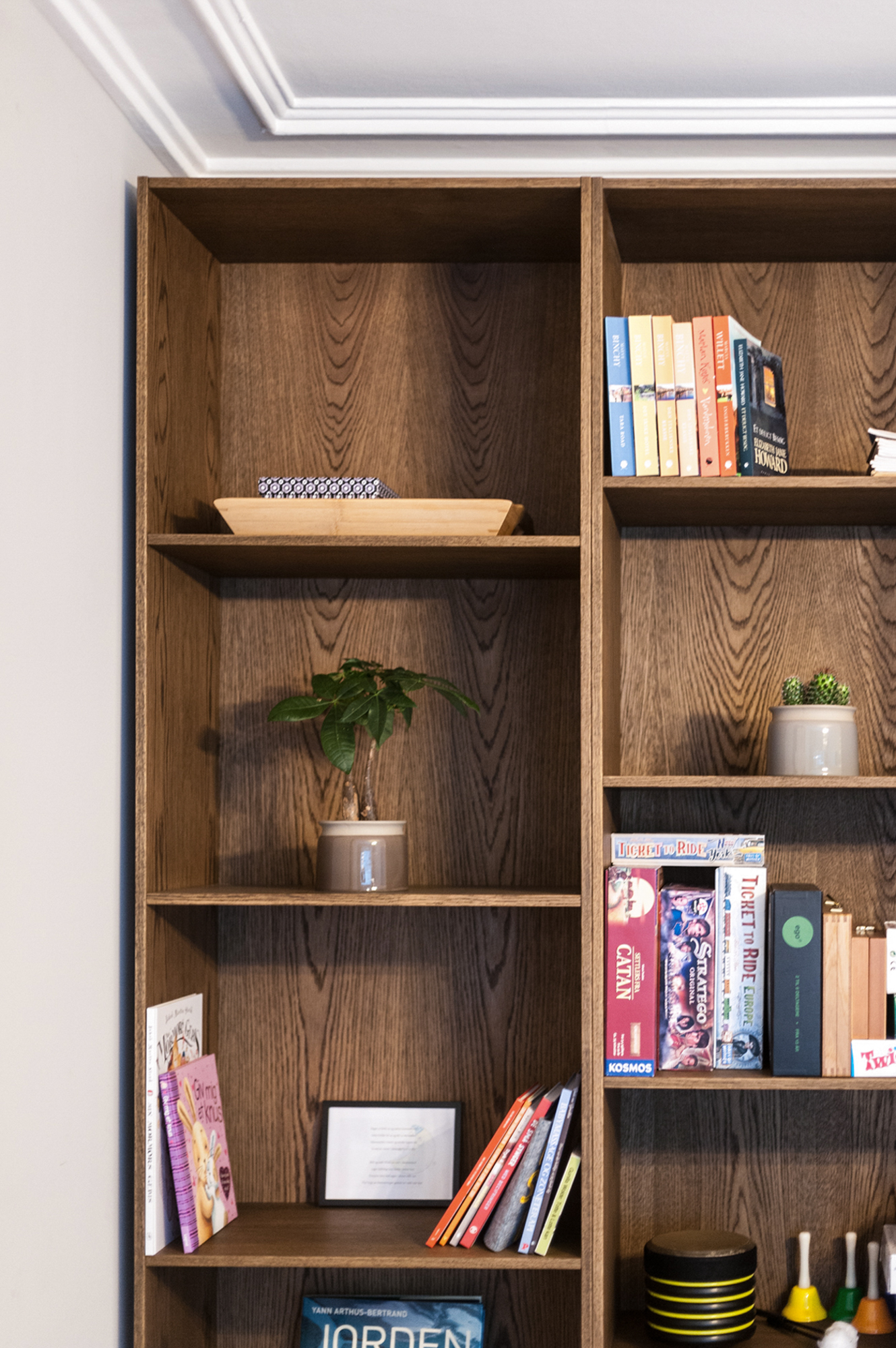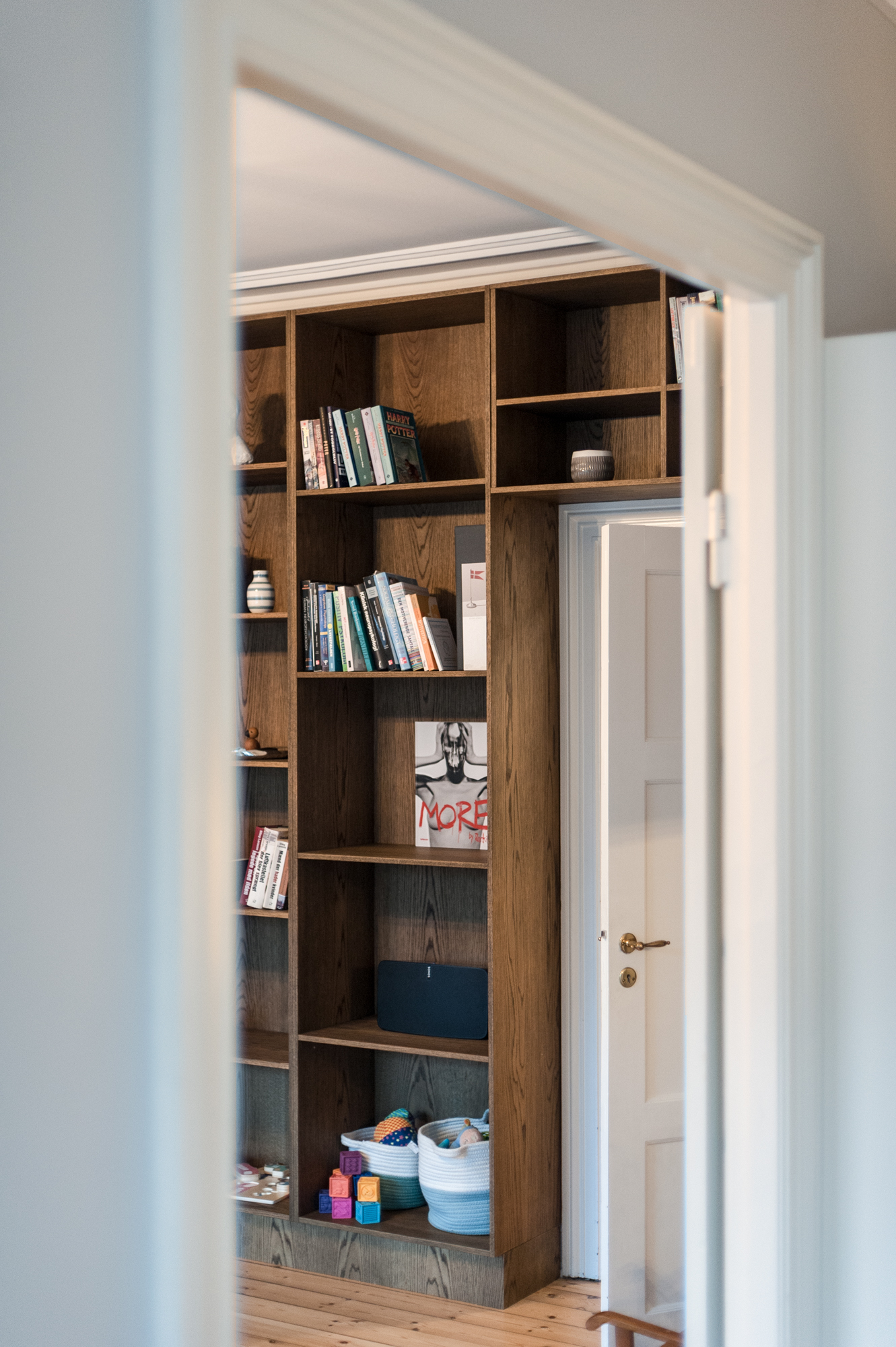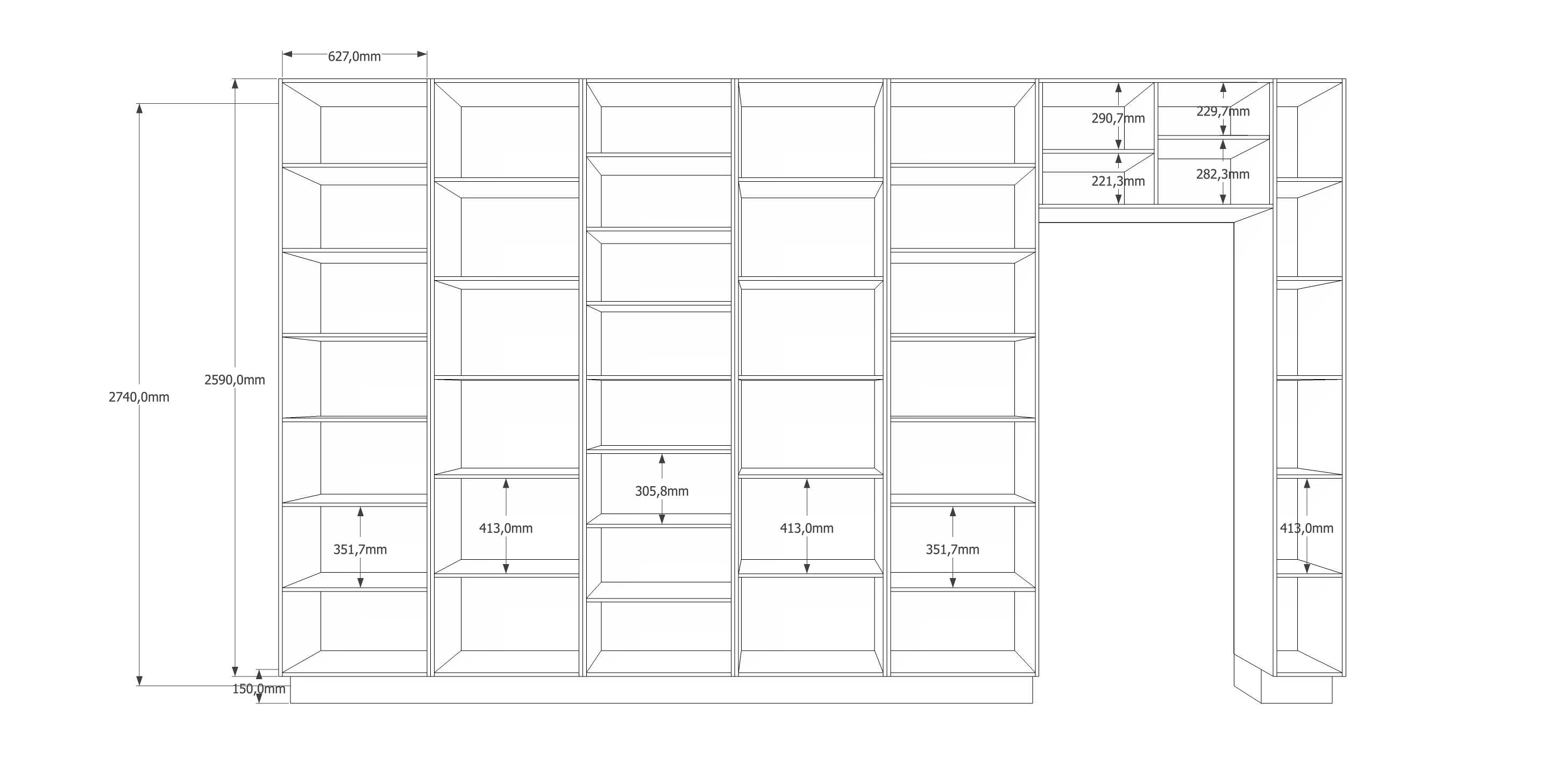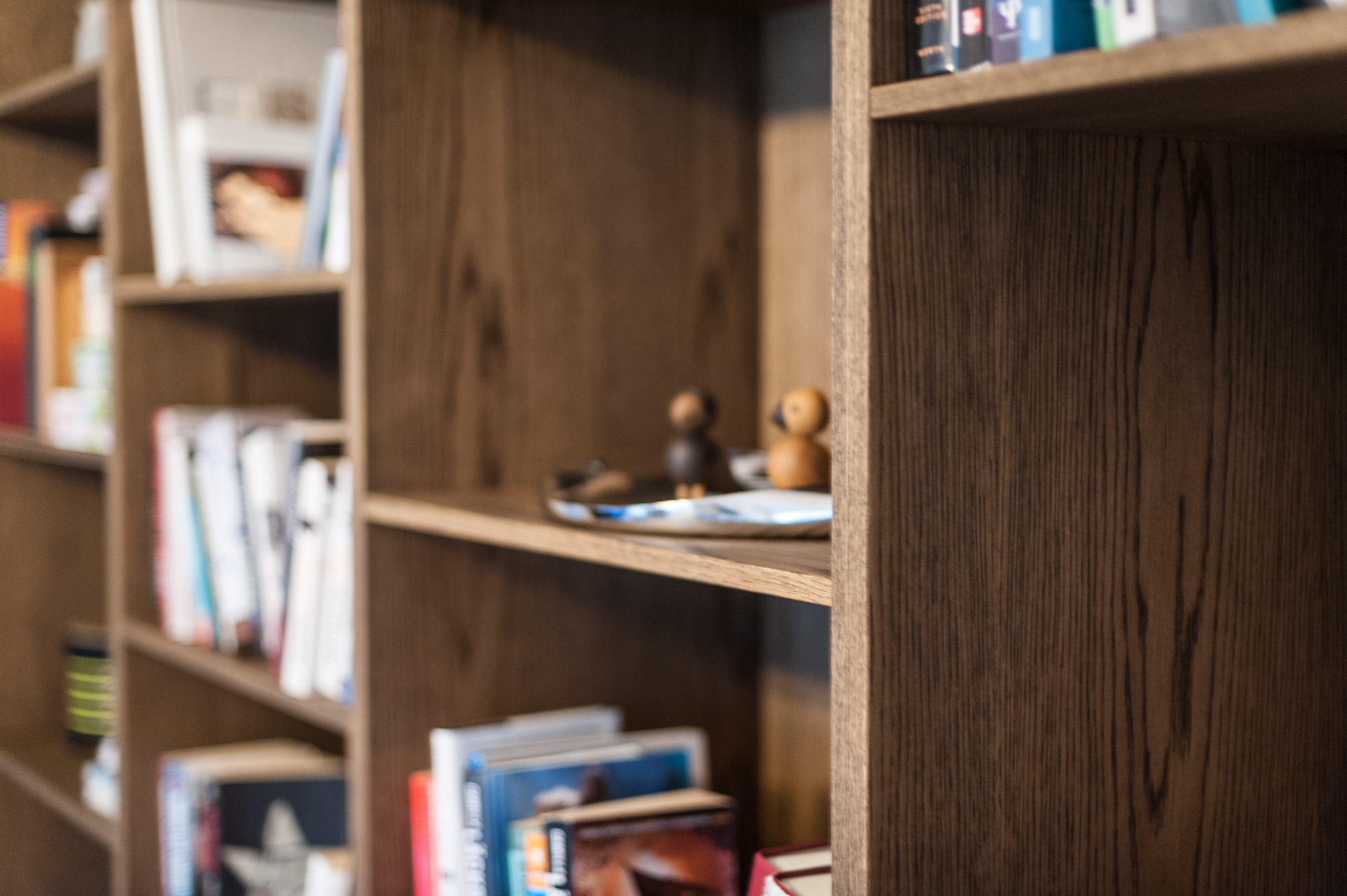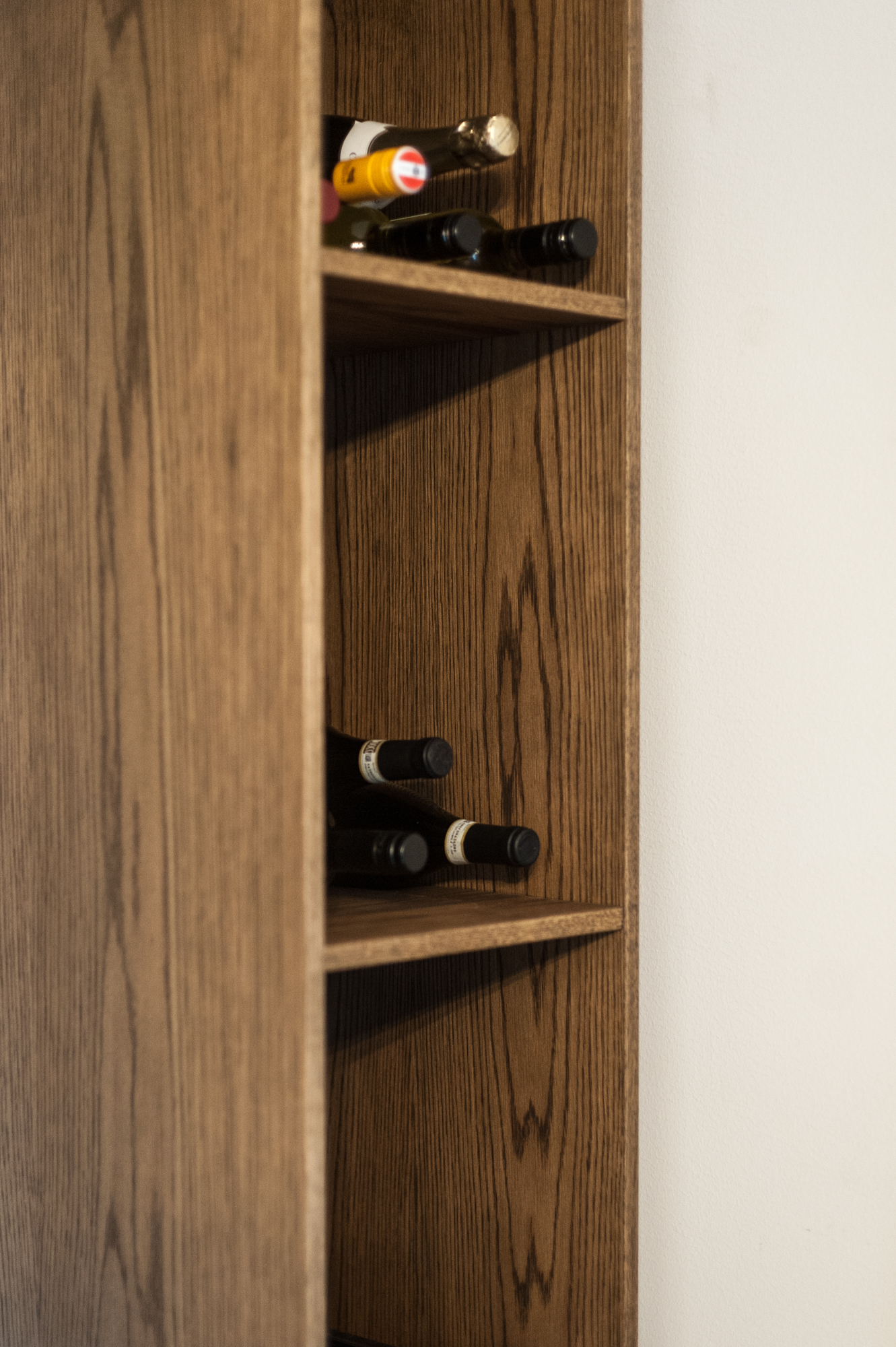 Back to furniture