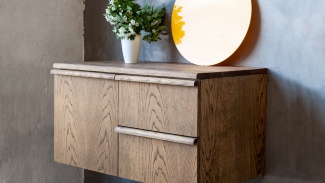 Sideboard
The floating sideboard is a versatile storage unit suited for narrow spaces. Can be customized with extra drawers, doors or other dimensions. 
To ensure the best possible user experience, all drawers on each piece is personally divided in collaboration with the user. 
Both the drawers and top is made of solid oak - cabinet and doors in oak veneer - all treated with dark oil to highlight the structure in the wood.
Handmade in Denmark.
Price:
19.500 kr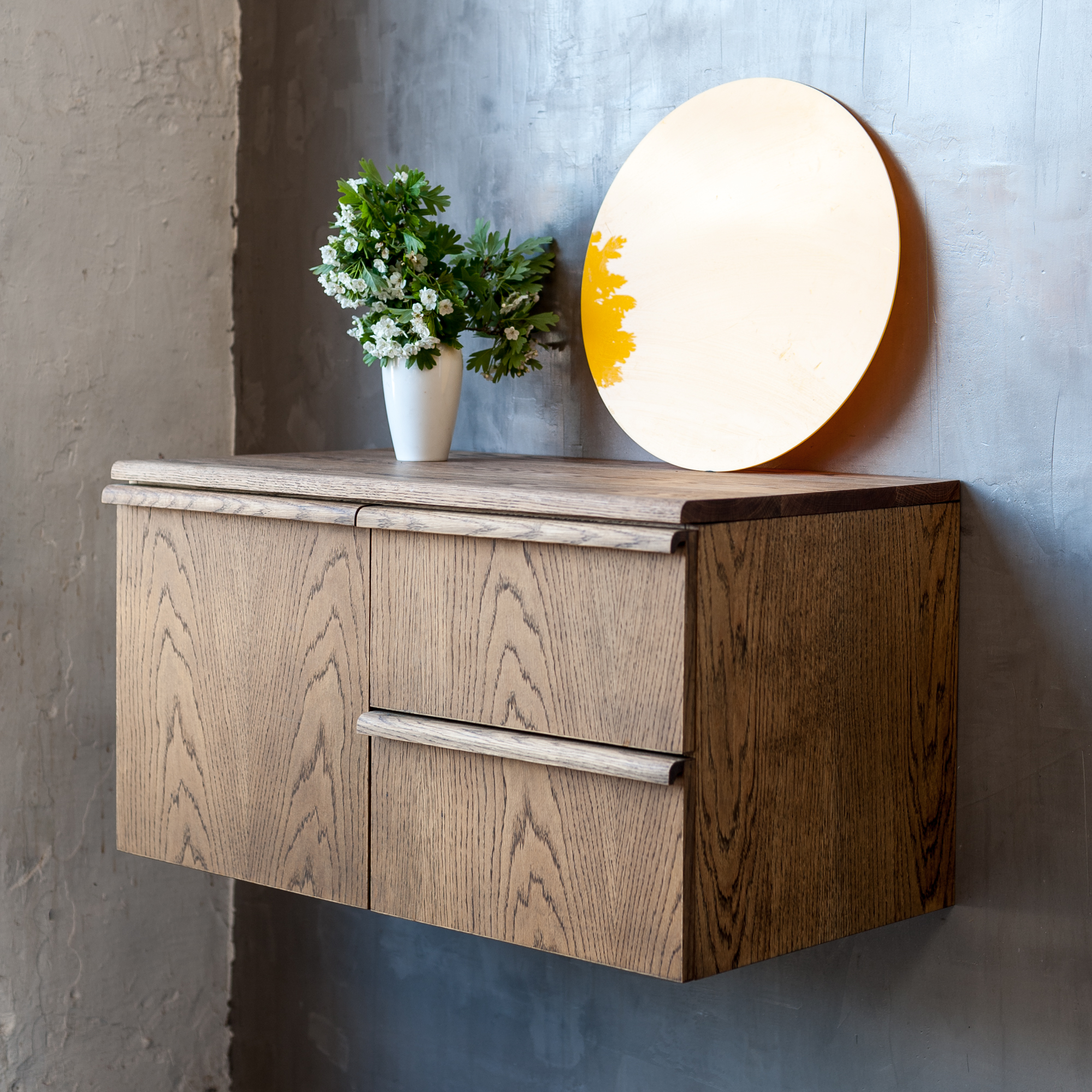 Dimensions:
H 42 x L 80 x D 43,5 cm  
Photo Guld & Løvenholdt
Location Guld & Løvenholdt Showroom / Amager Snedkerhus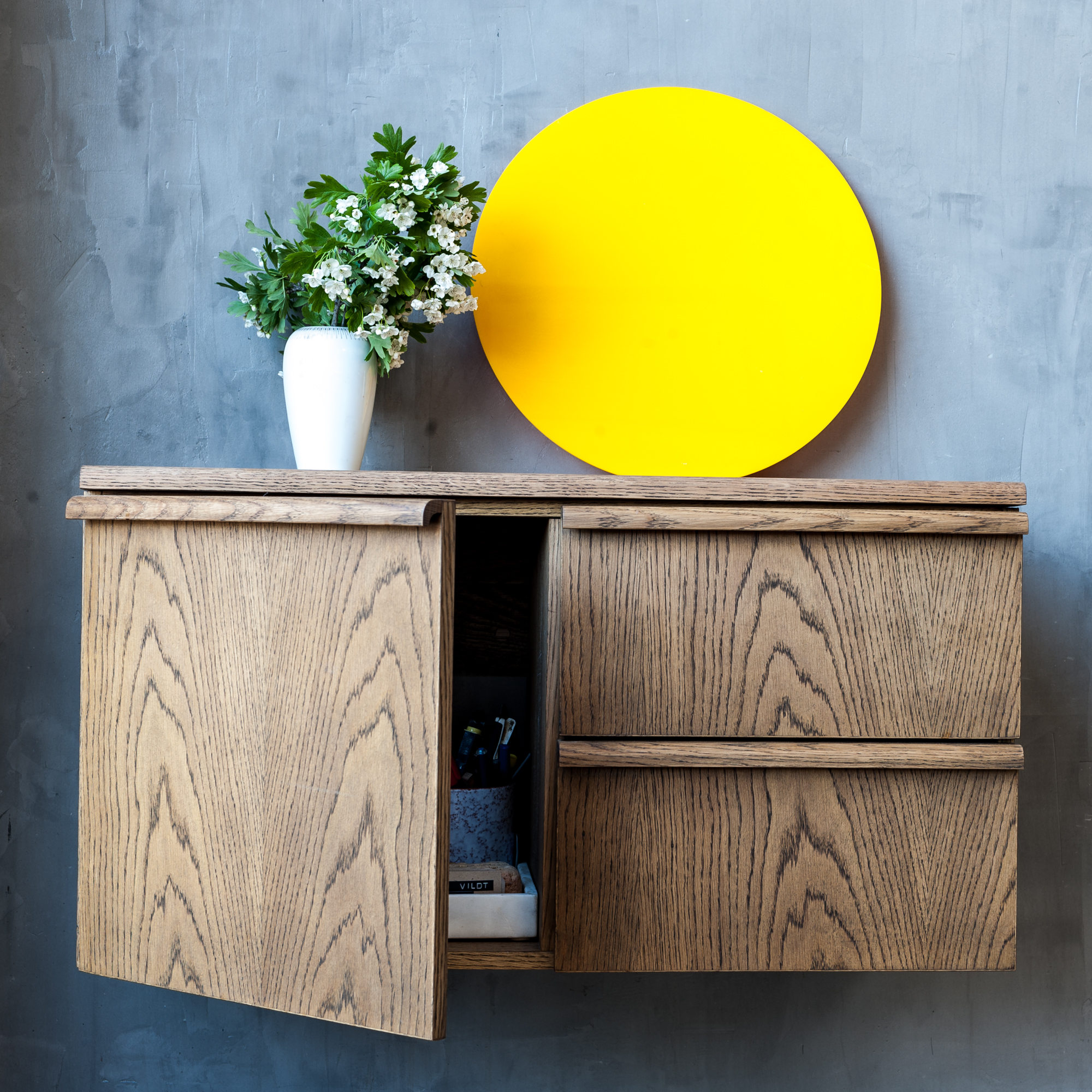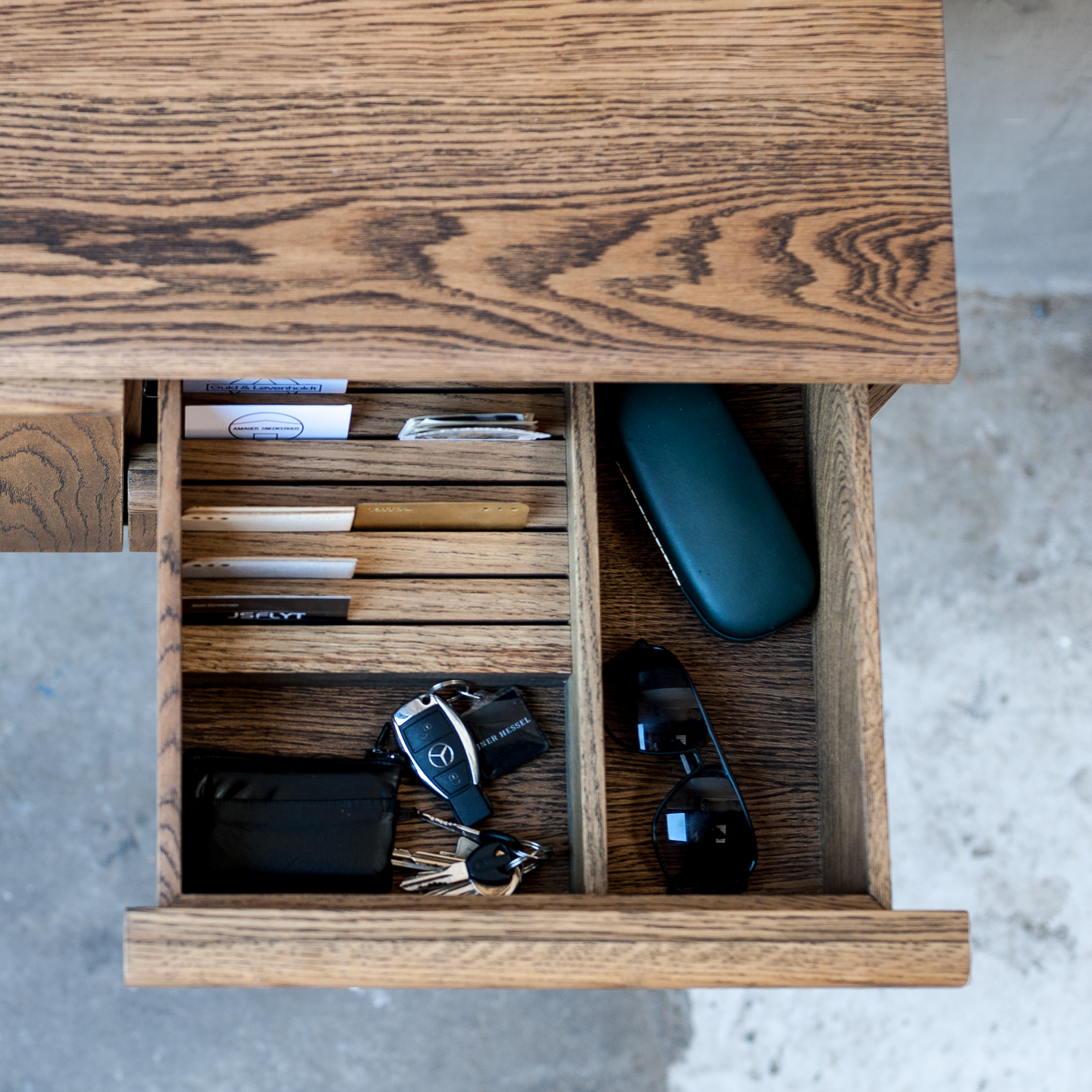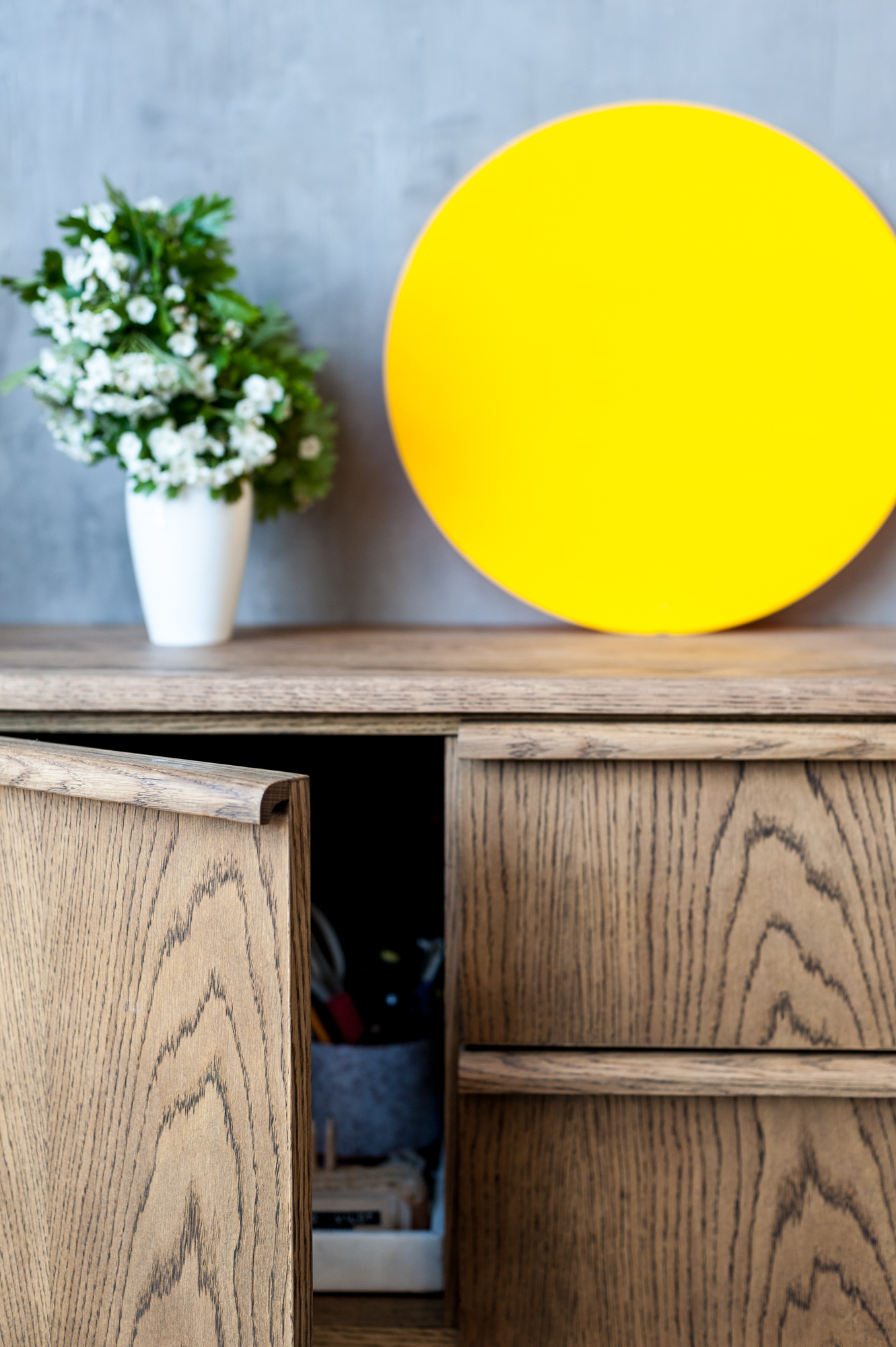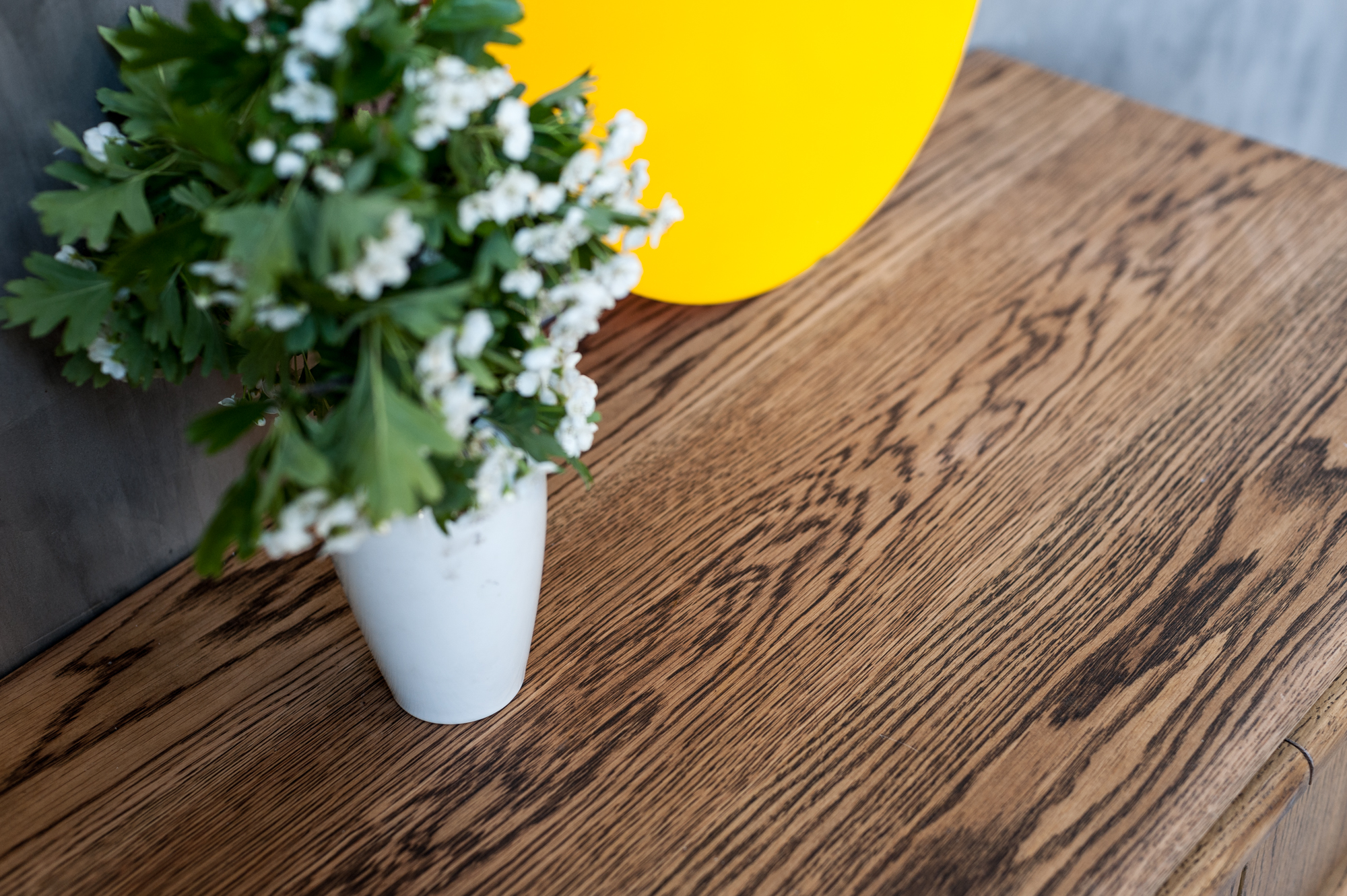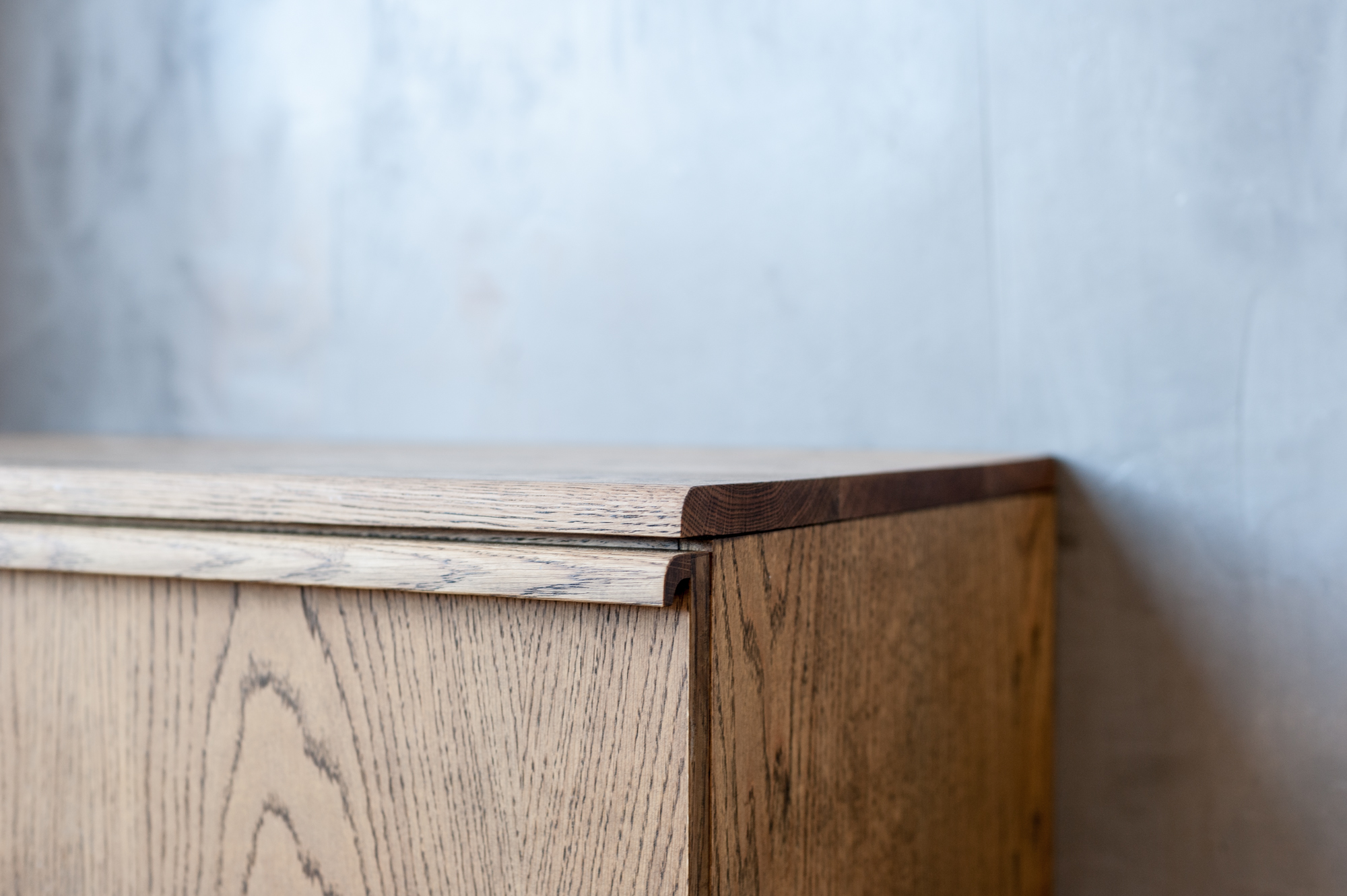 Sideboard customized as a kitchen bench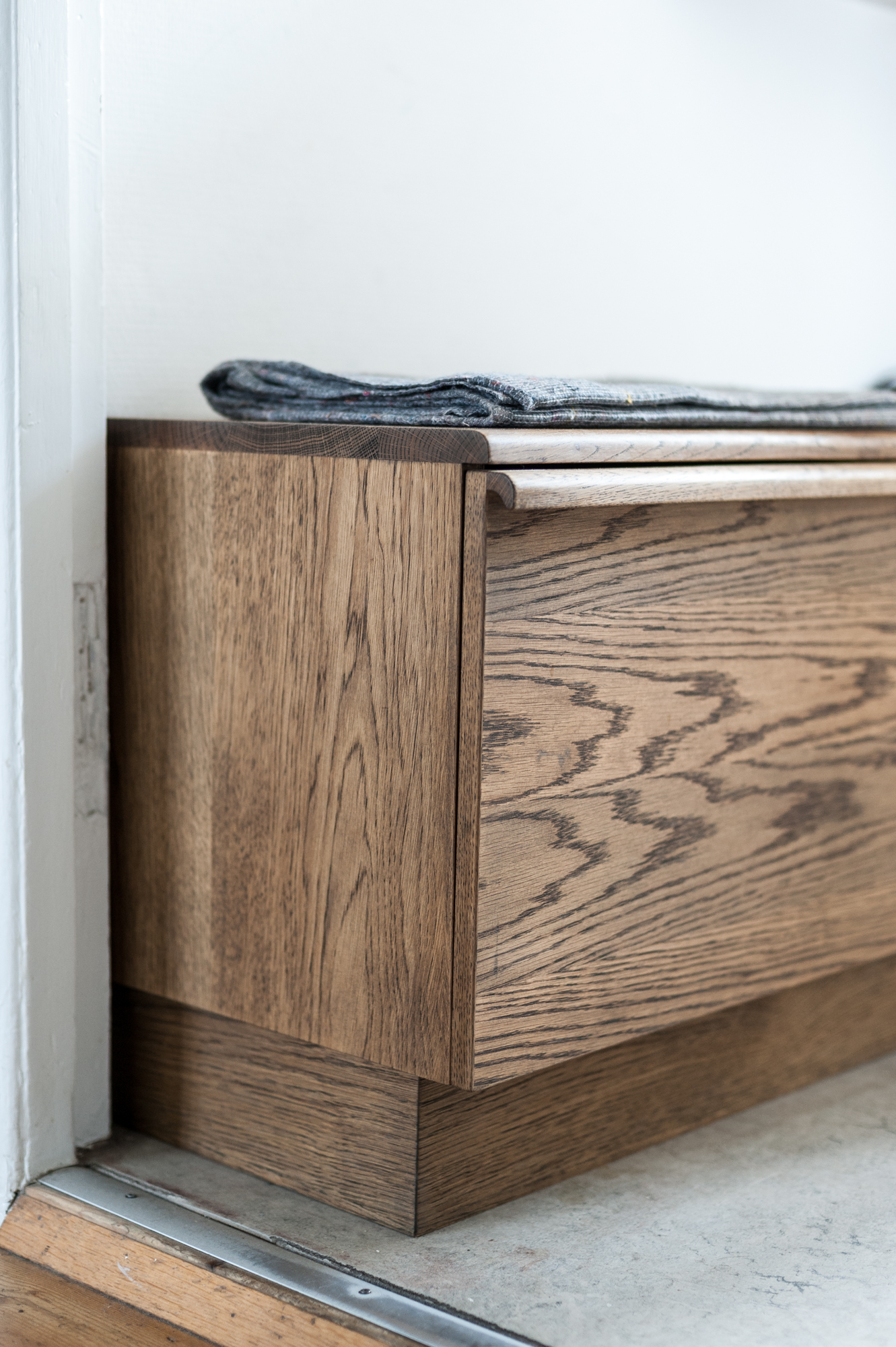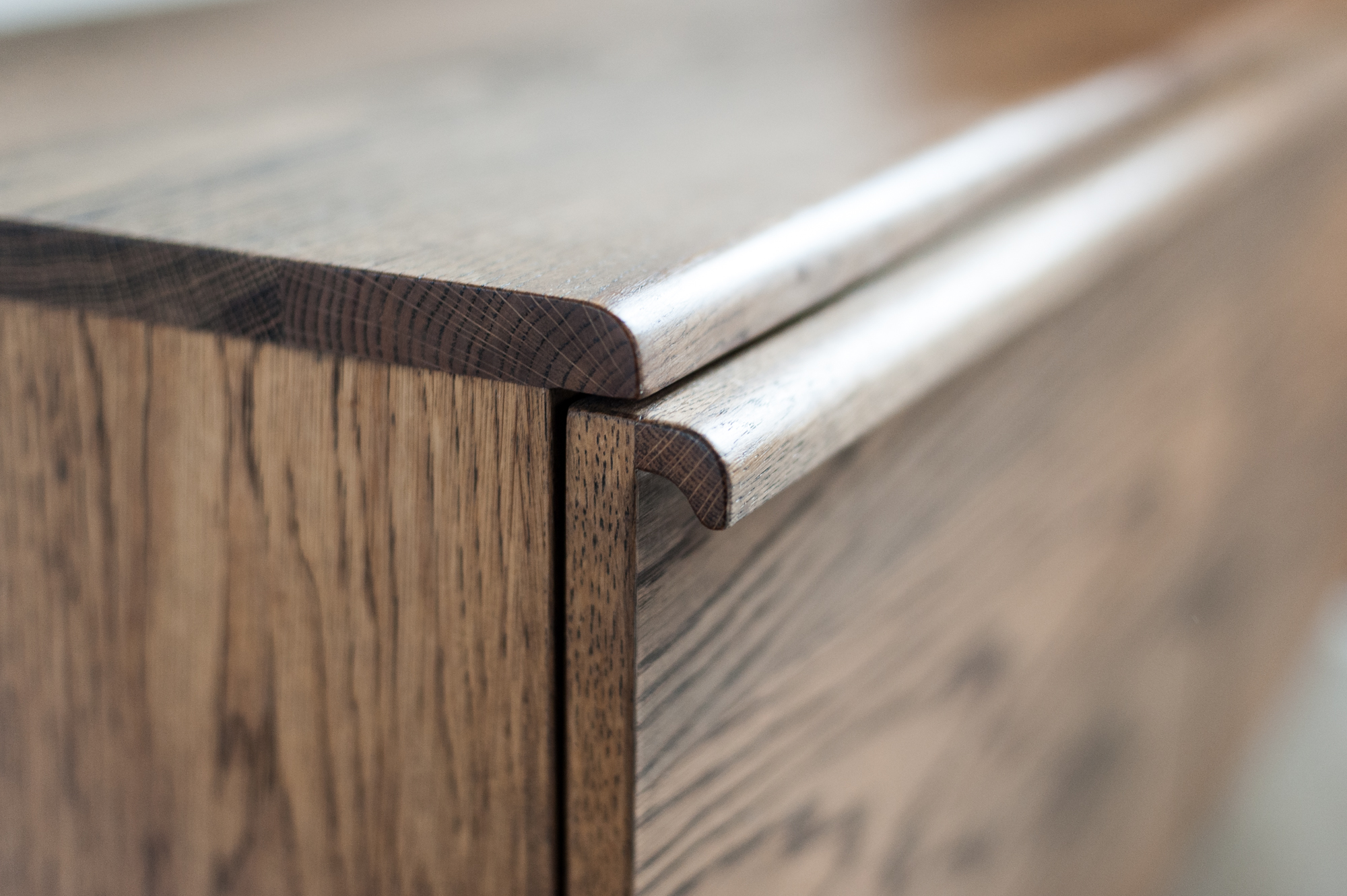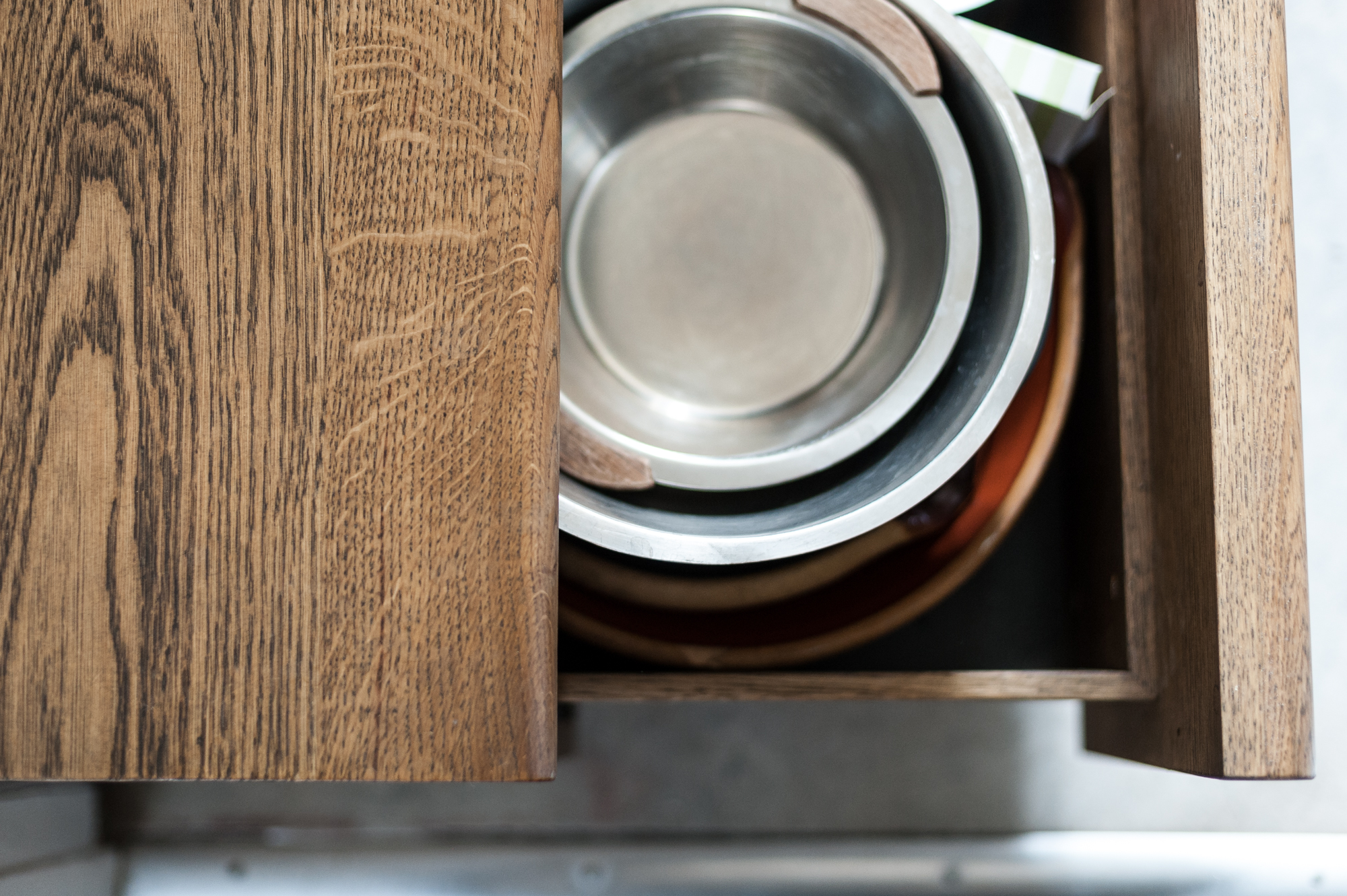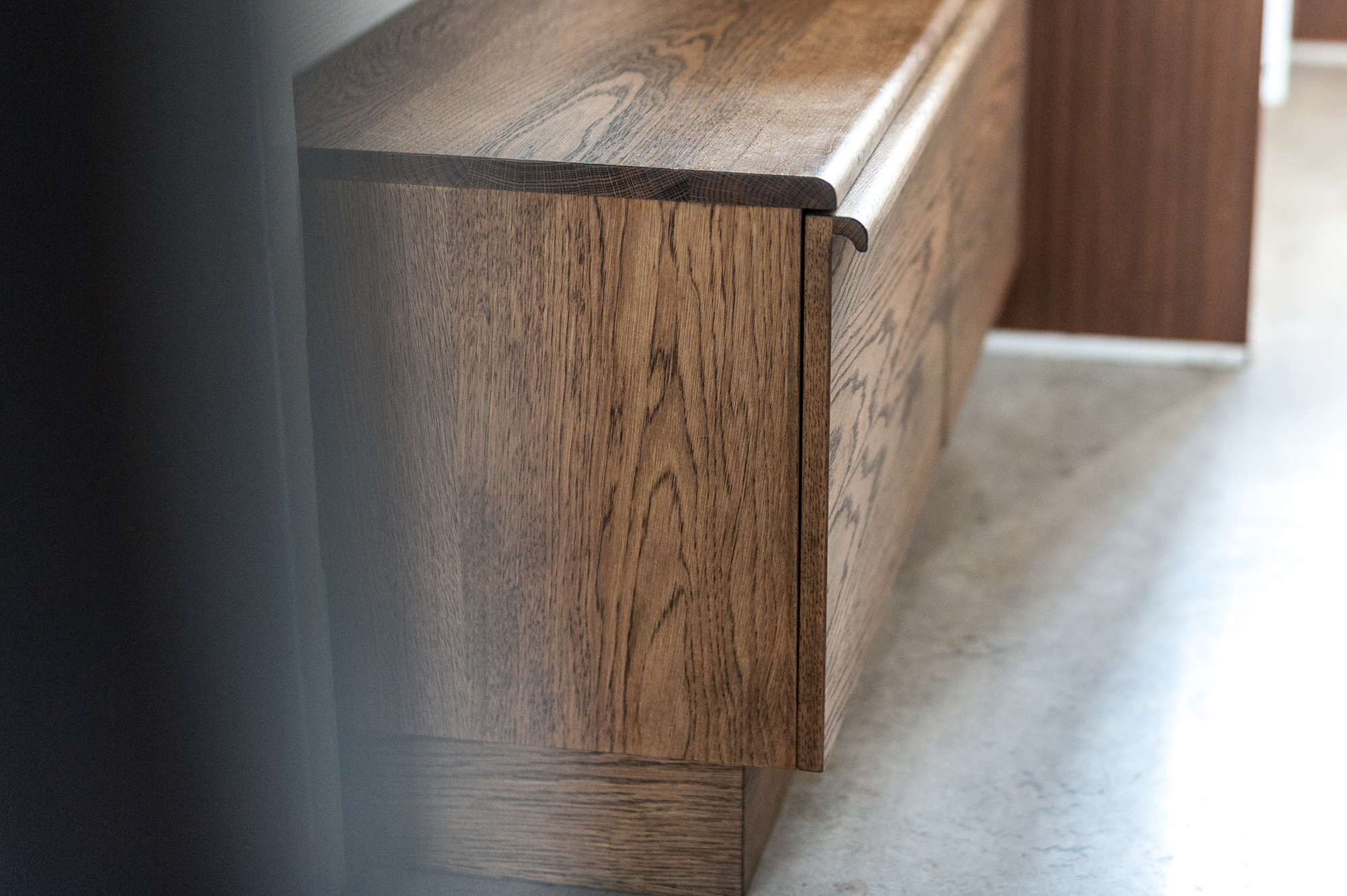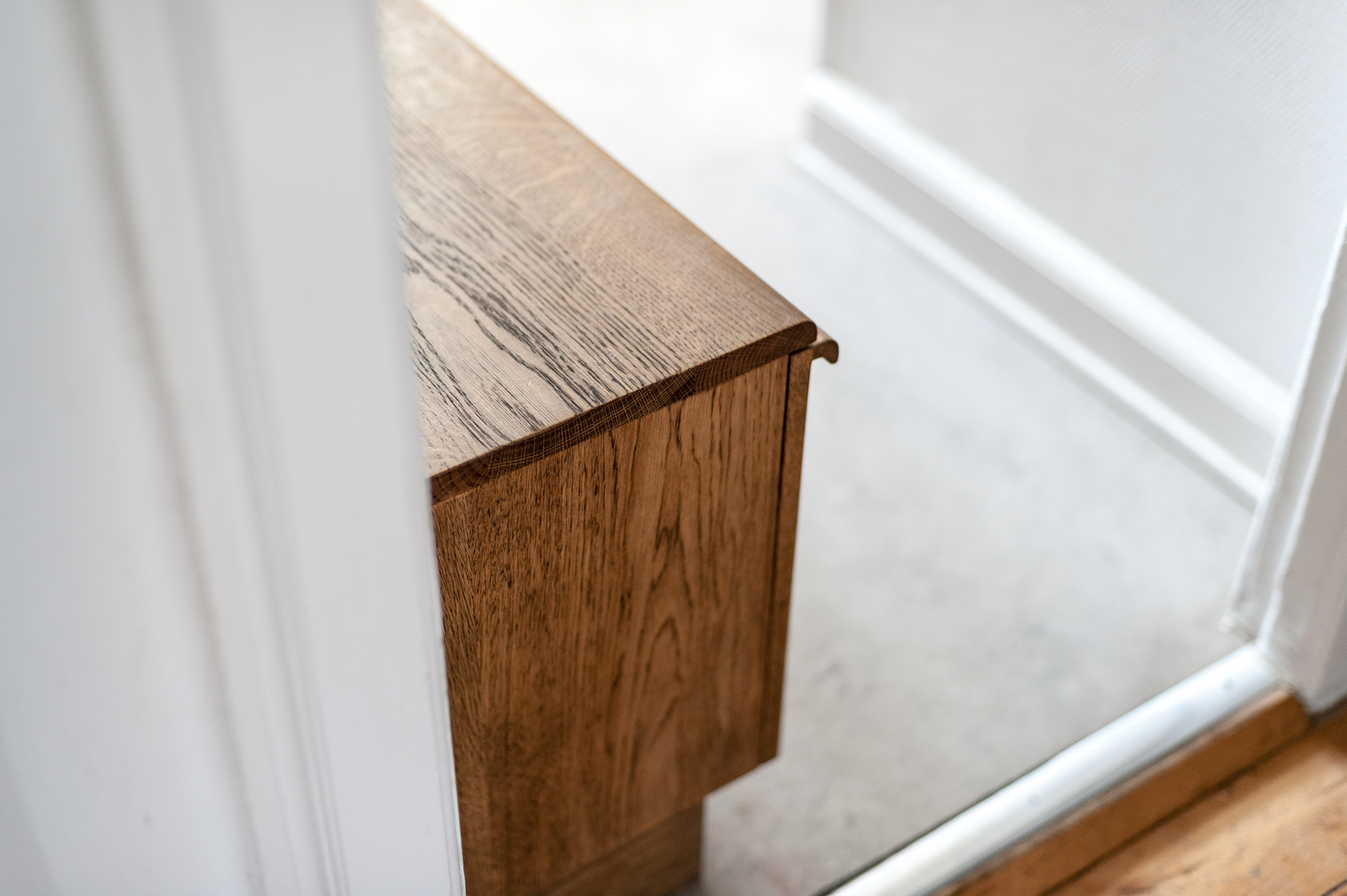 Back to furniture