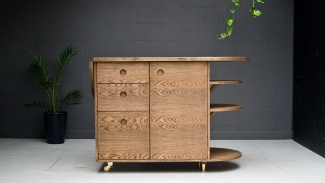 Nordic Kitchen Island
The exclusive and handmade Nordic Kitchen Island combines its clean and beautiful aesthetics with a functional use in the kitchen or dining area of your home. The cart is movable with wheels of brass, designed for everyday use, saving space and fitting perfectly into homes, bars and restaurants. The tabletop is available in white tiles, linoleum and solid oak, and the door and drawer set-up is adjustable.
Oiled oak, linoleum, tiles, and brass.
Handmade in Denmark.

Price:

55.000 kr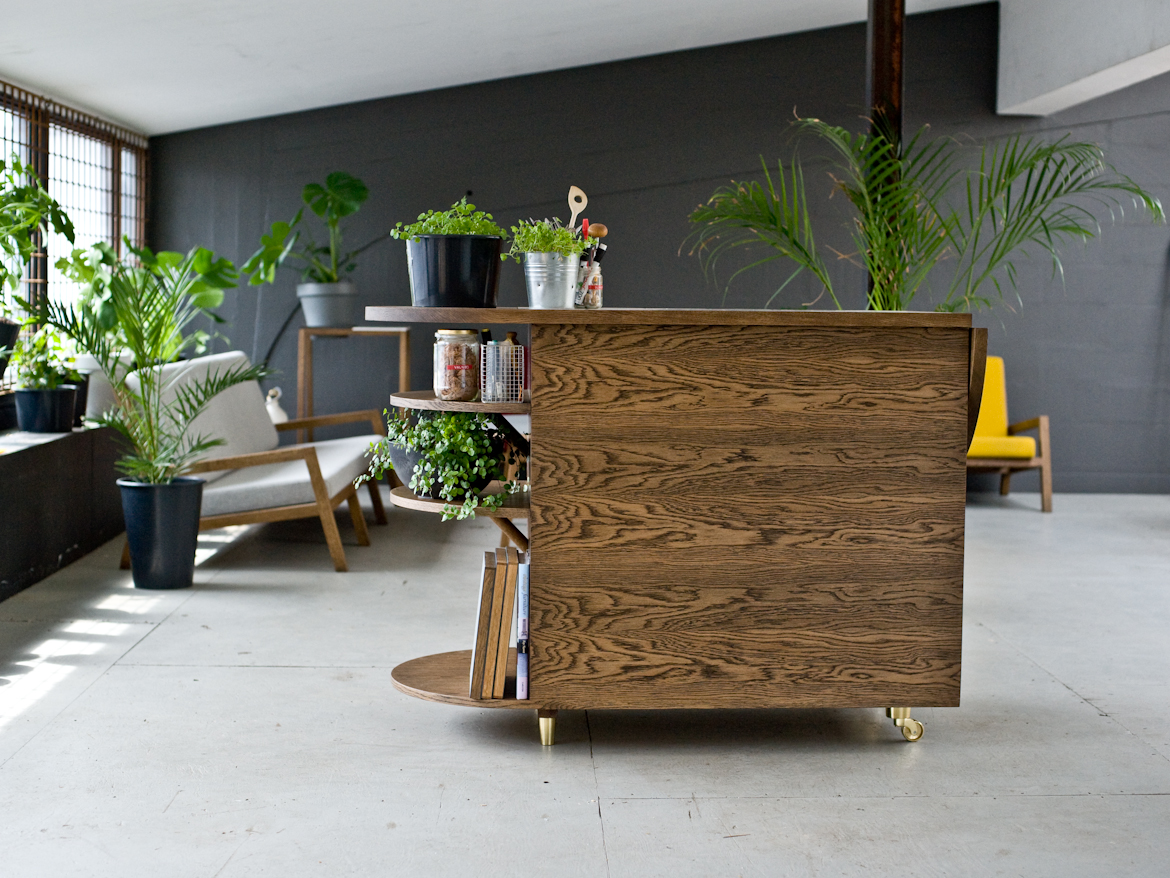 Dimension:
L 160cm x H 93 cm x D 80cm
Photo Guld & Løvenholdt
Location Guld & Løvenholdt Studio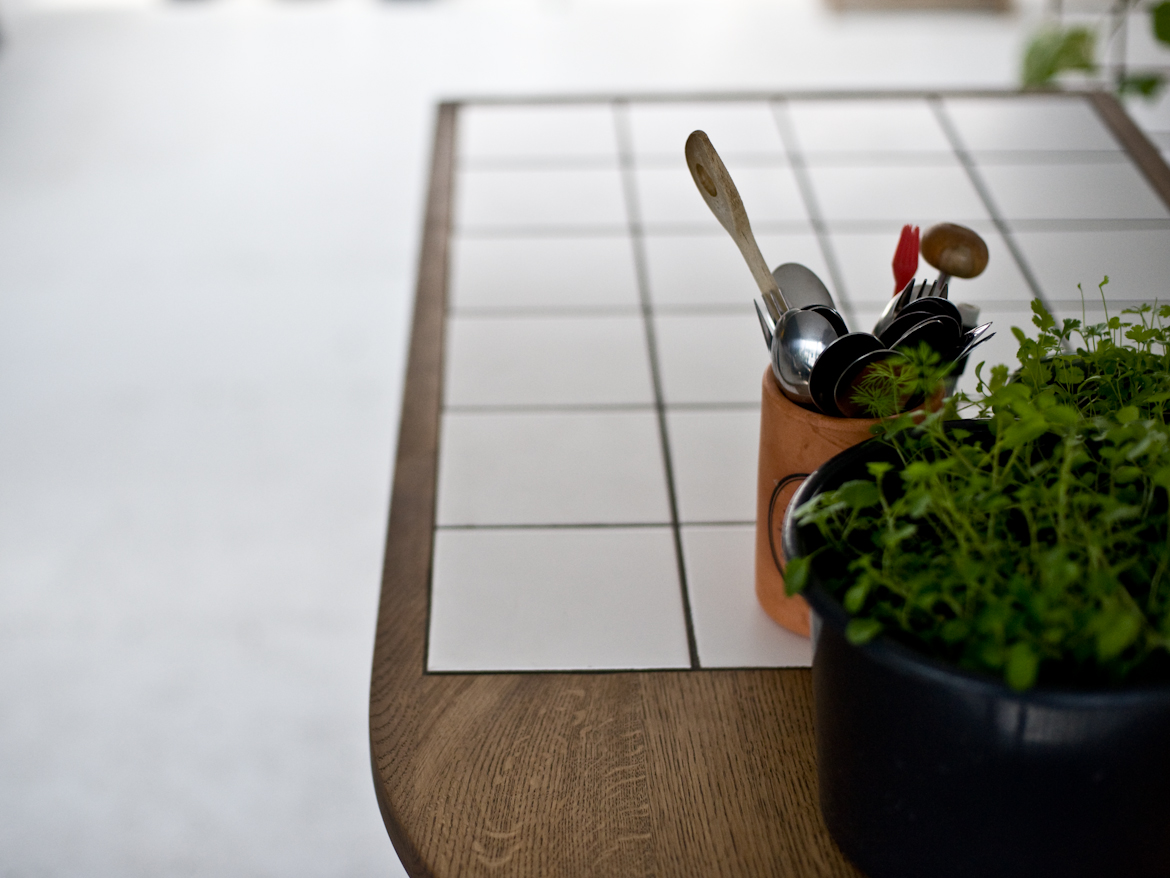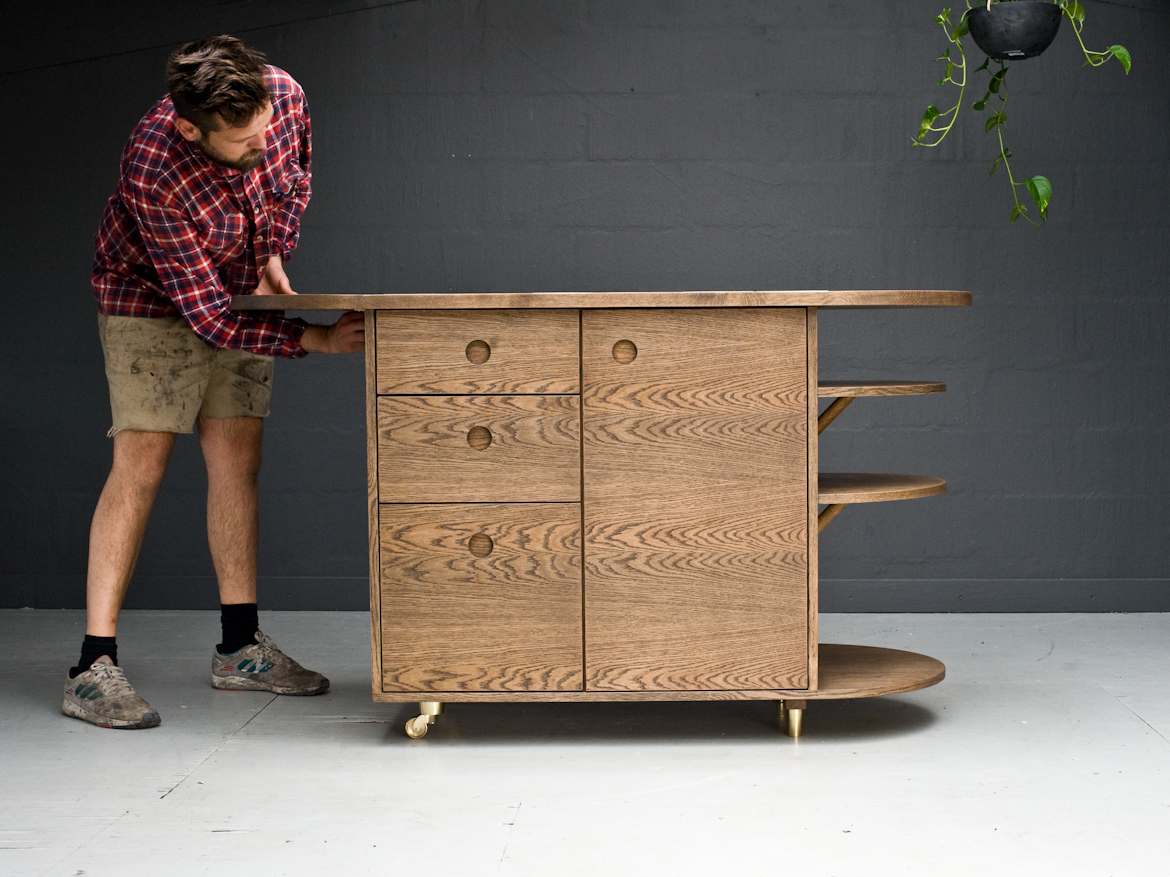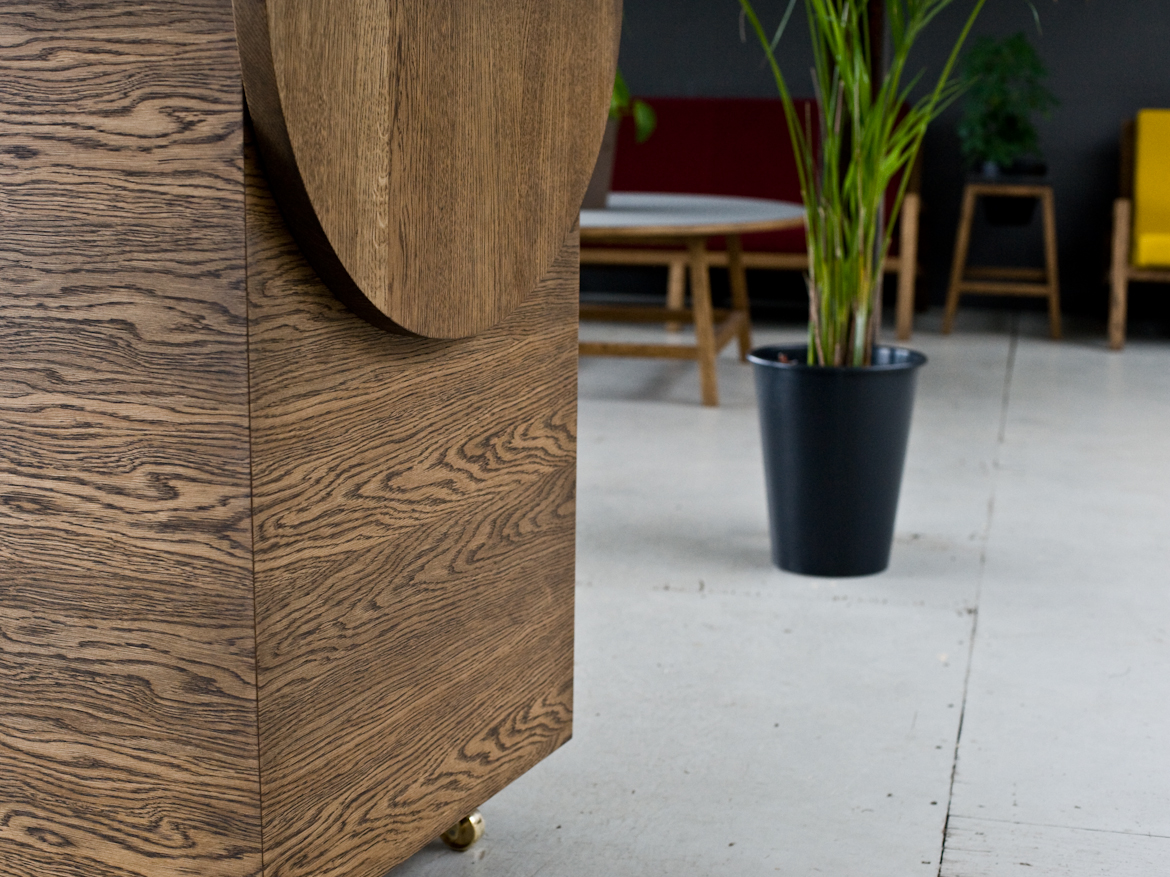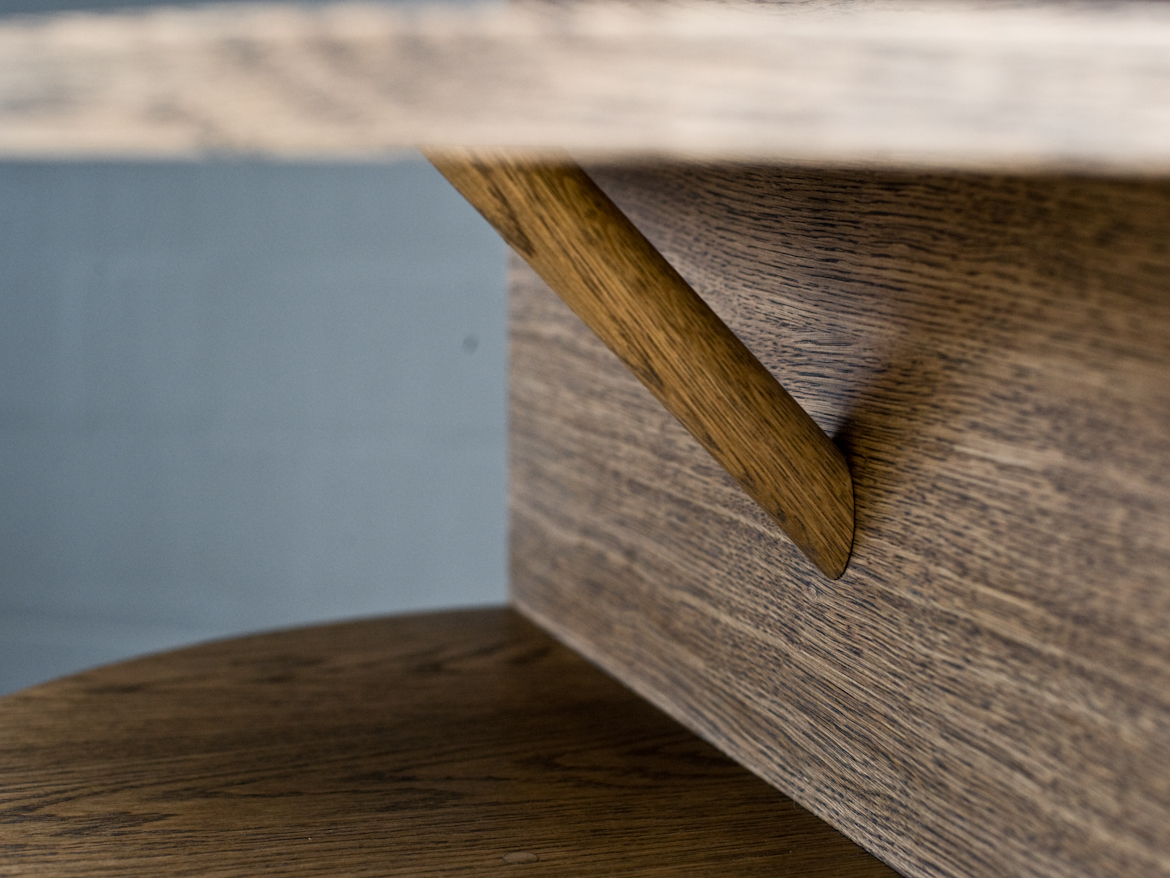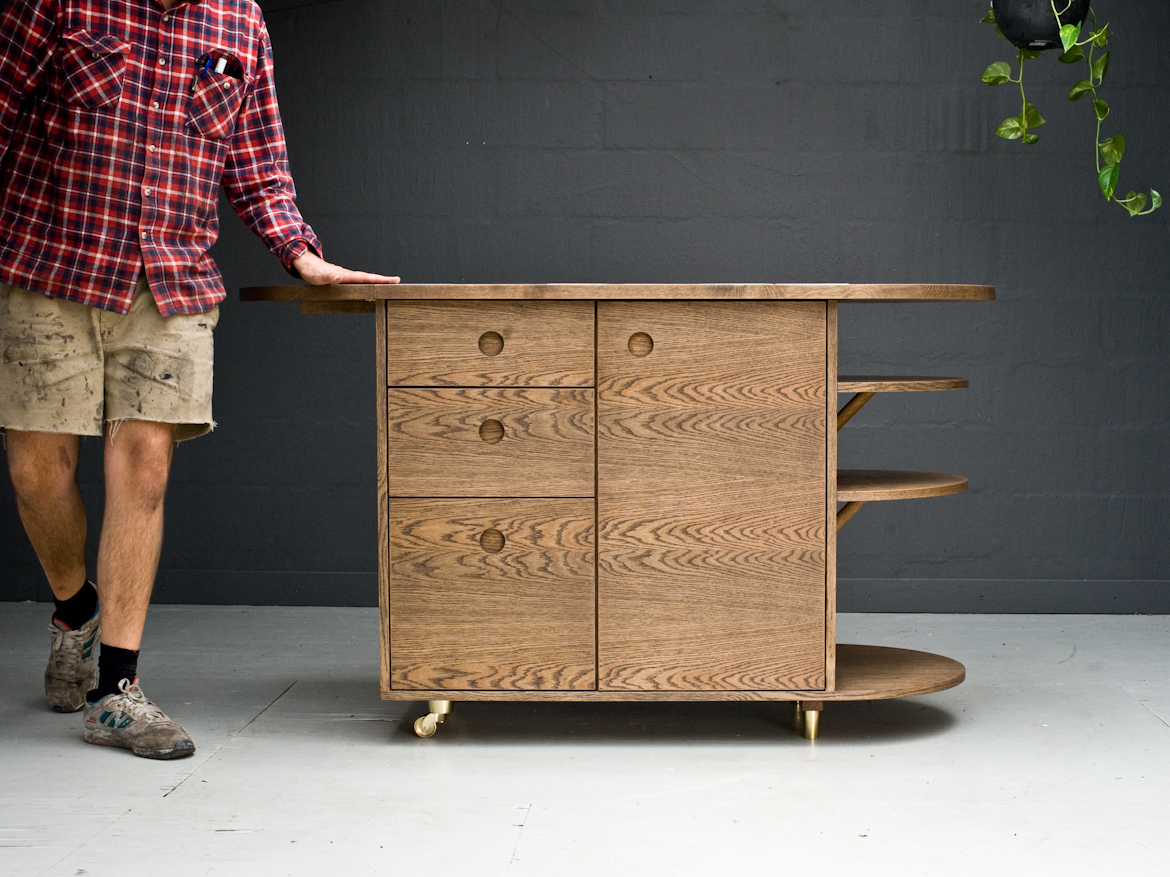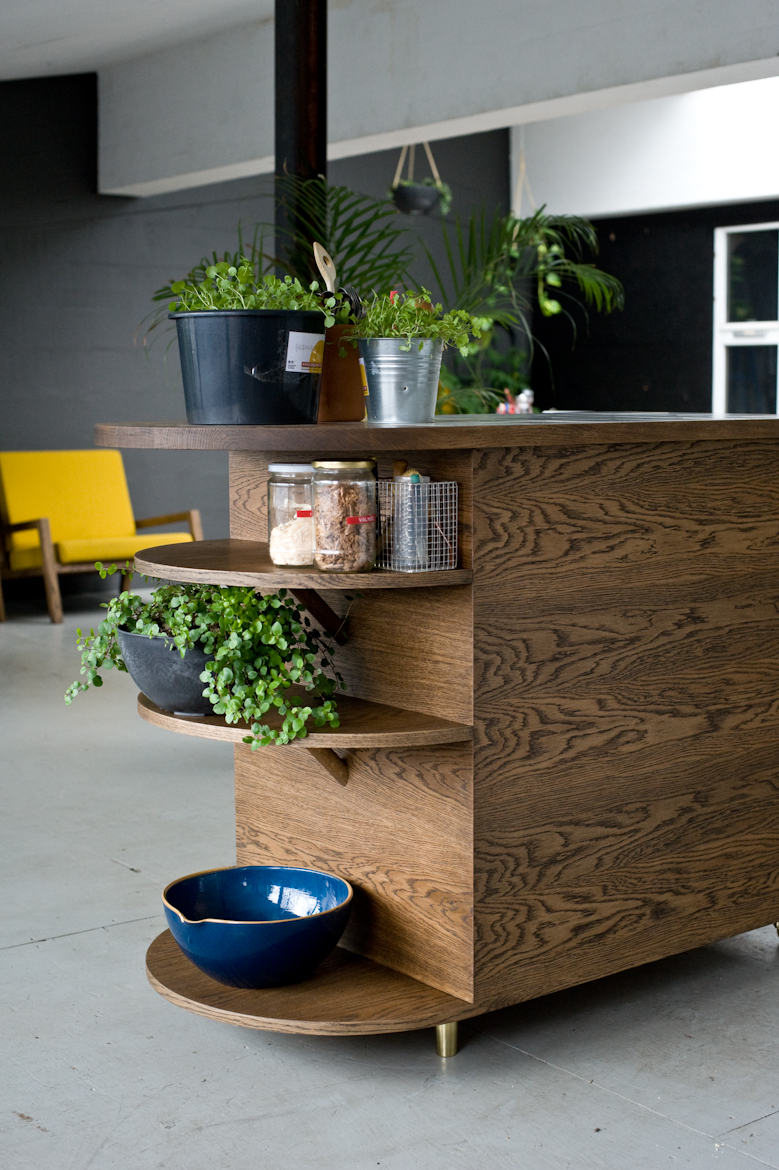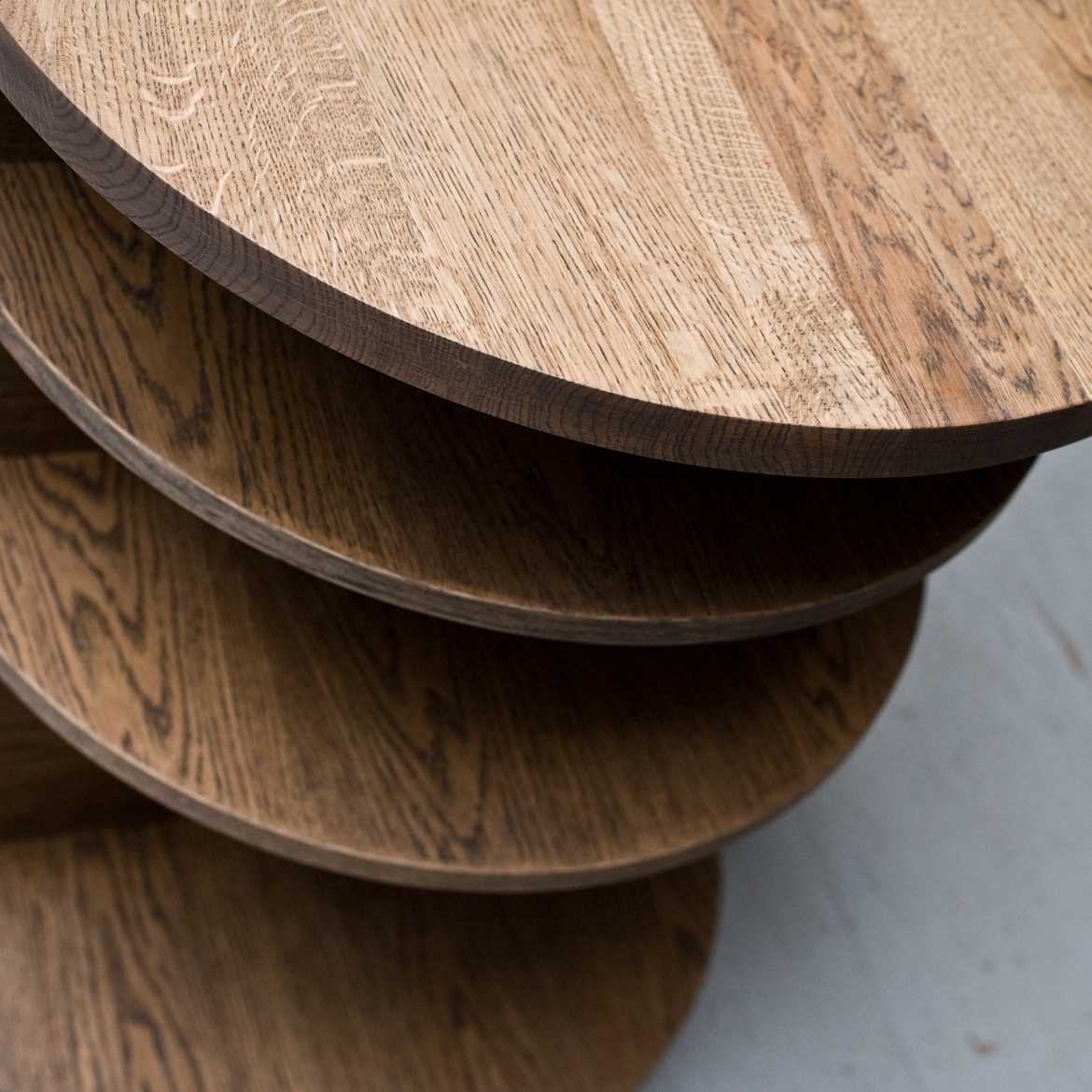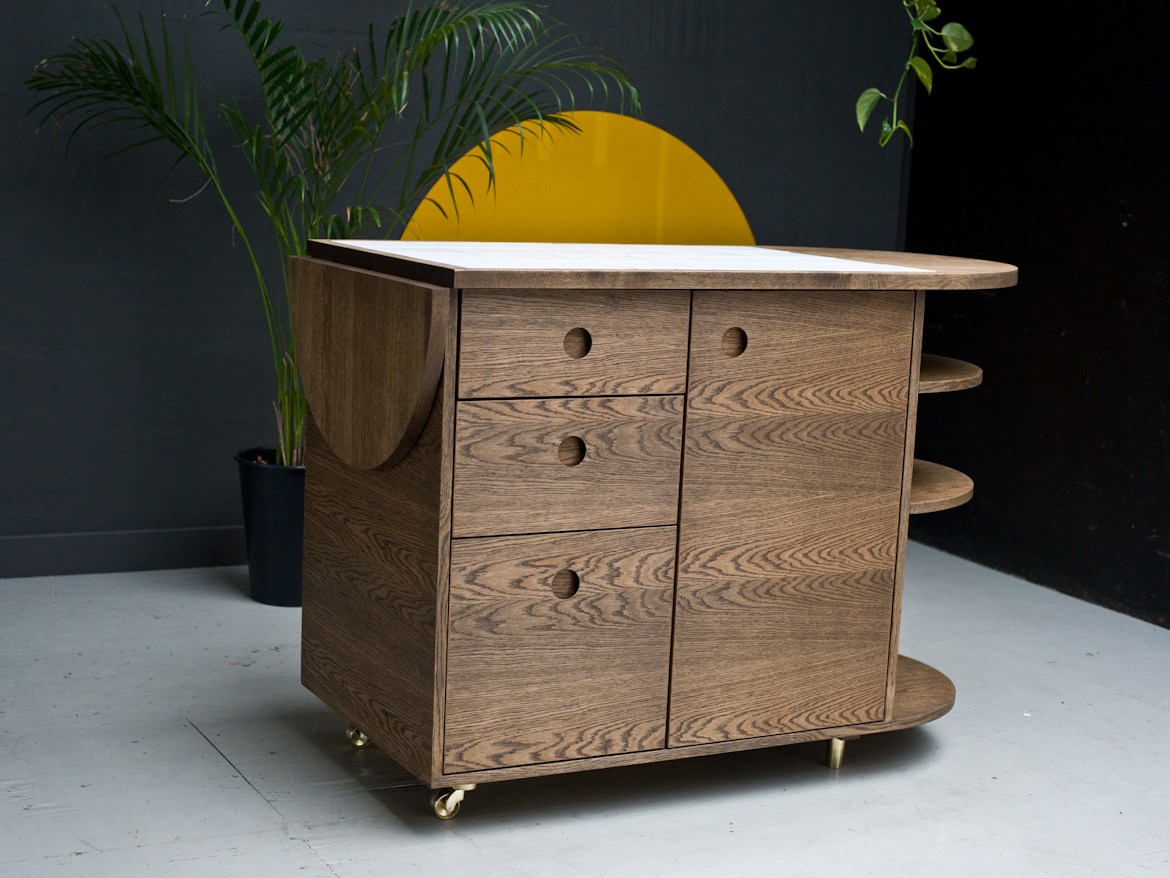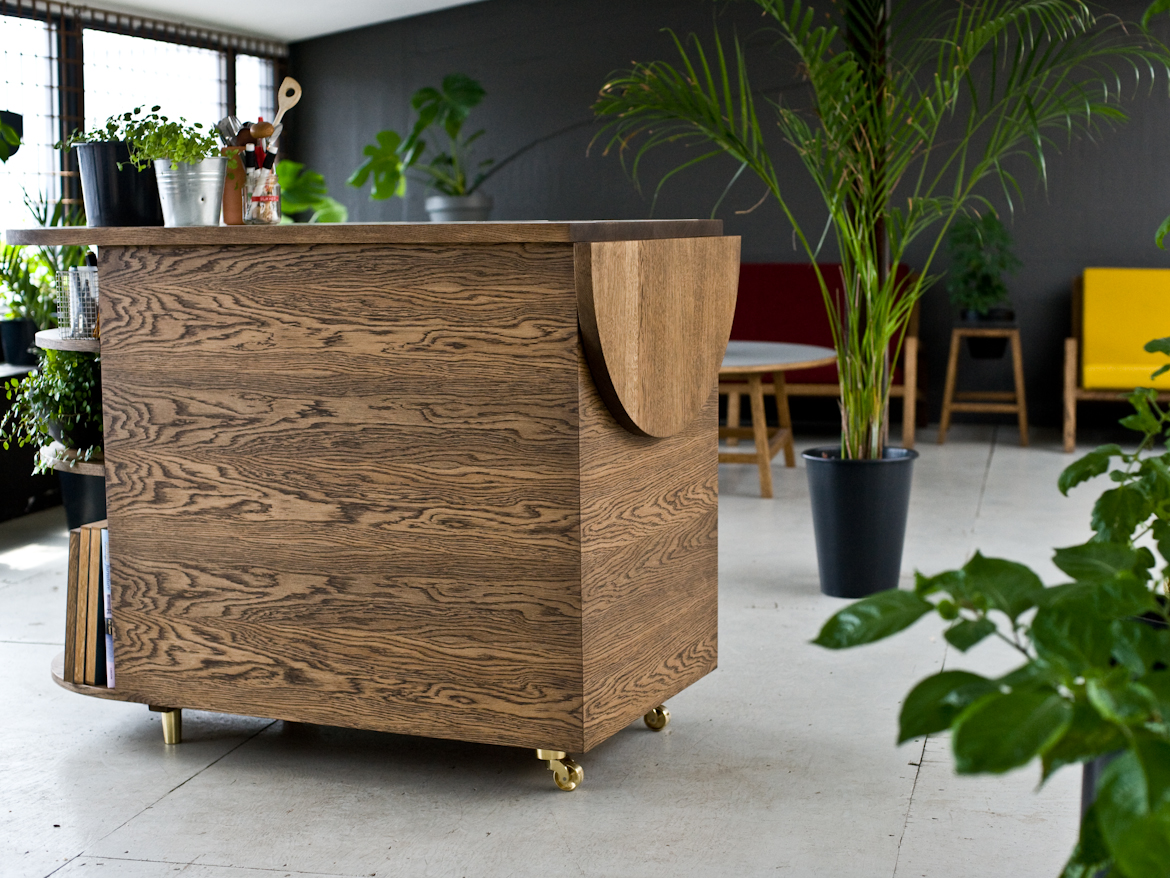 Behind the scenes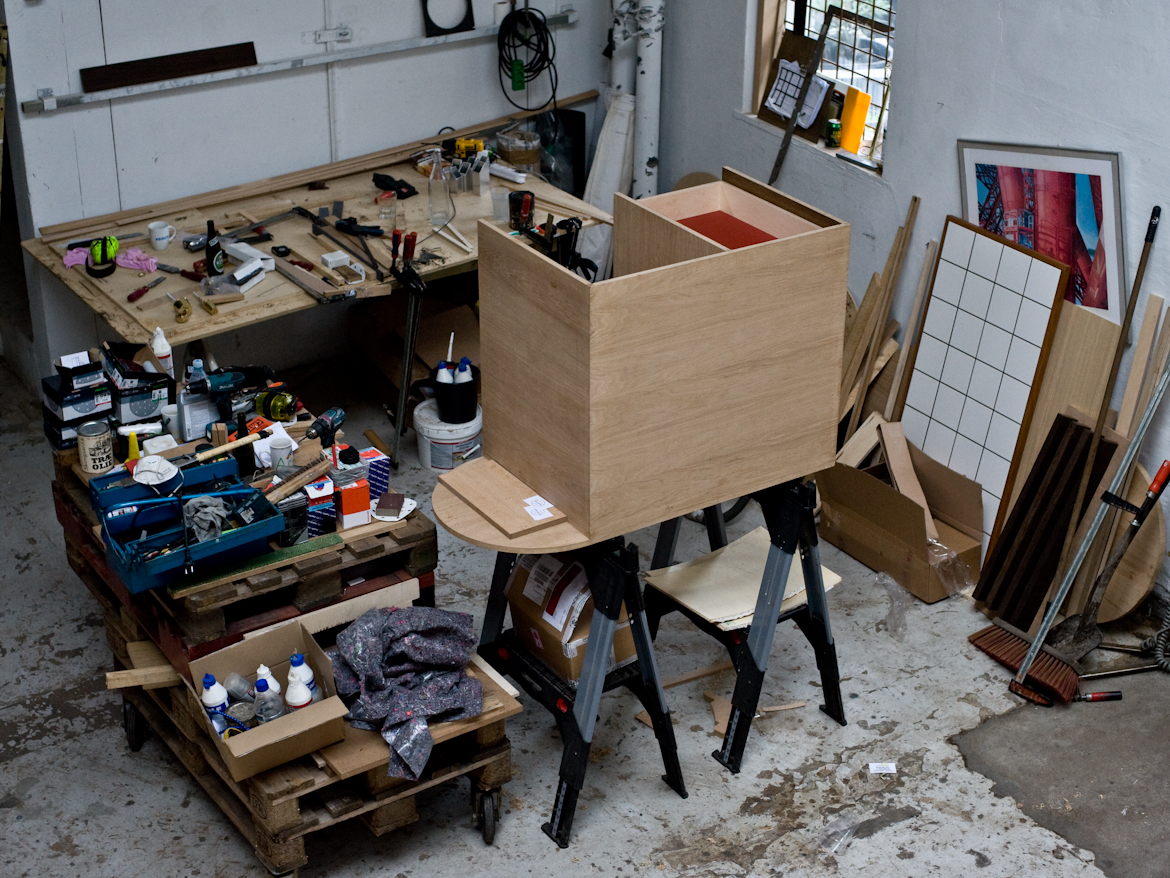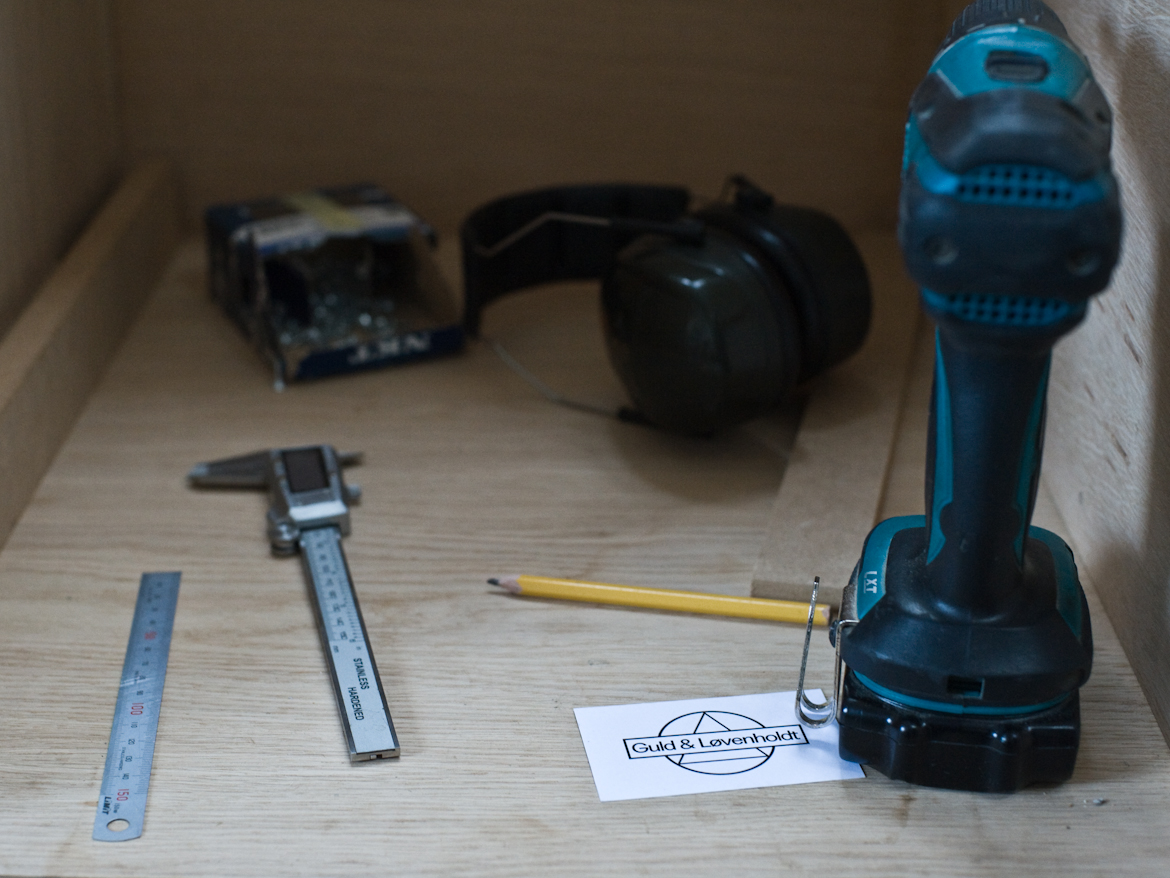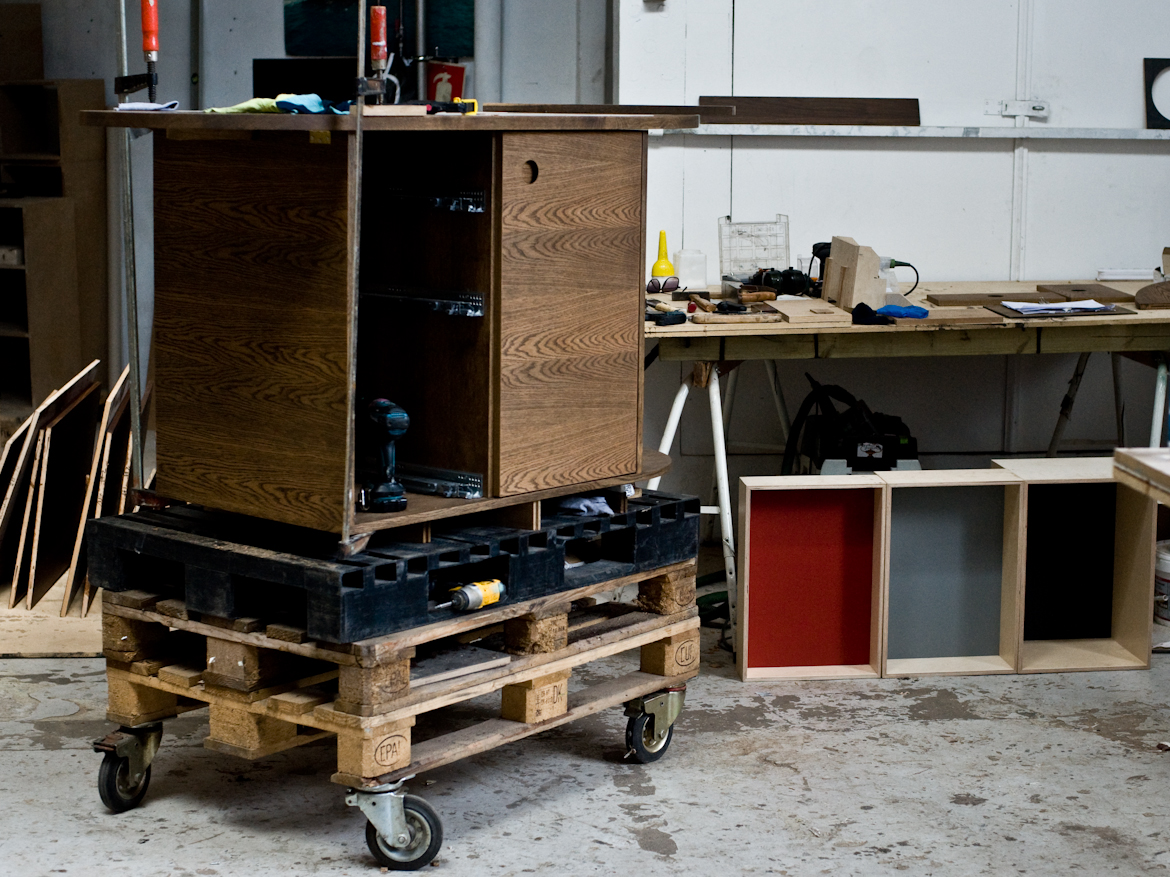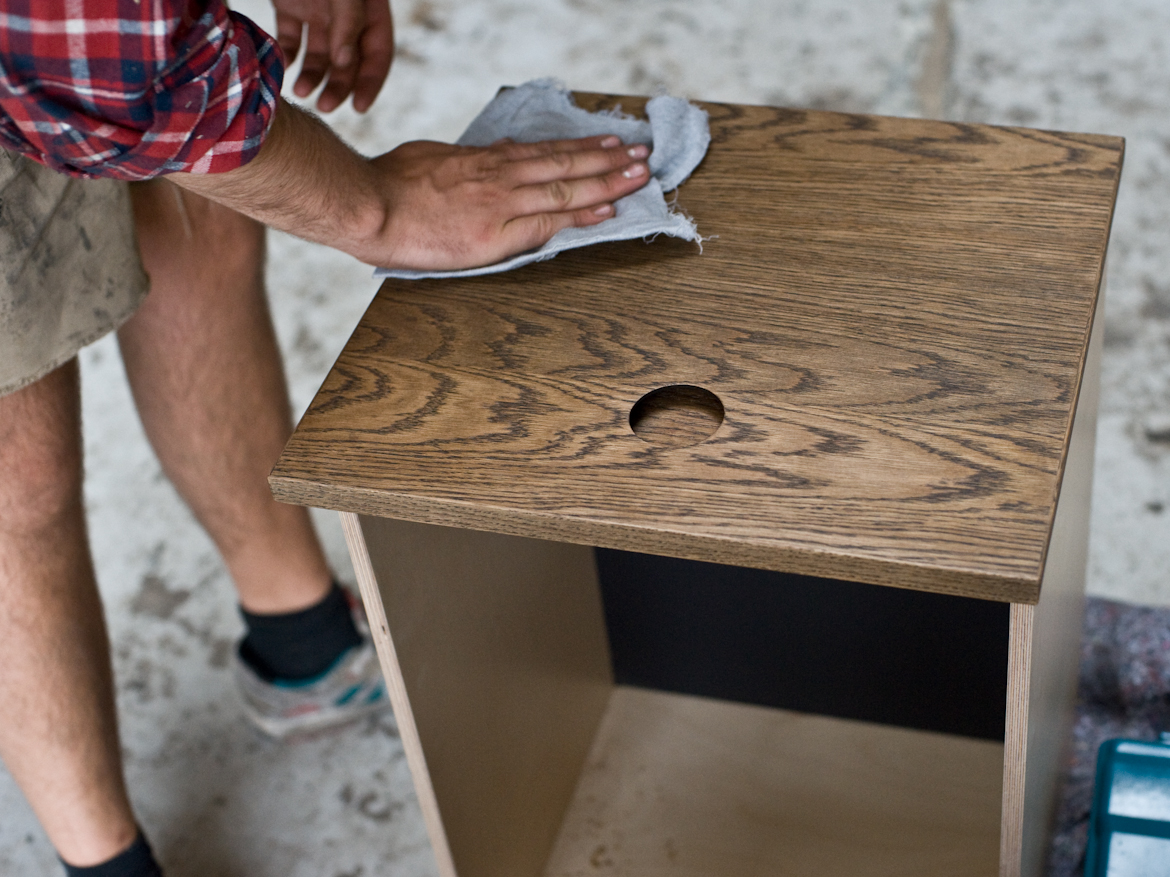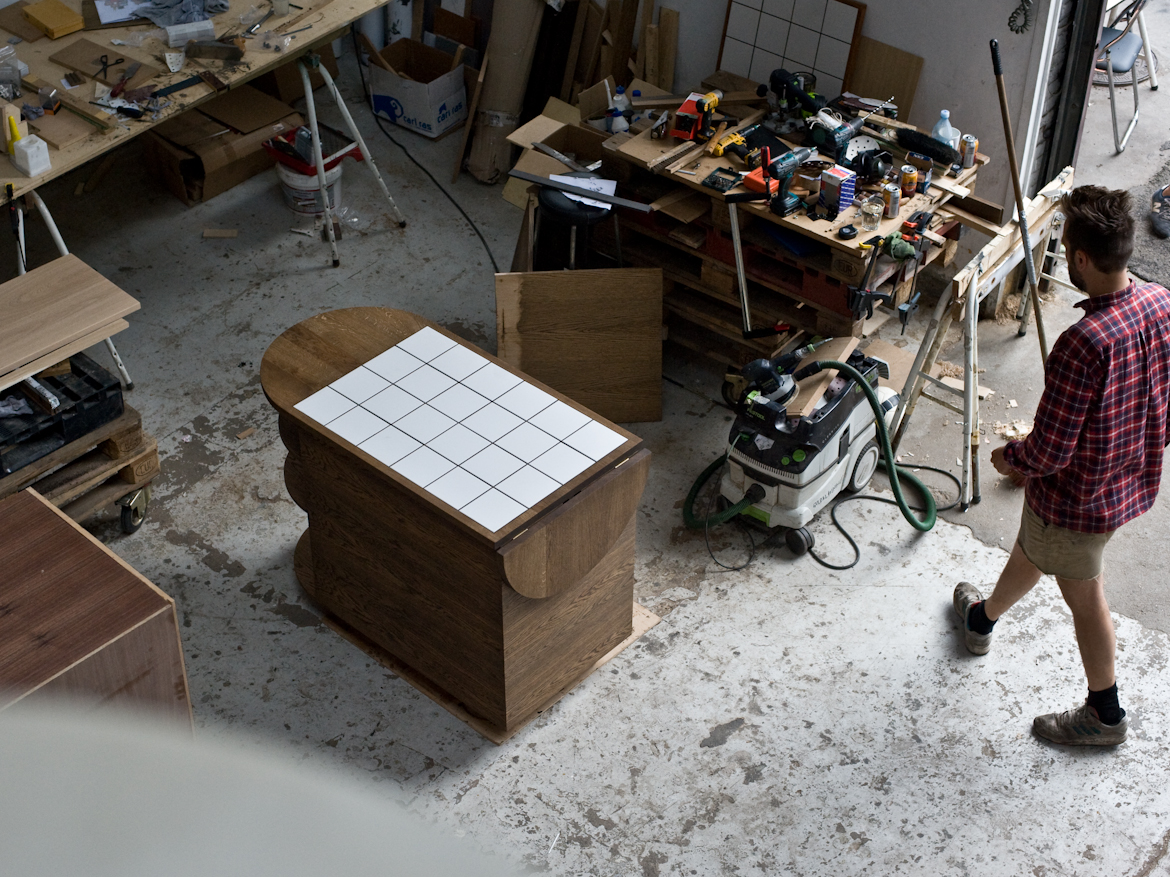 Back to furniture