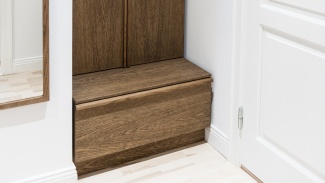 Entrance Furniture
A custom built in storage solution with bench and drawer for a private entrance.
Utilizing dead space around the circuit breaker we created this unit that gets the most out of the space, leaving the family with a lot of storage space for shoes. An aesthetic way to hide the electrical installation while achieving needed storage space.
Made of oiled oak. 
Handmade in Denmark.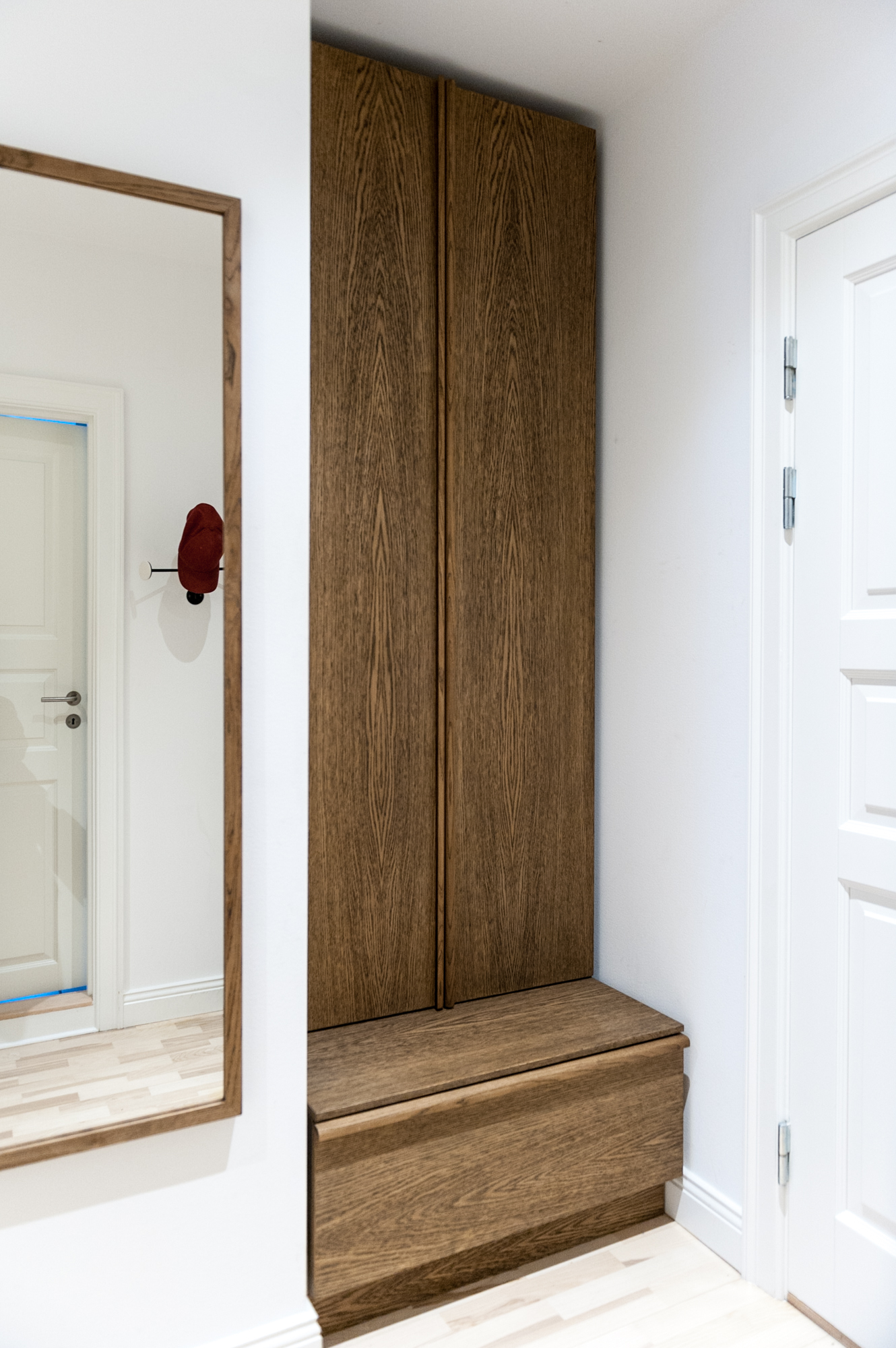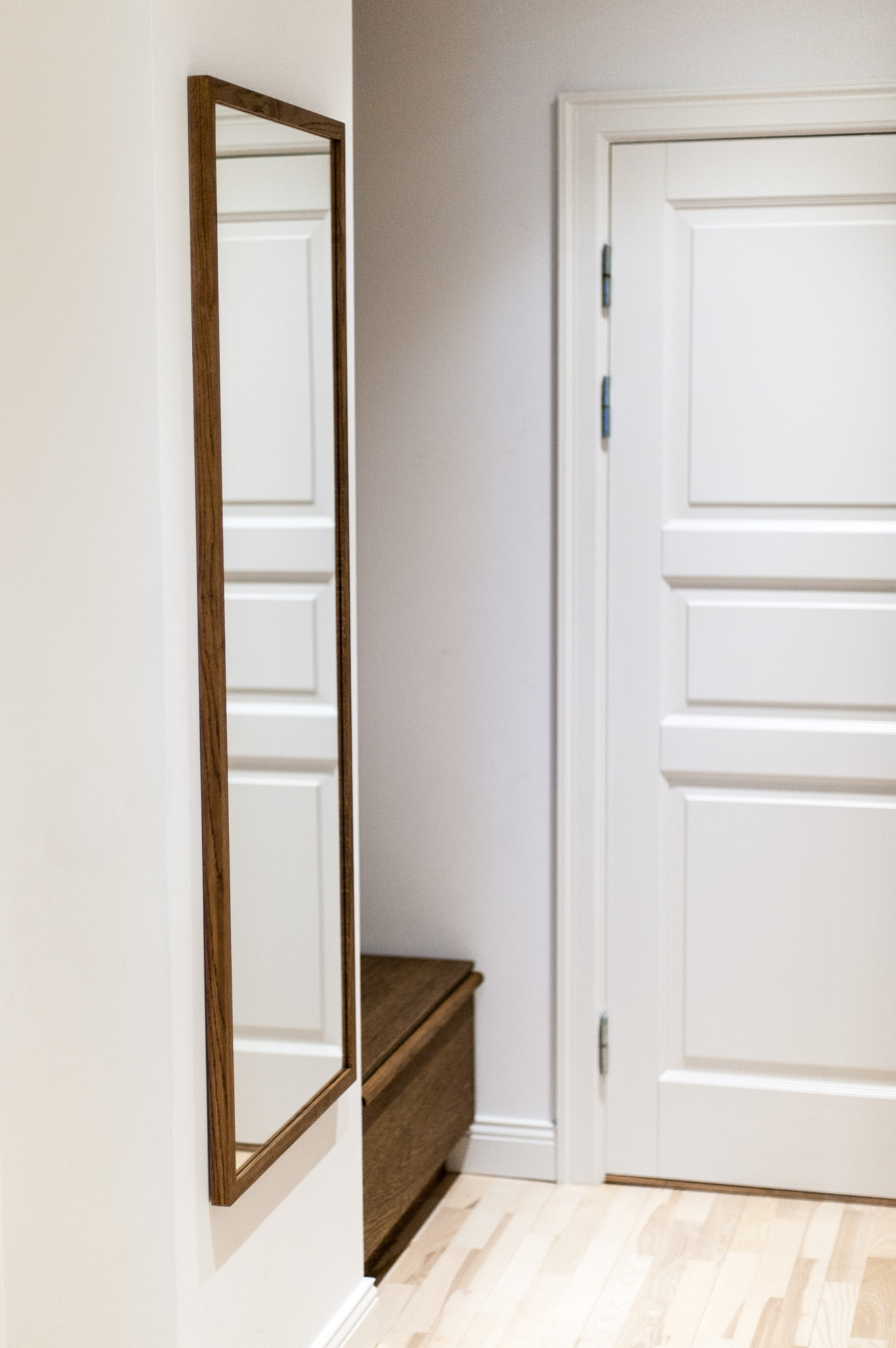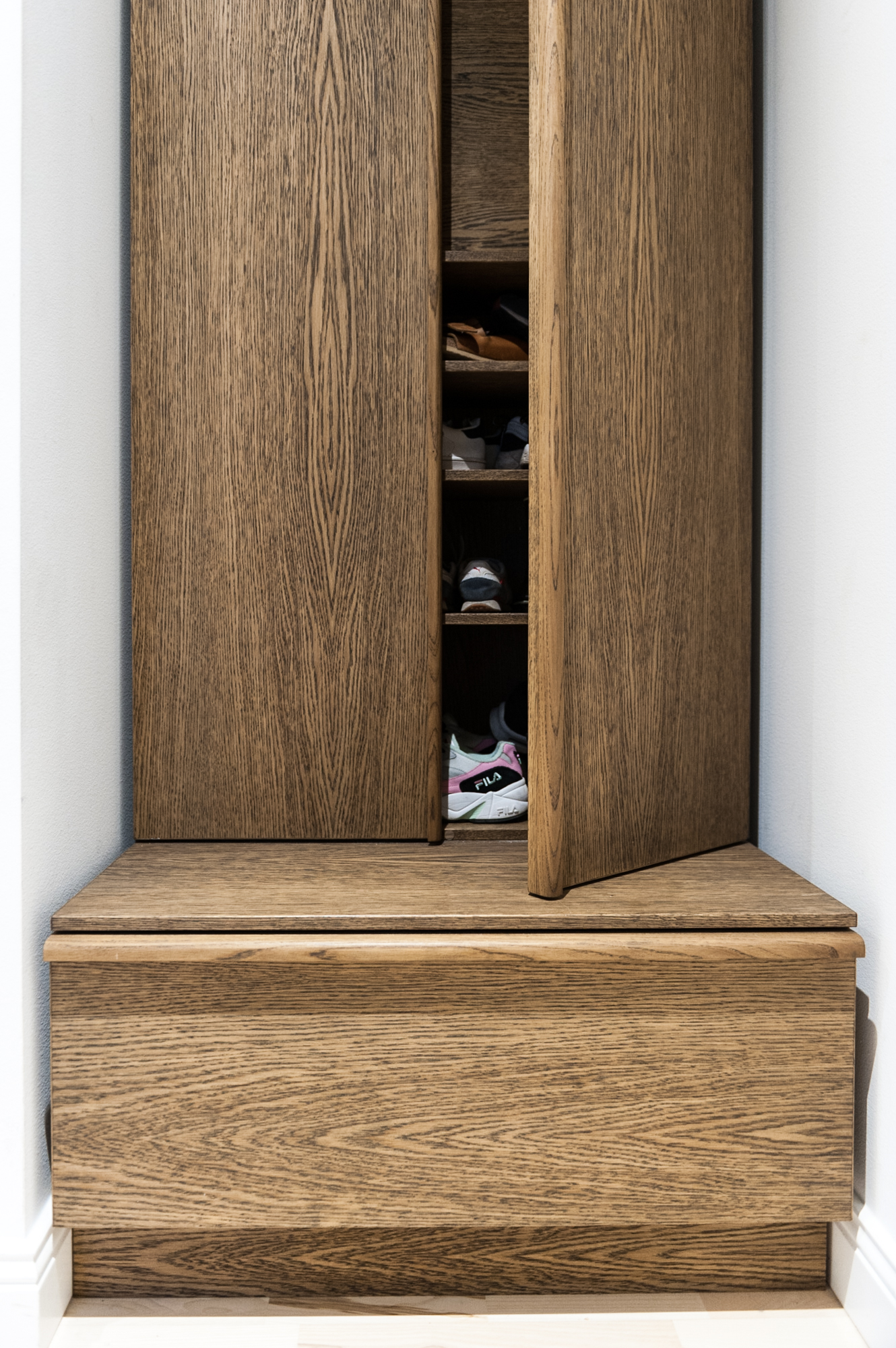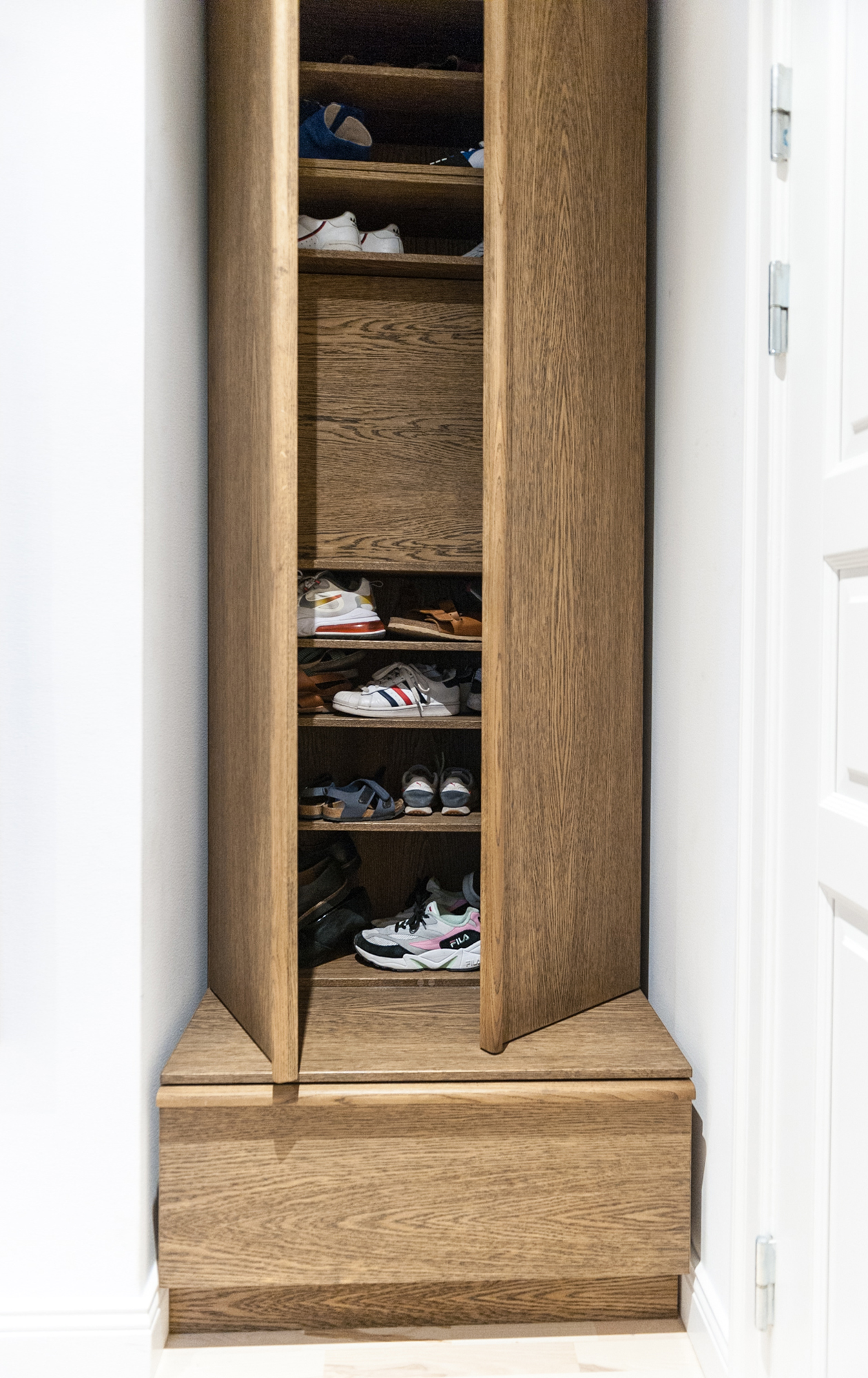 Inside the cabinet we placed a door to hide the circuit breaker, which makes it easy to acces without having to look at it daily.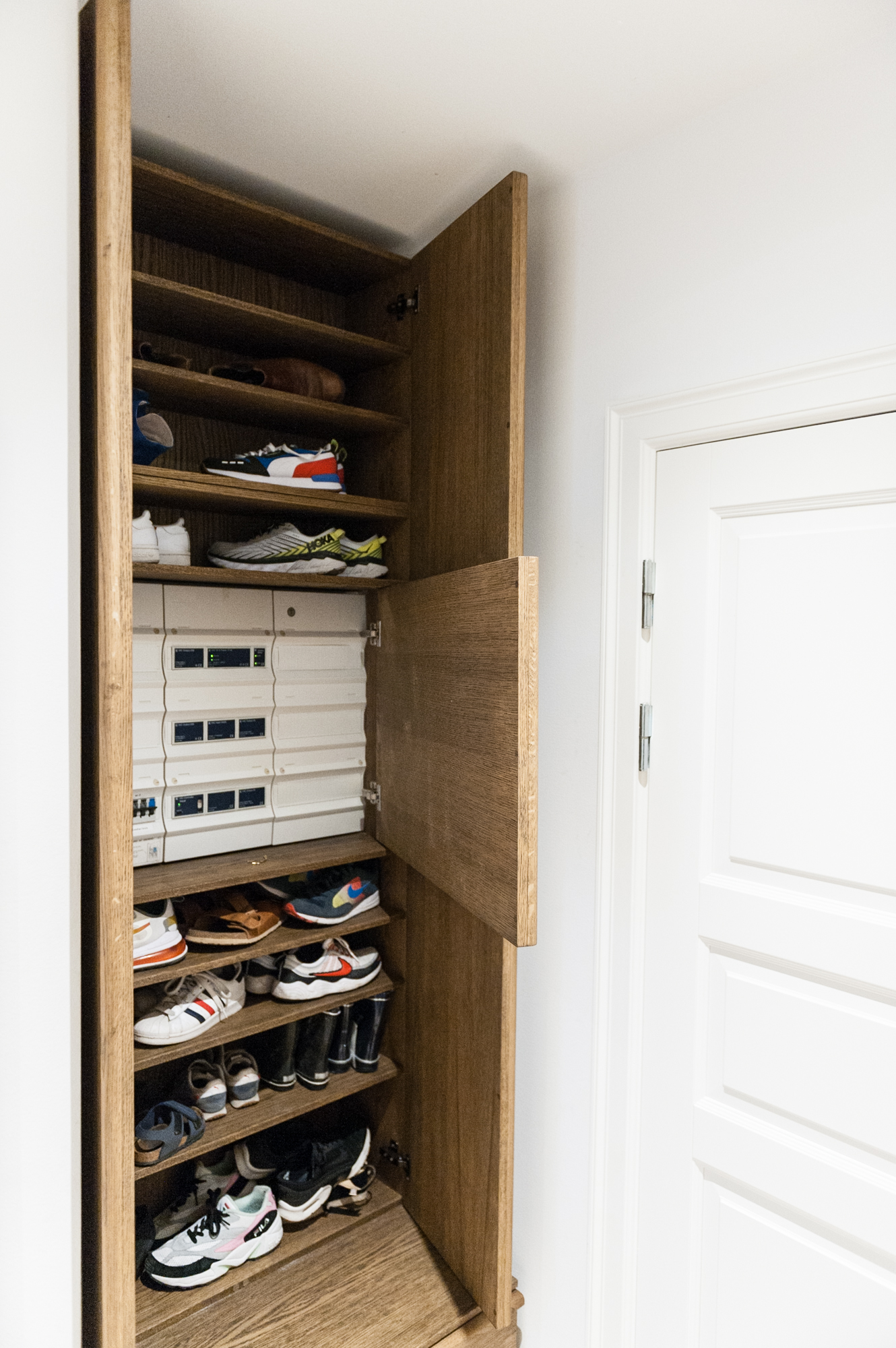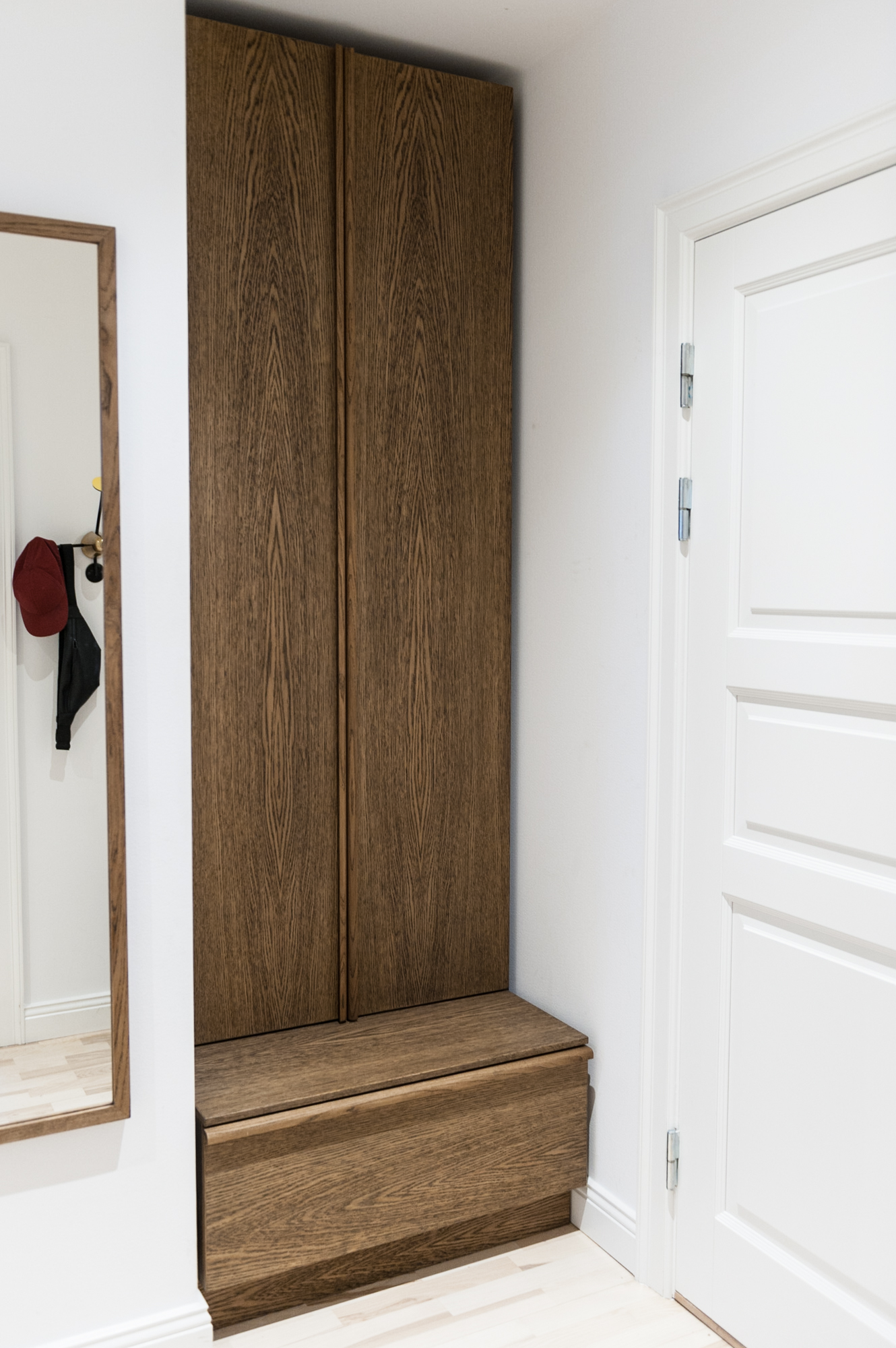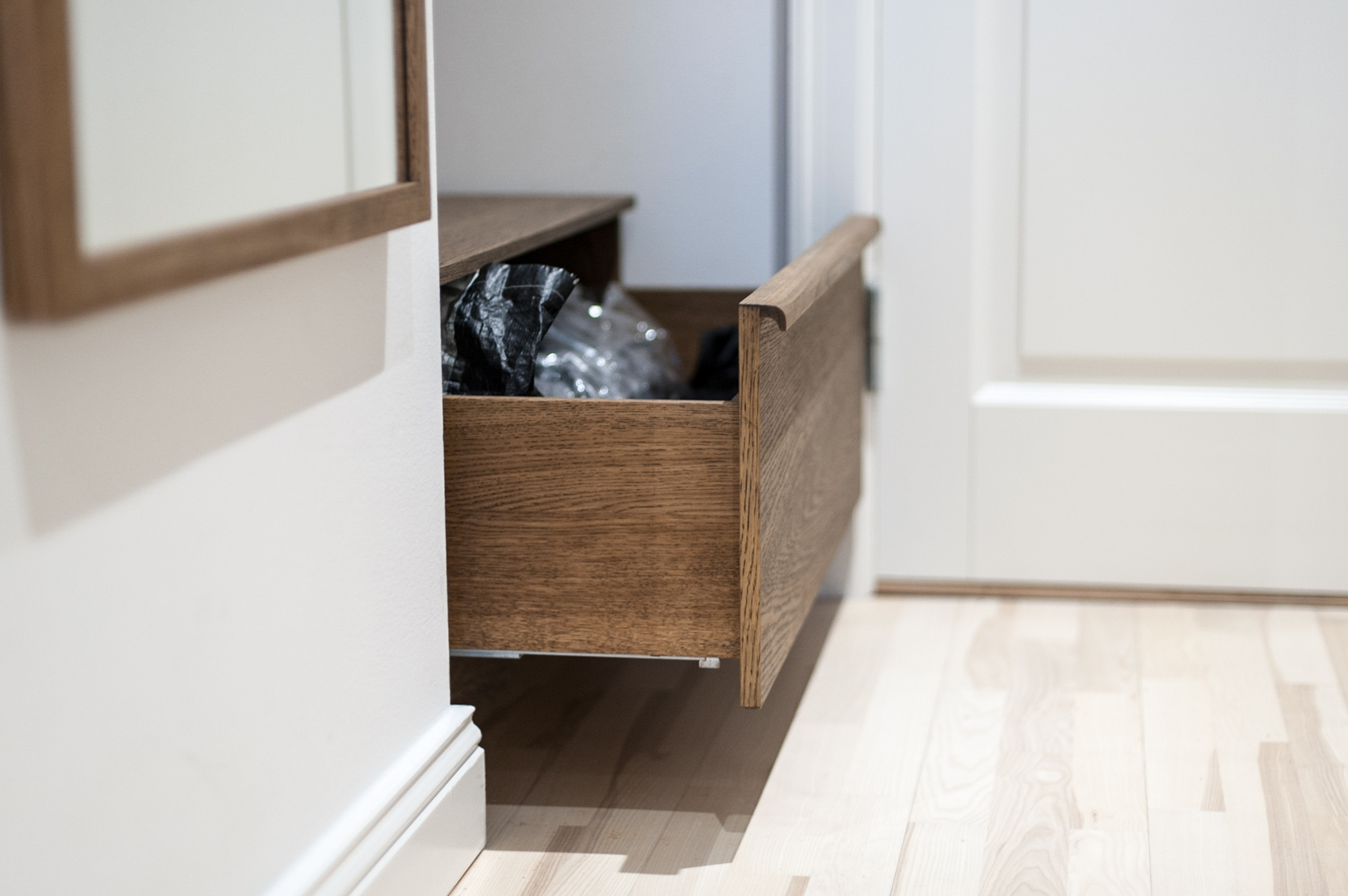 Back to furniture