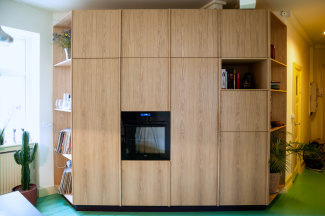 Wall unit kitchen
We believe direct communication, understanding of needs, and client feedback are crucial to making a functional and honest design.
This kitchen was made with a custom wall unit with corner cabinets that follows the angle of the hallway. Behind the doors we have placed the fridge, freezer, a pull put cabinet and a coffee station.
On the other side of the room we have the cooking area with an induction plate with a build-in extractor hood and hand painted high gloss hanging cabinets. 
If you dream of a kitchen like this, email us at info@guldoglovenholdt.dk, and we will get back to you.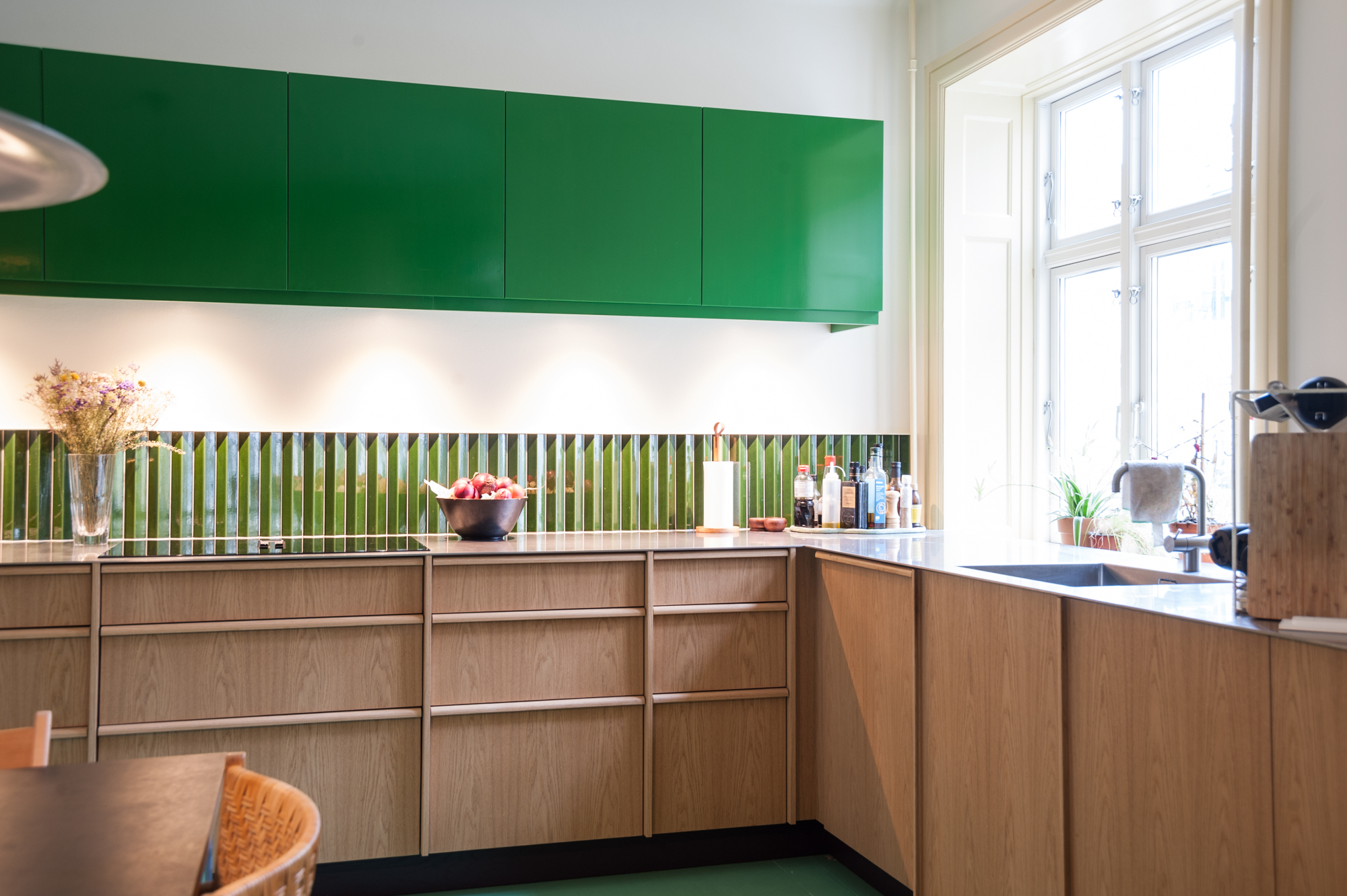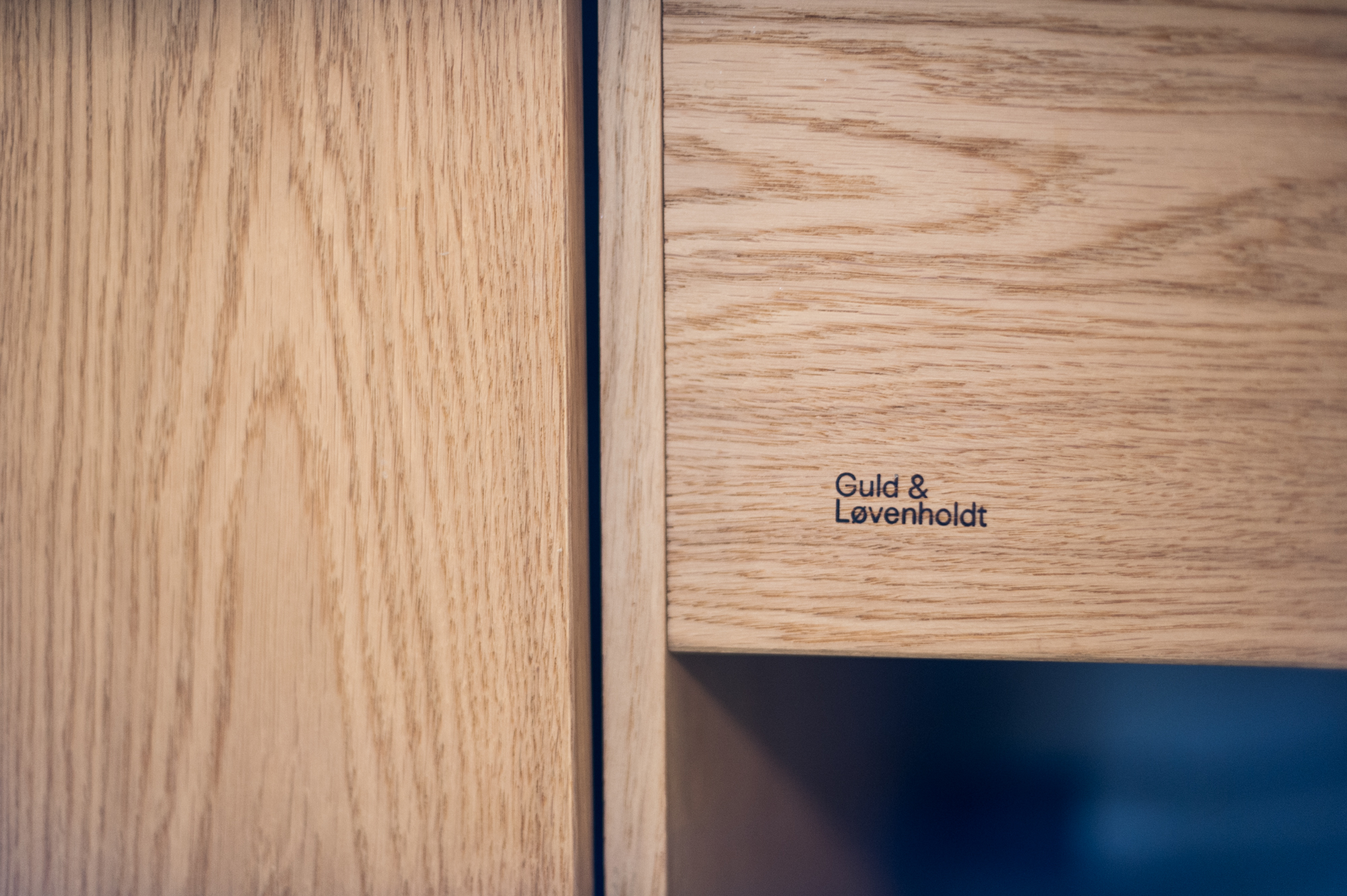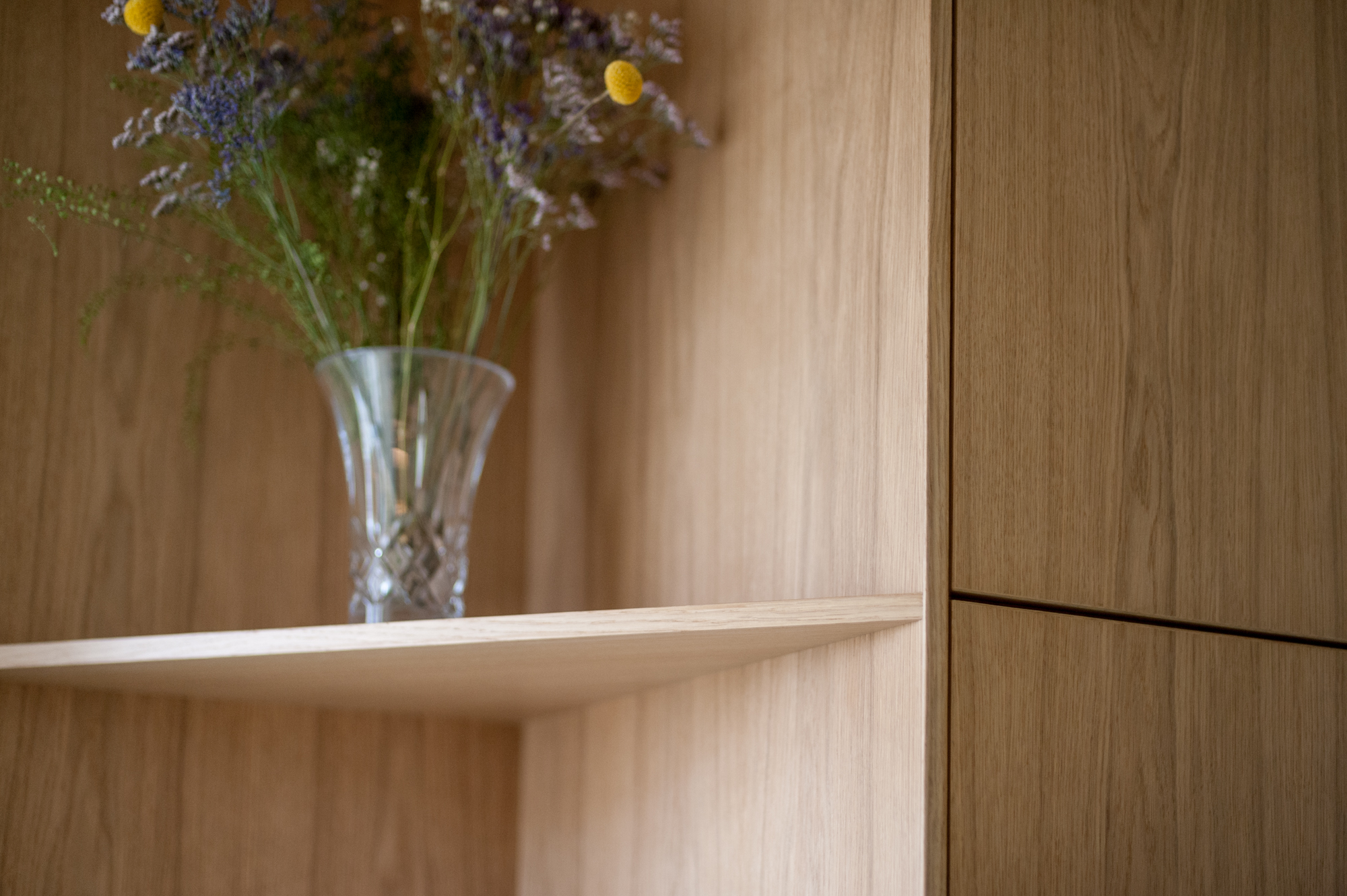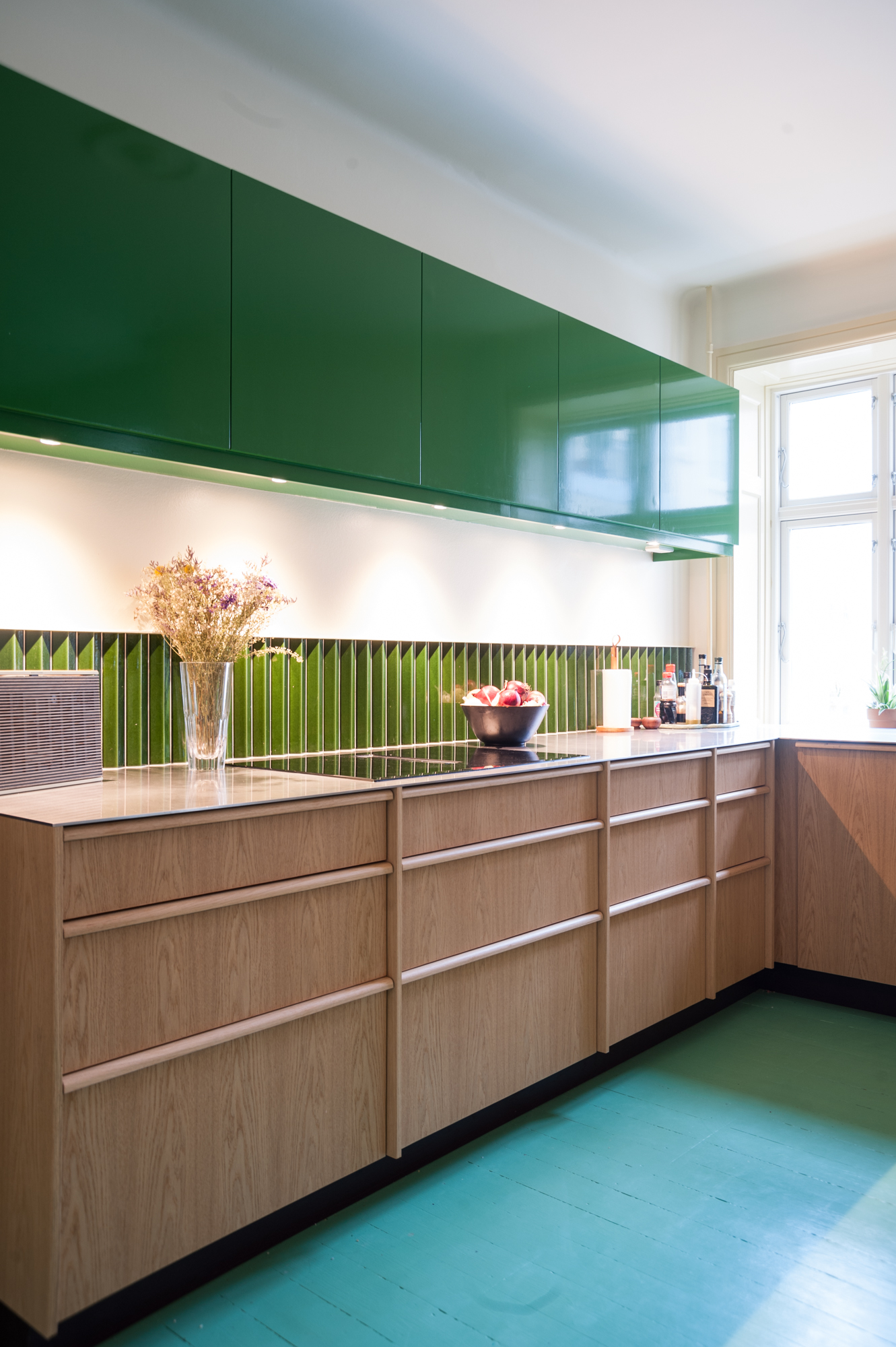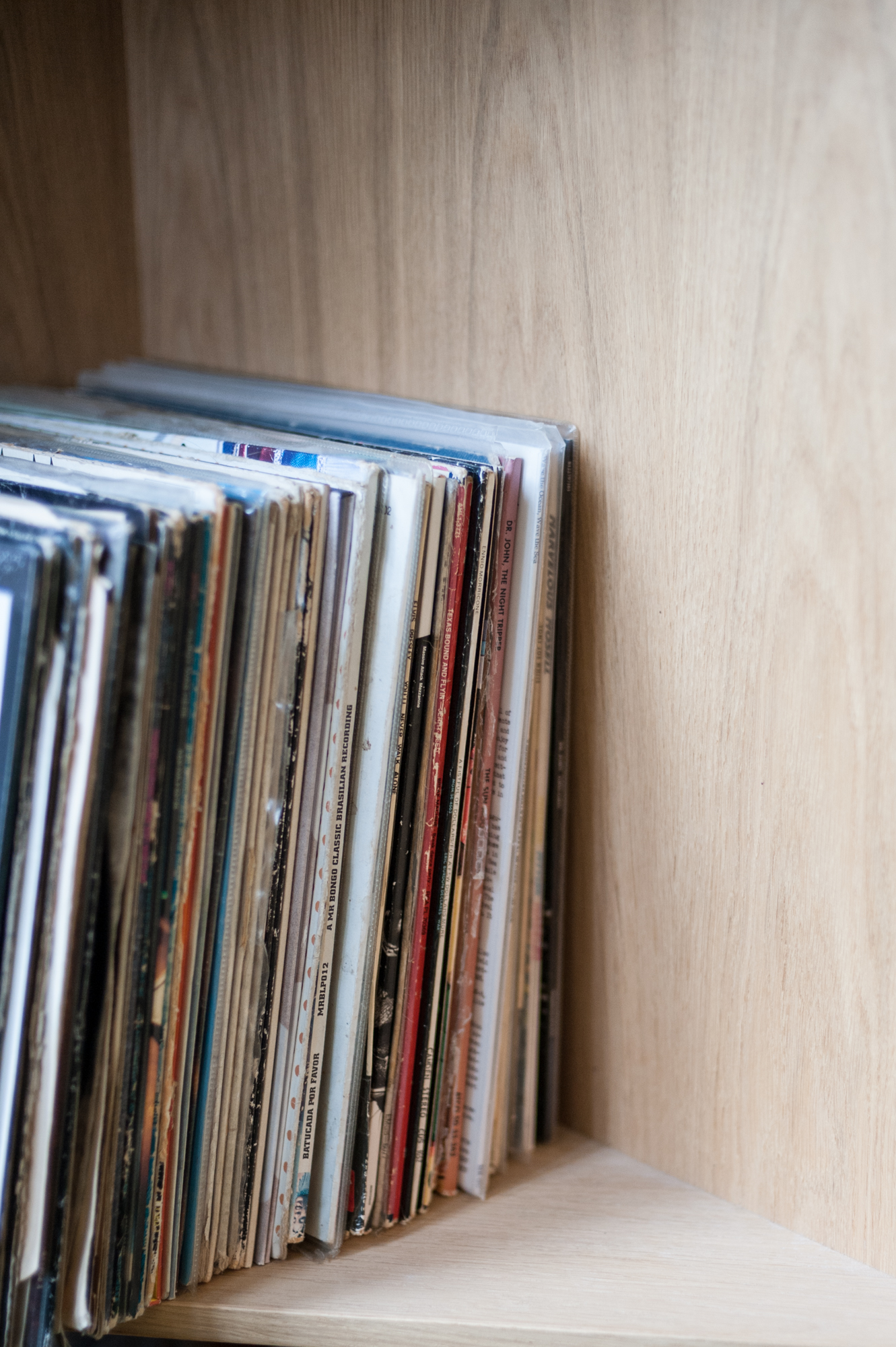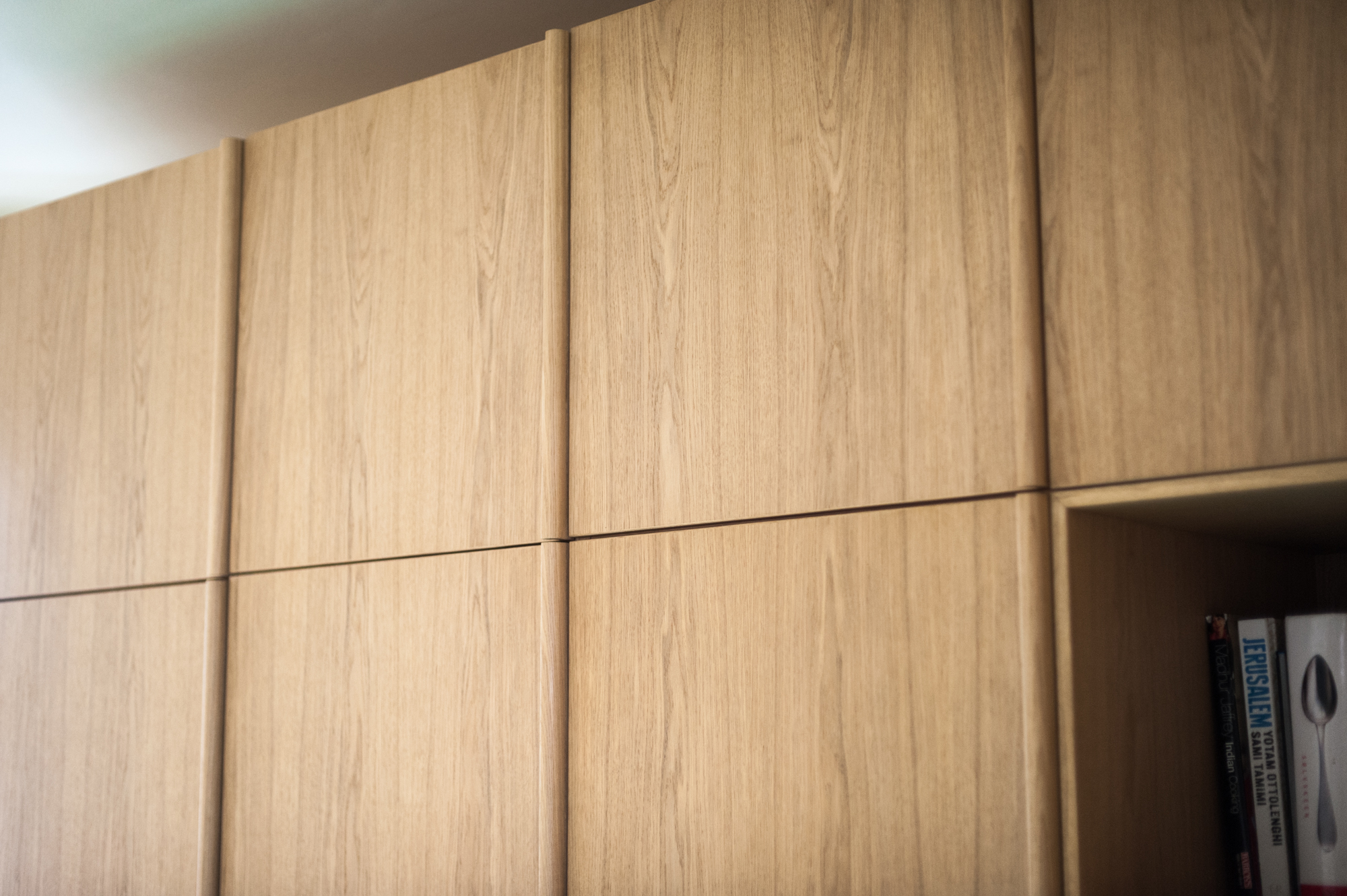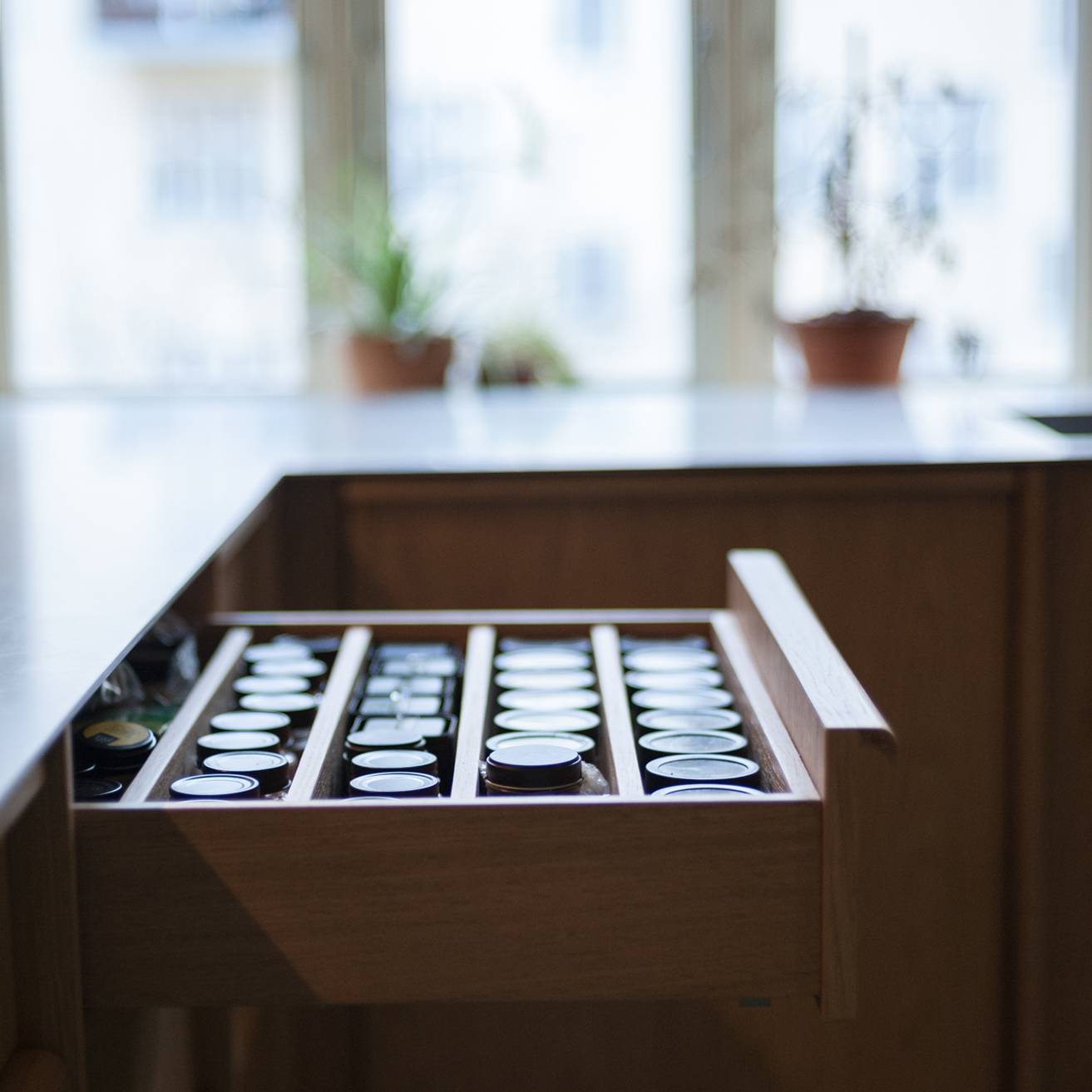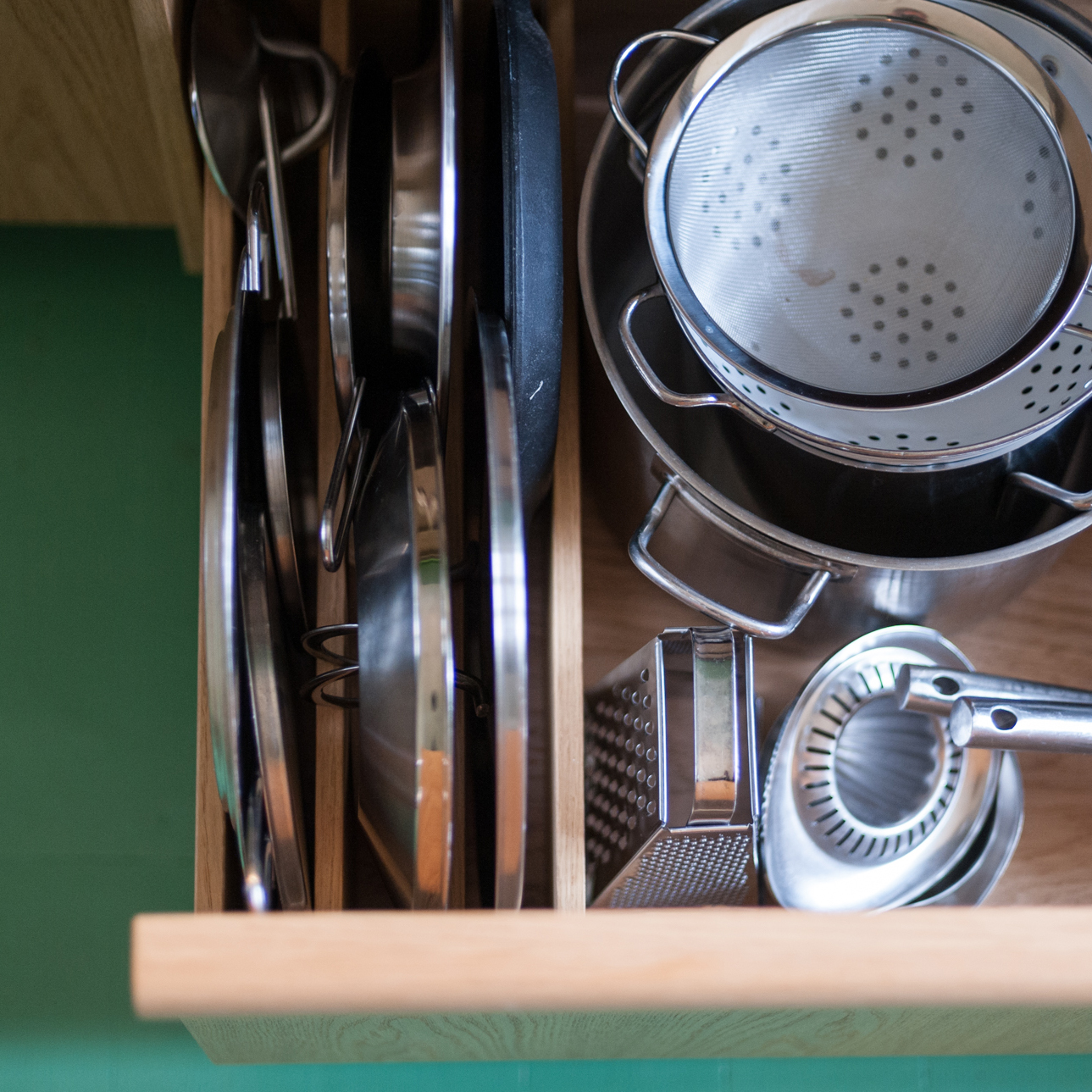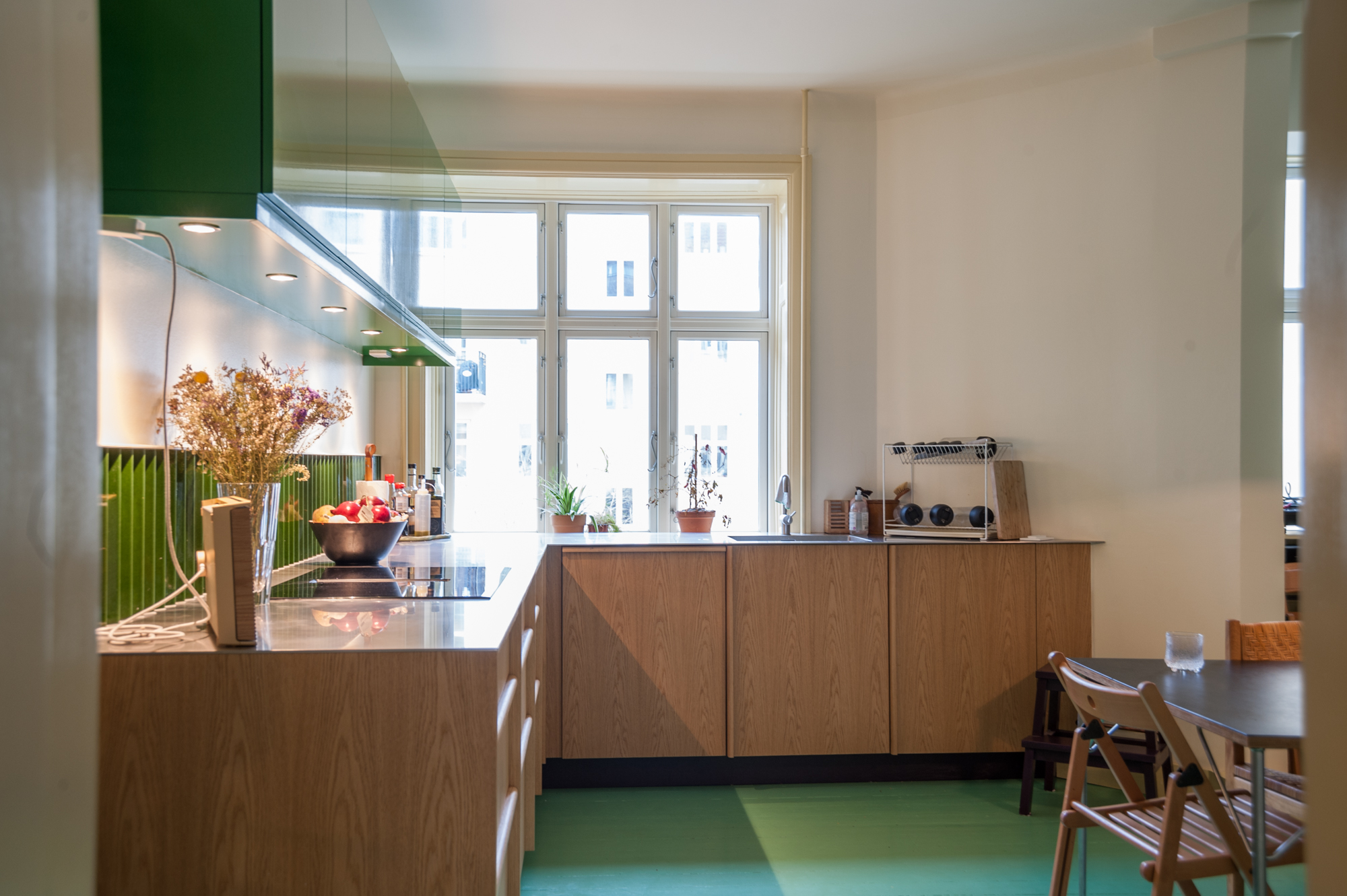 Back to custom