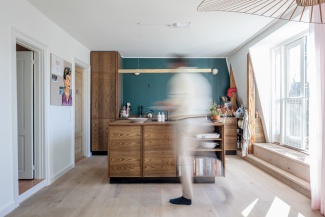 Private Kitchen
The kitchen is one of the focal parts of any home, where family members usually gather together. 
 

Both in the traditional and contemporary home architecture, our wooden kitchen design has been chosen to give a cohesive appearance in this part of the house.
If you dream of a kitchen like this, just send us an email at info@guldoglovenholdt.dk and we will have a look at it. We love to look at new projects and will without charge always give an offer on your project!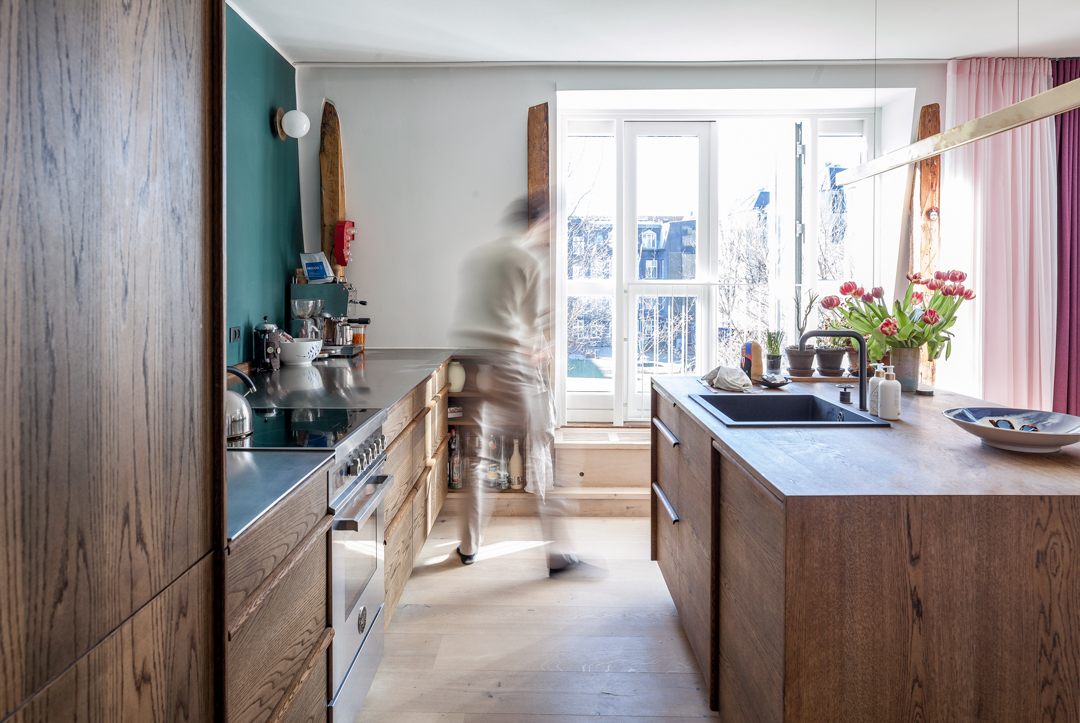 The handmade oak pieces do not have any joints, there is no disturbance, no surprise, just wood, clean lines and embracement of the raw material.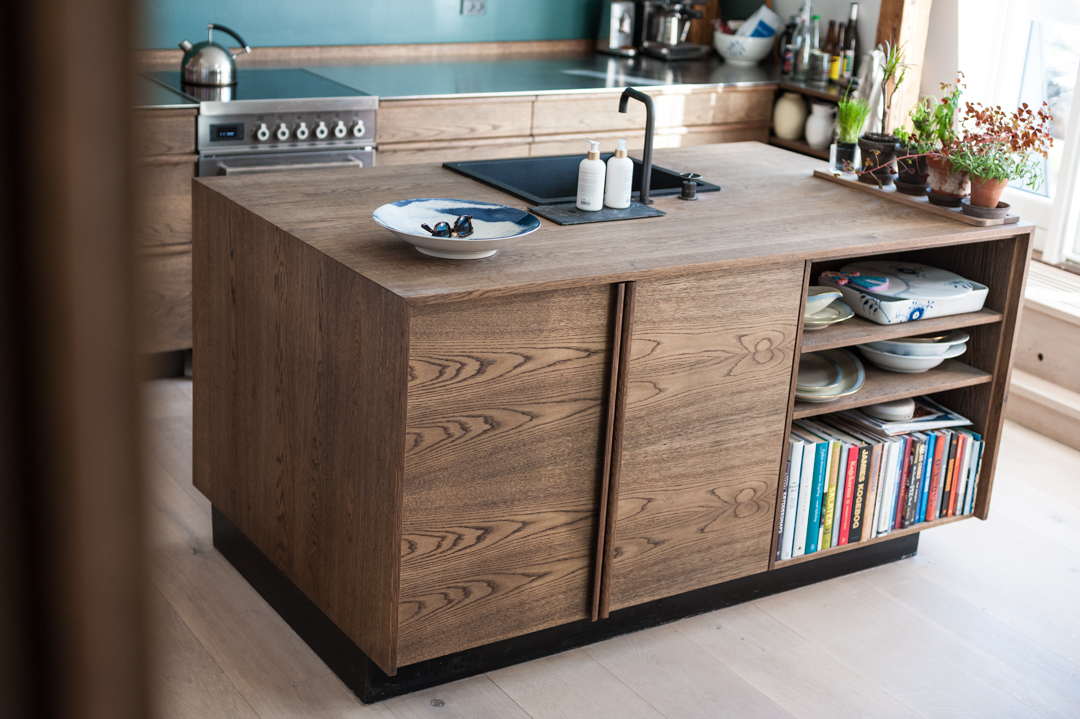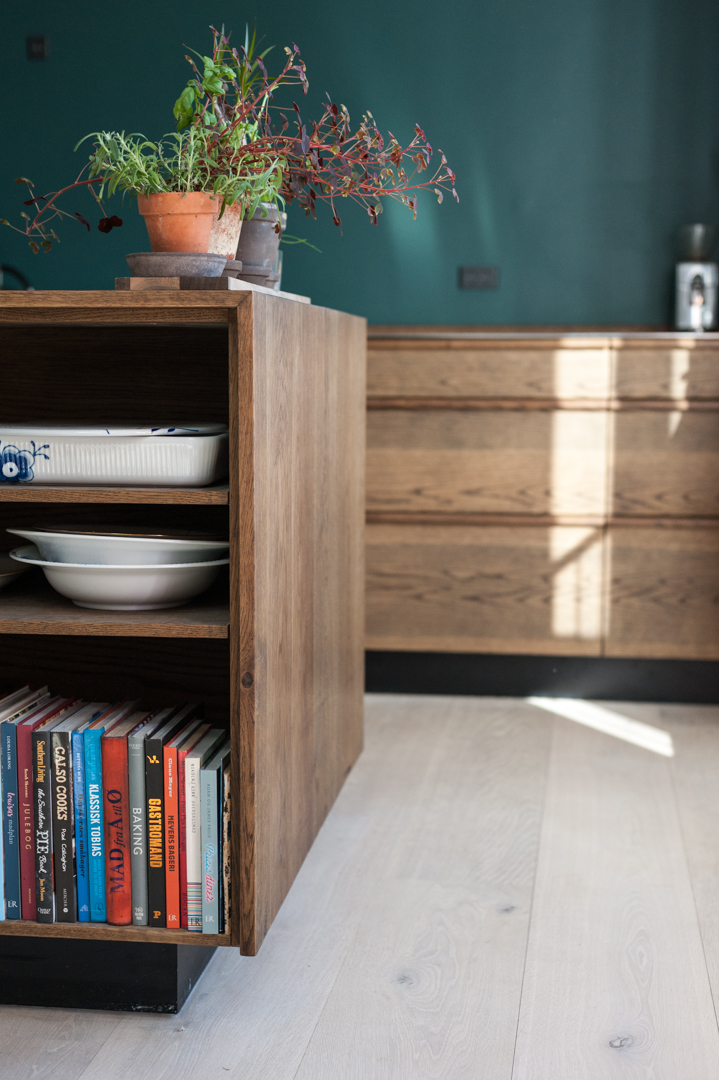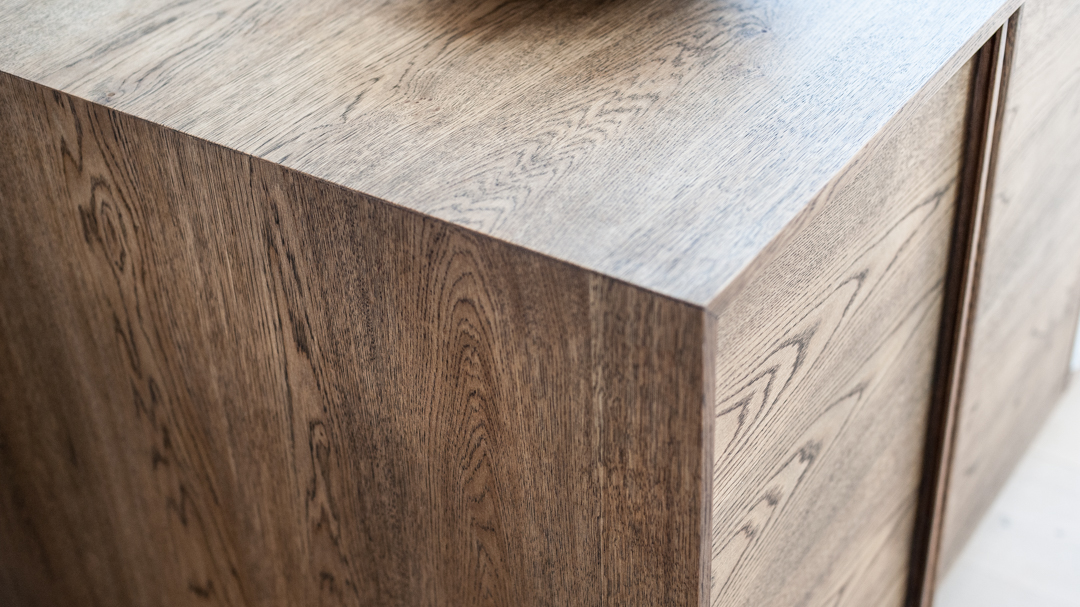 When we are making tabletops, we always use wood from the same tree, to ensure the structure and color is uniform. It also shows the small variations of different cuts of the log.  
A direct communication, understanding of needs and feedback from the the client are key to make a functional and honest design.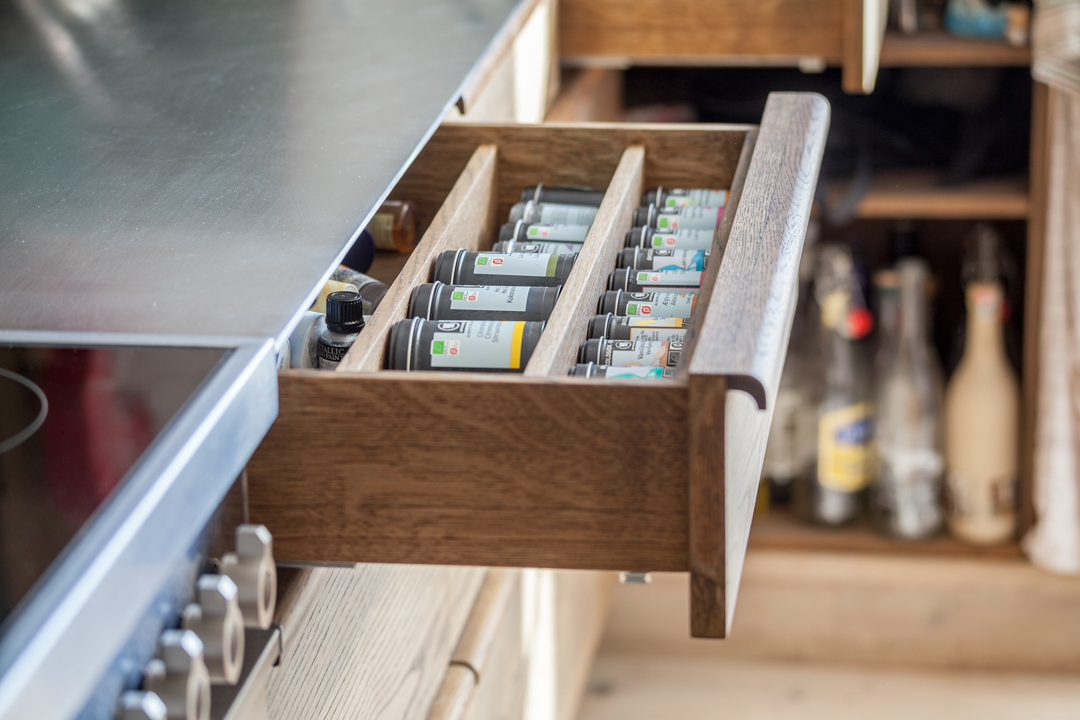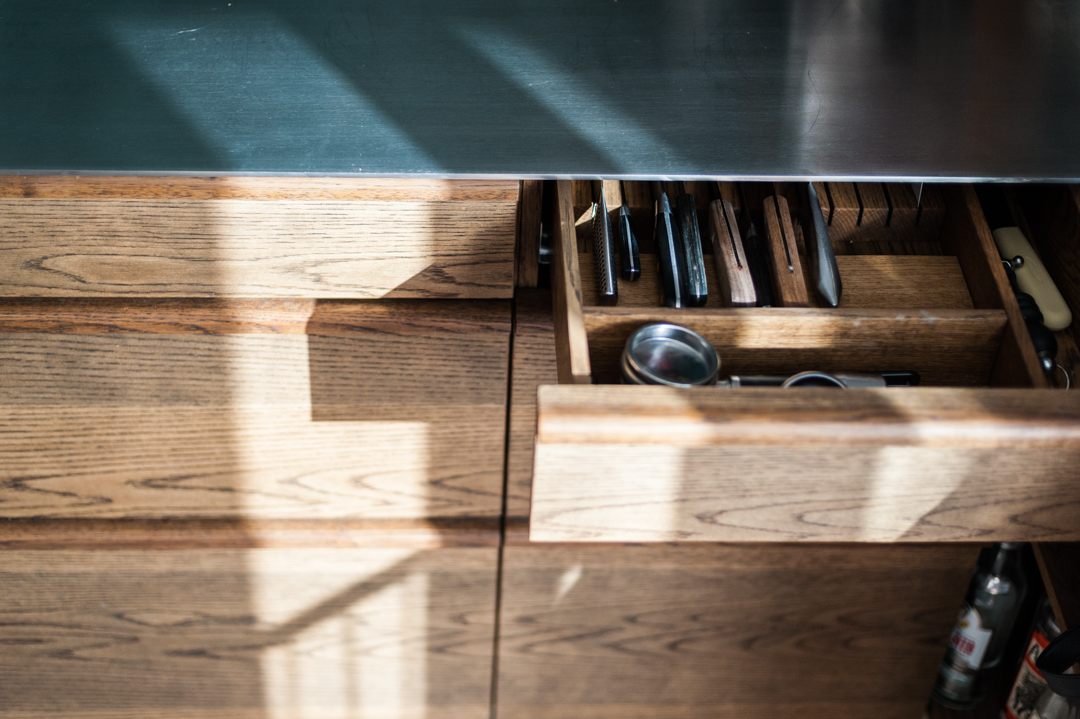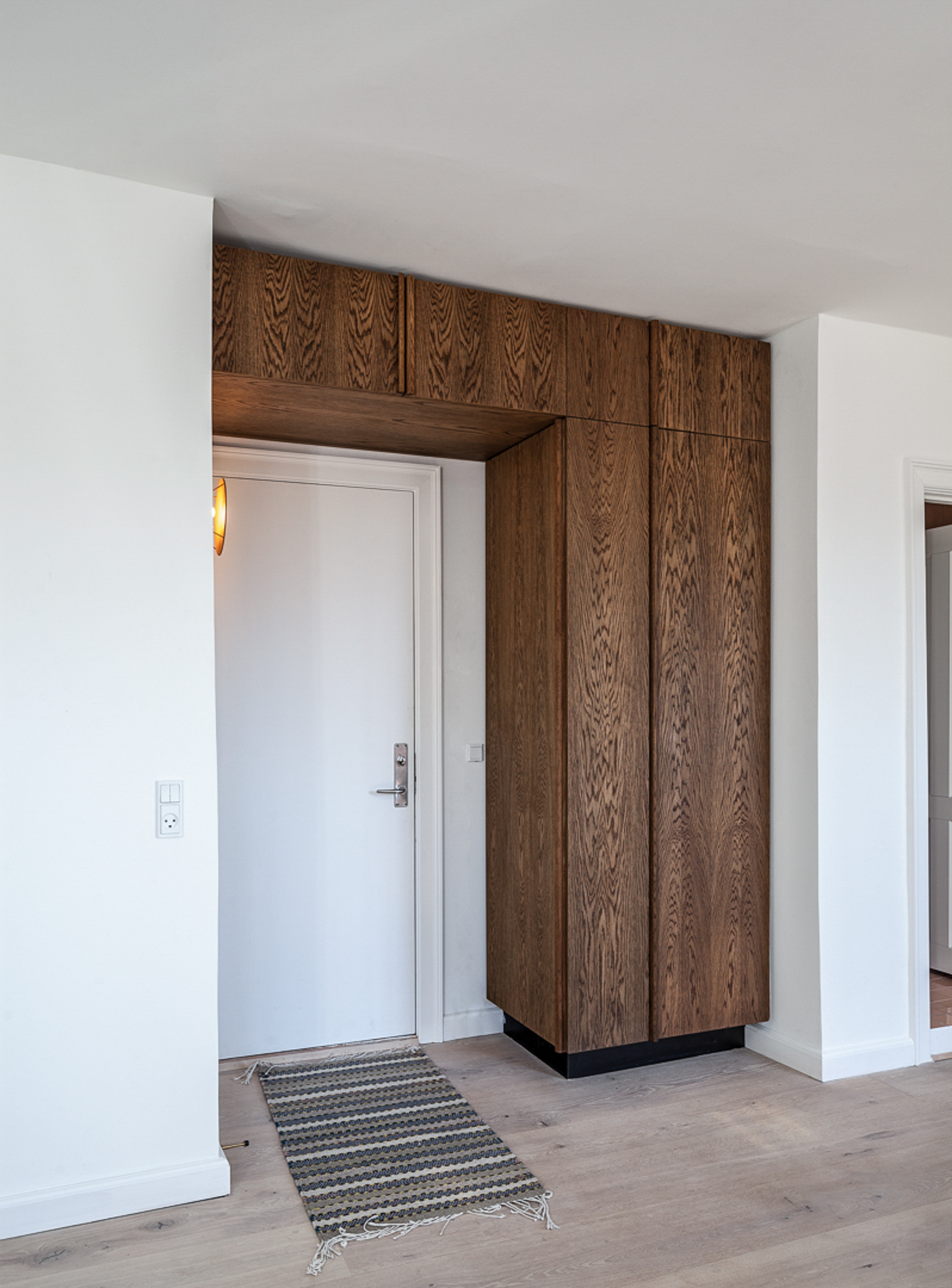 Part of the project was to make a piece of furniture for entrance with space for shoes, jackets, hats and whatever a family of four can have. We managed to fit most of it in here.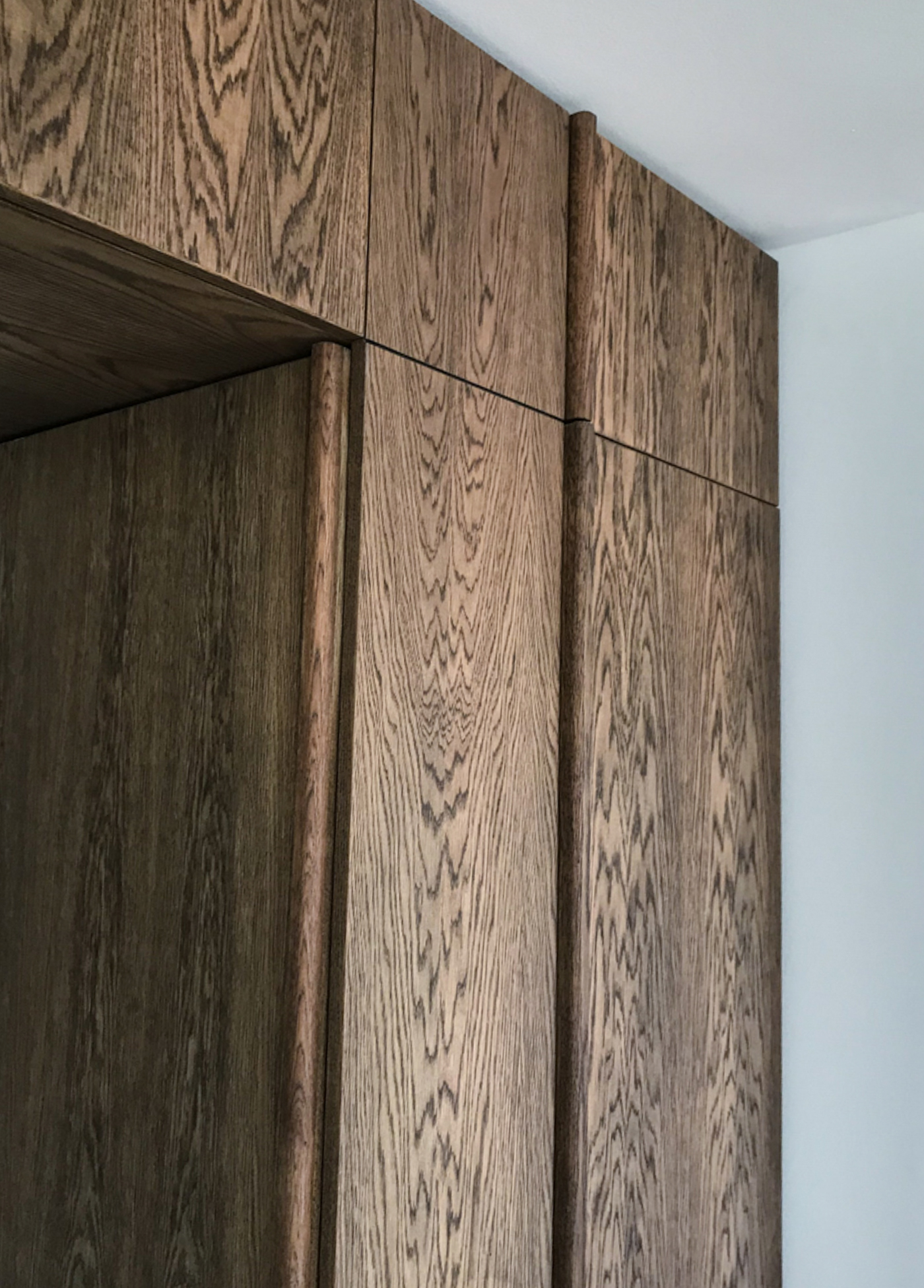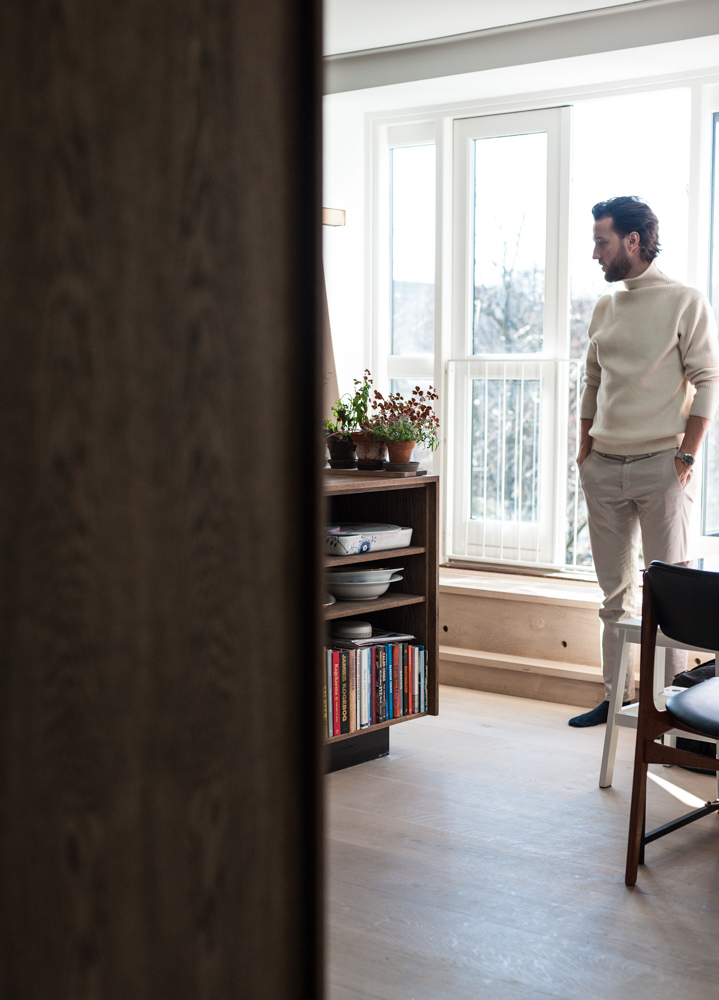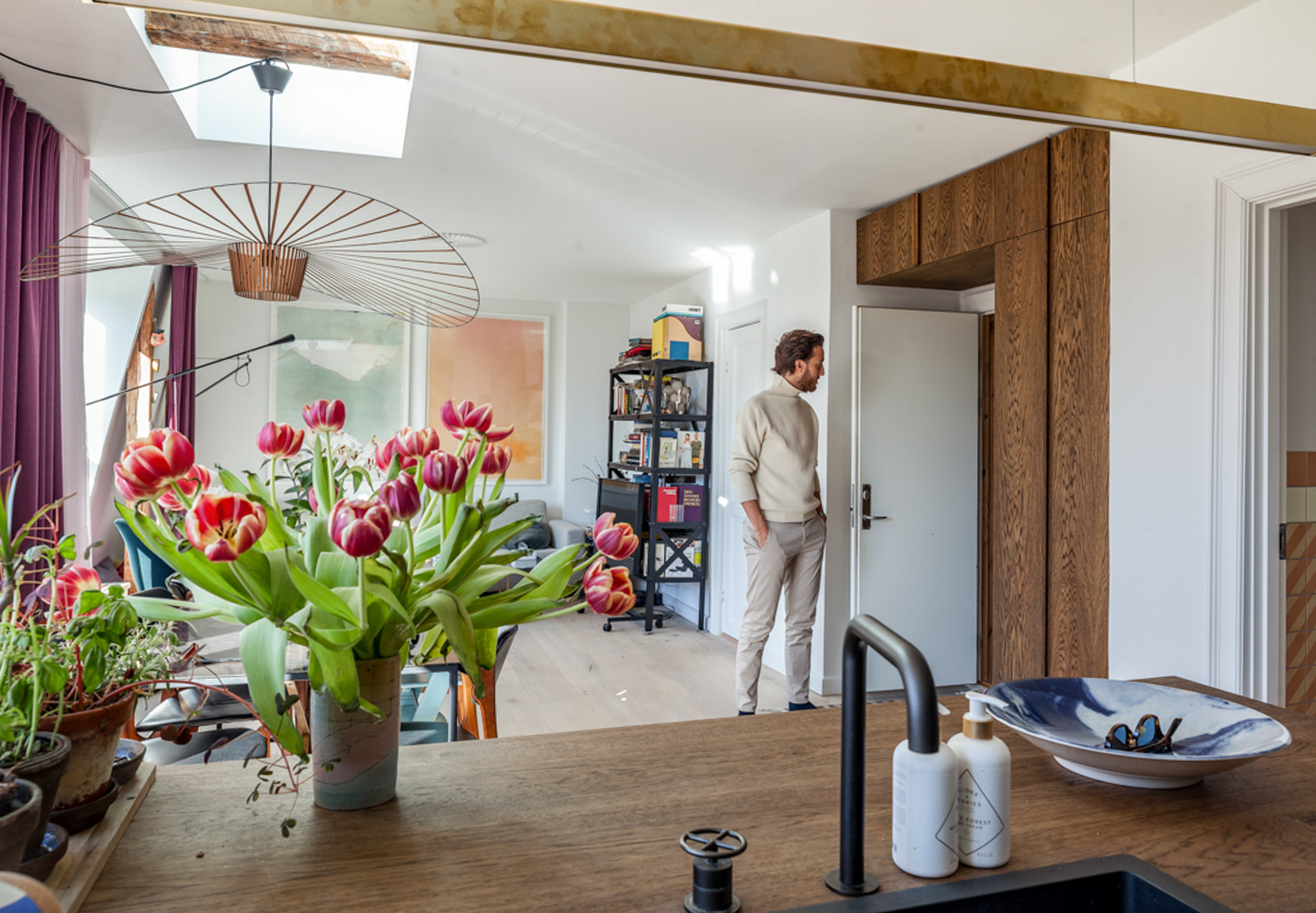 Behind the scenes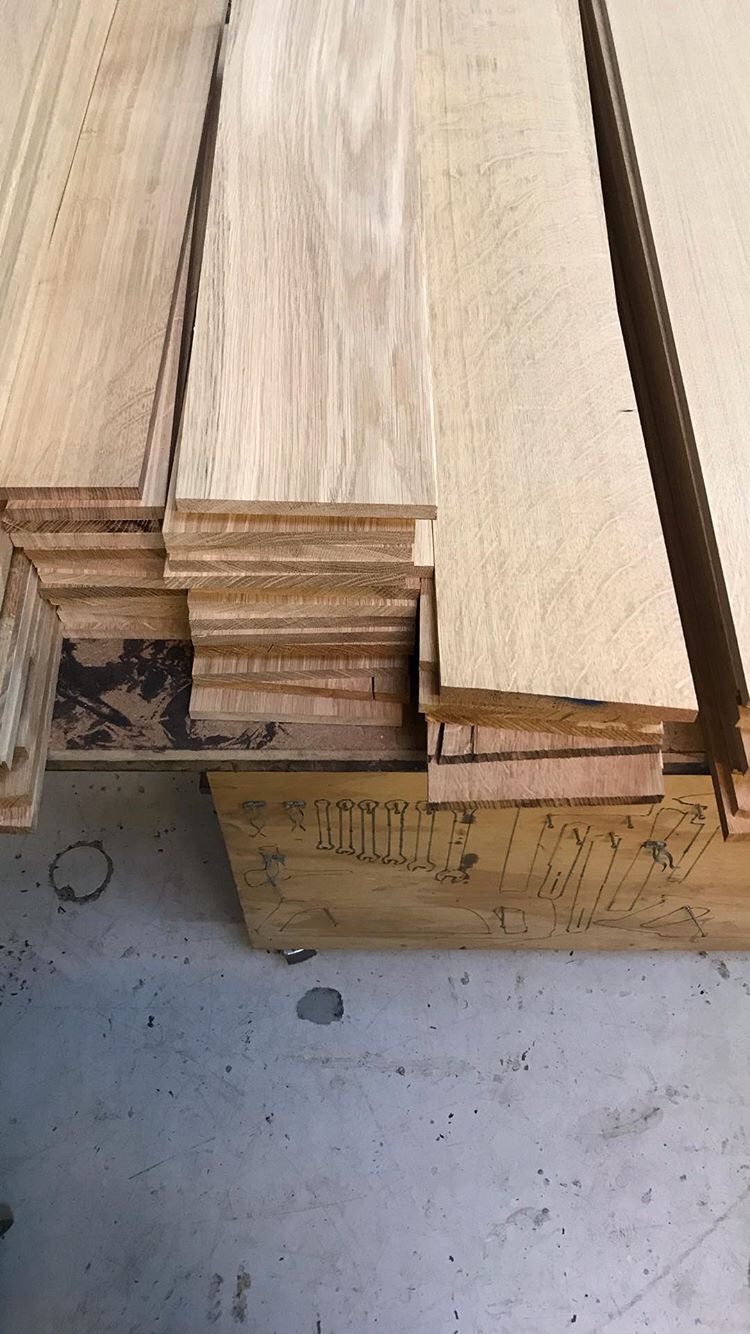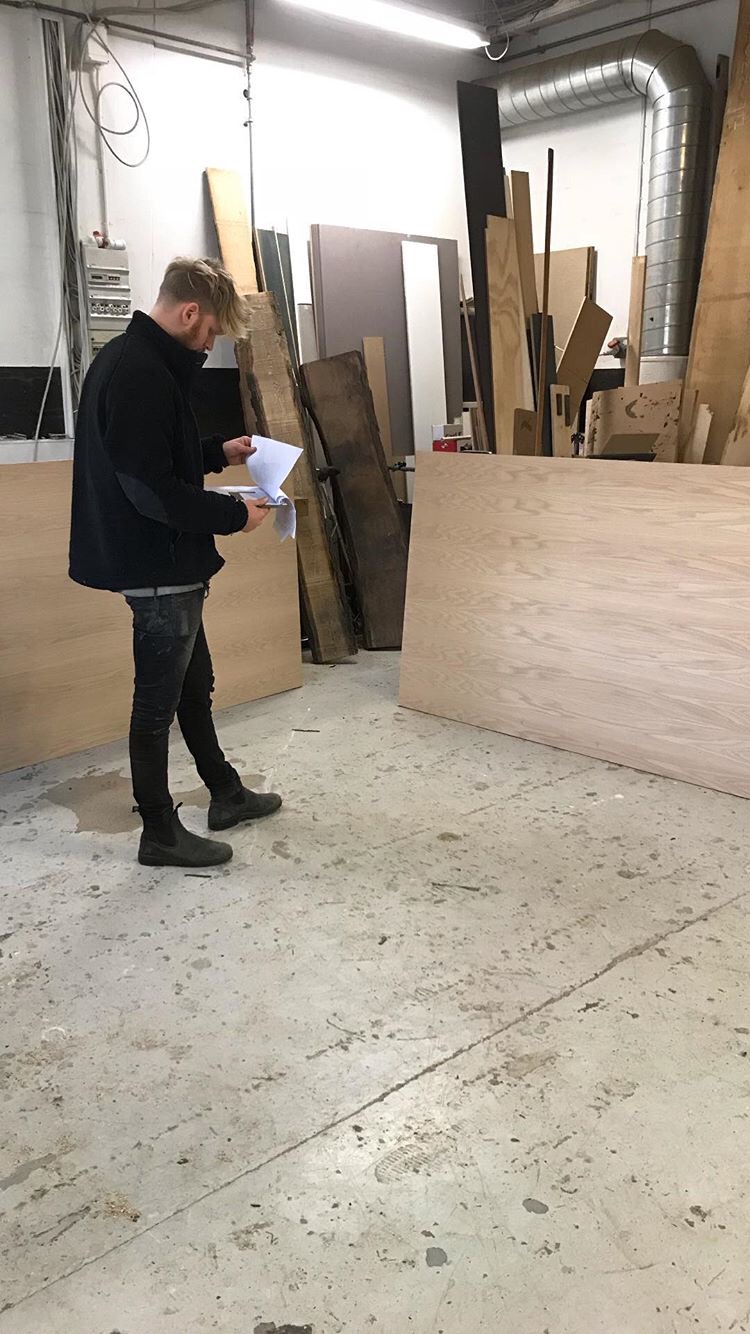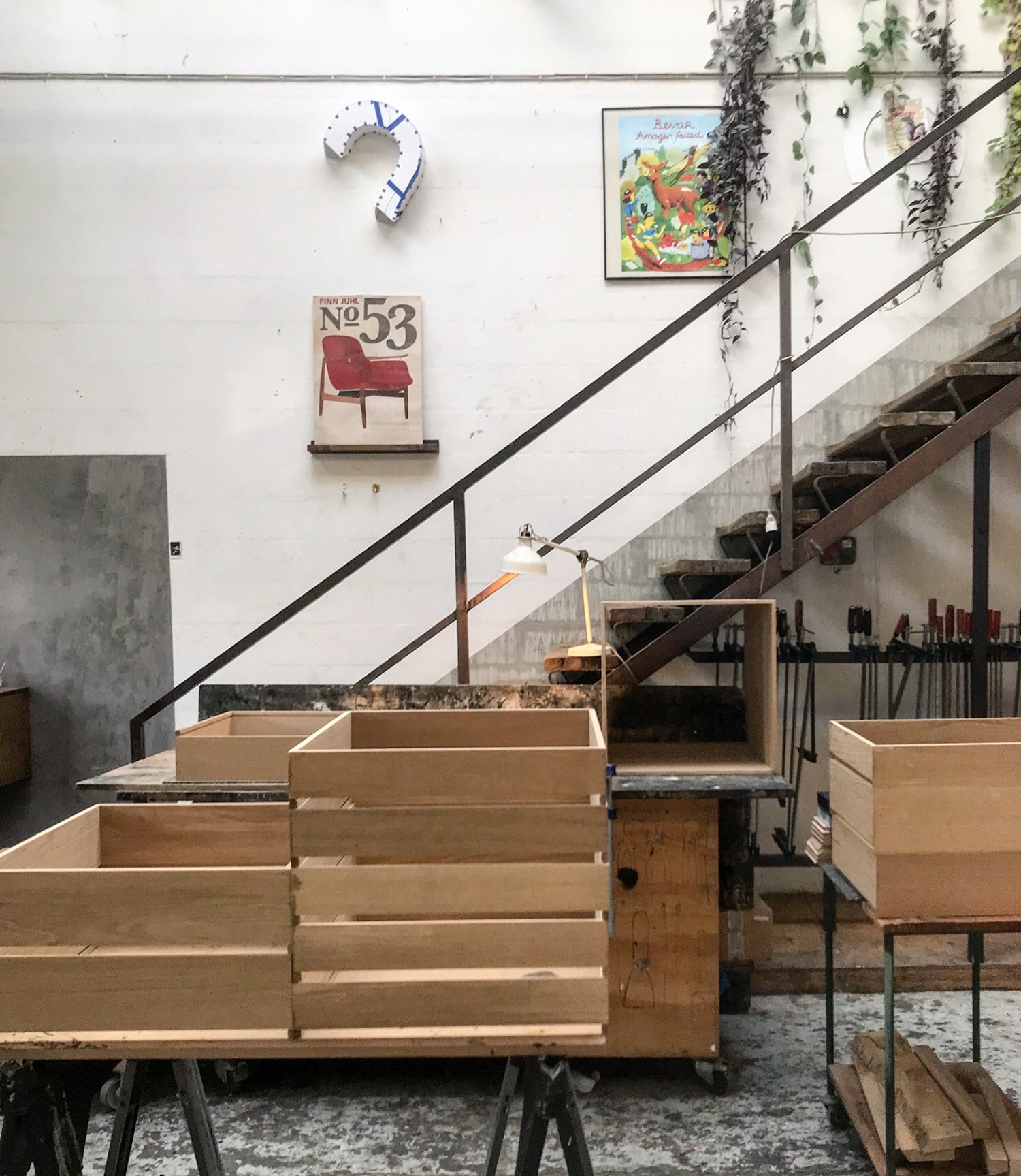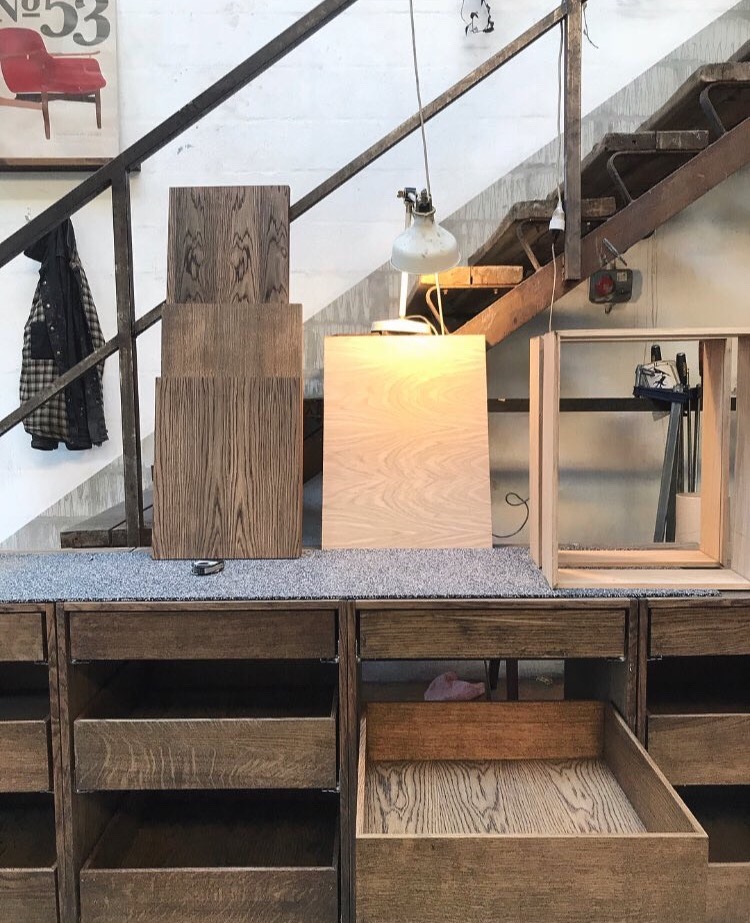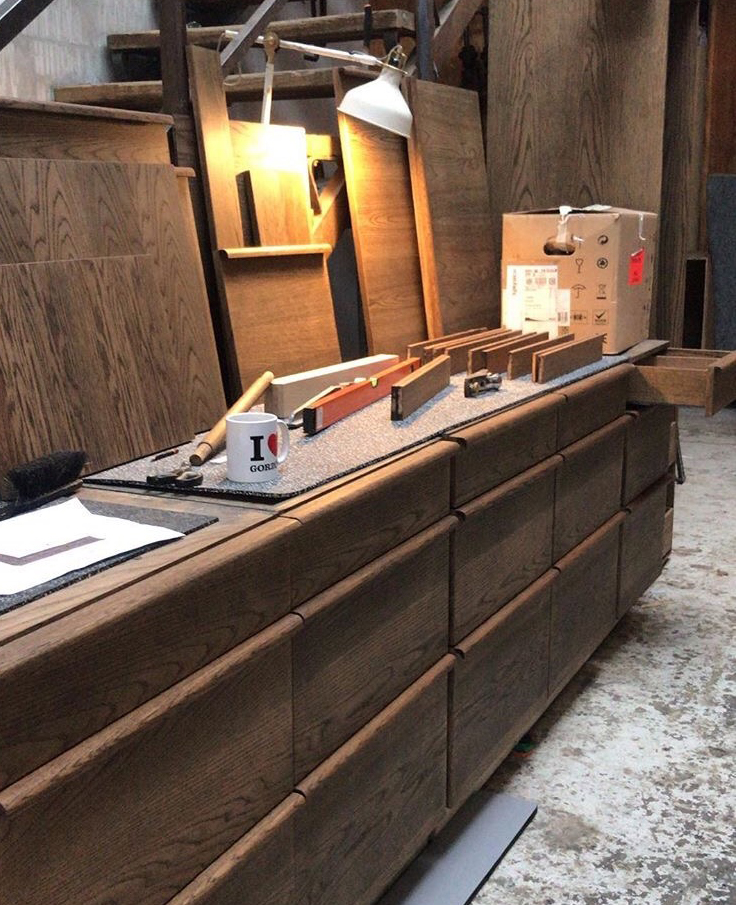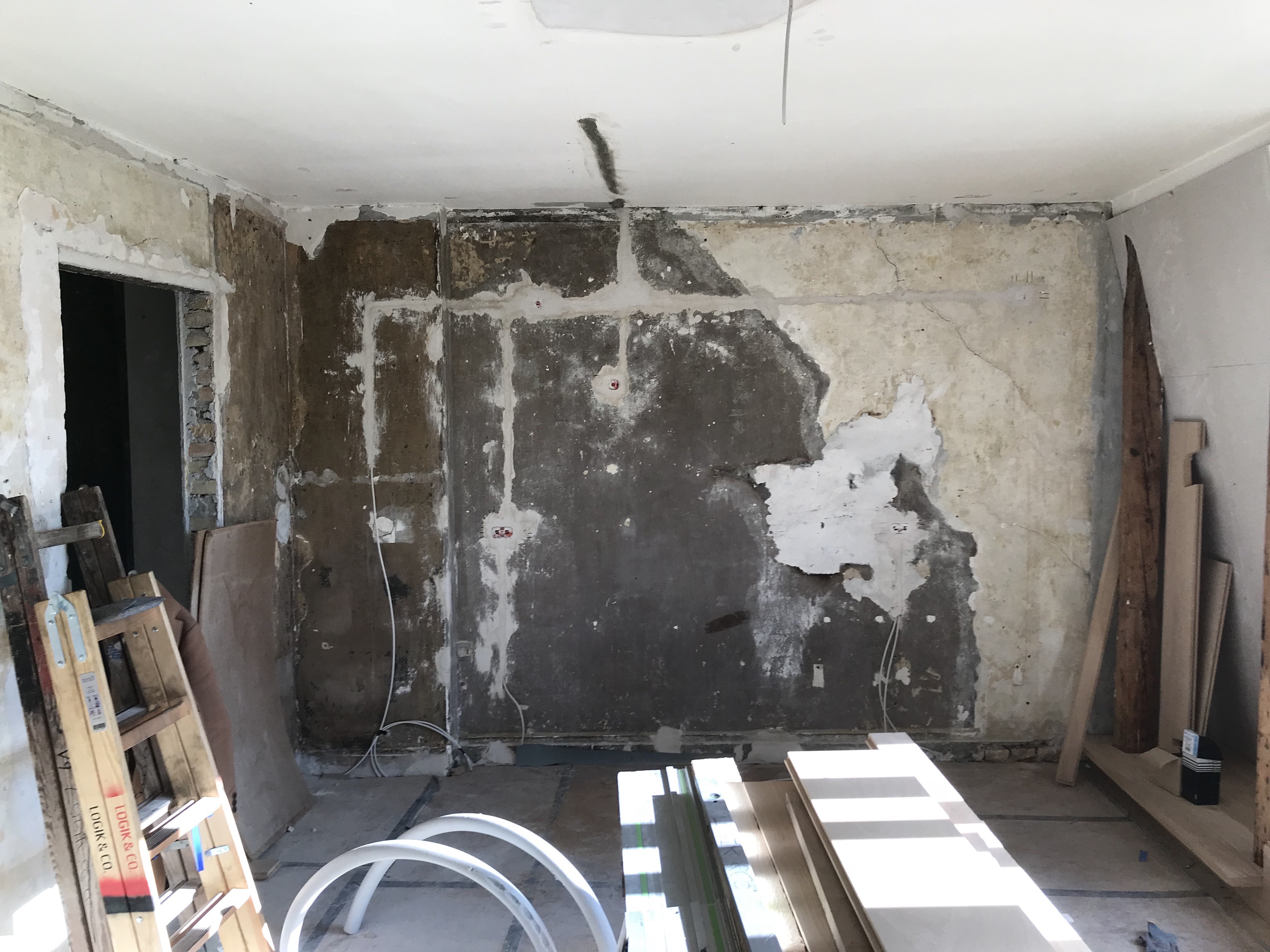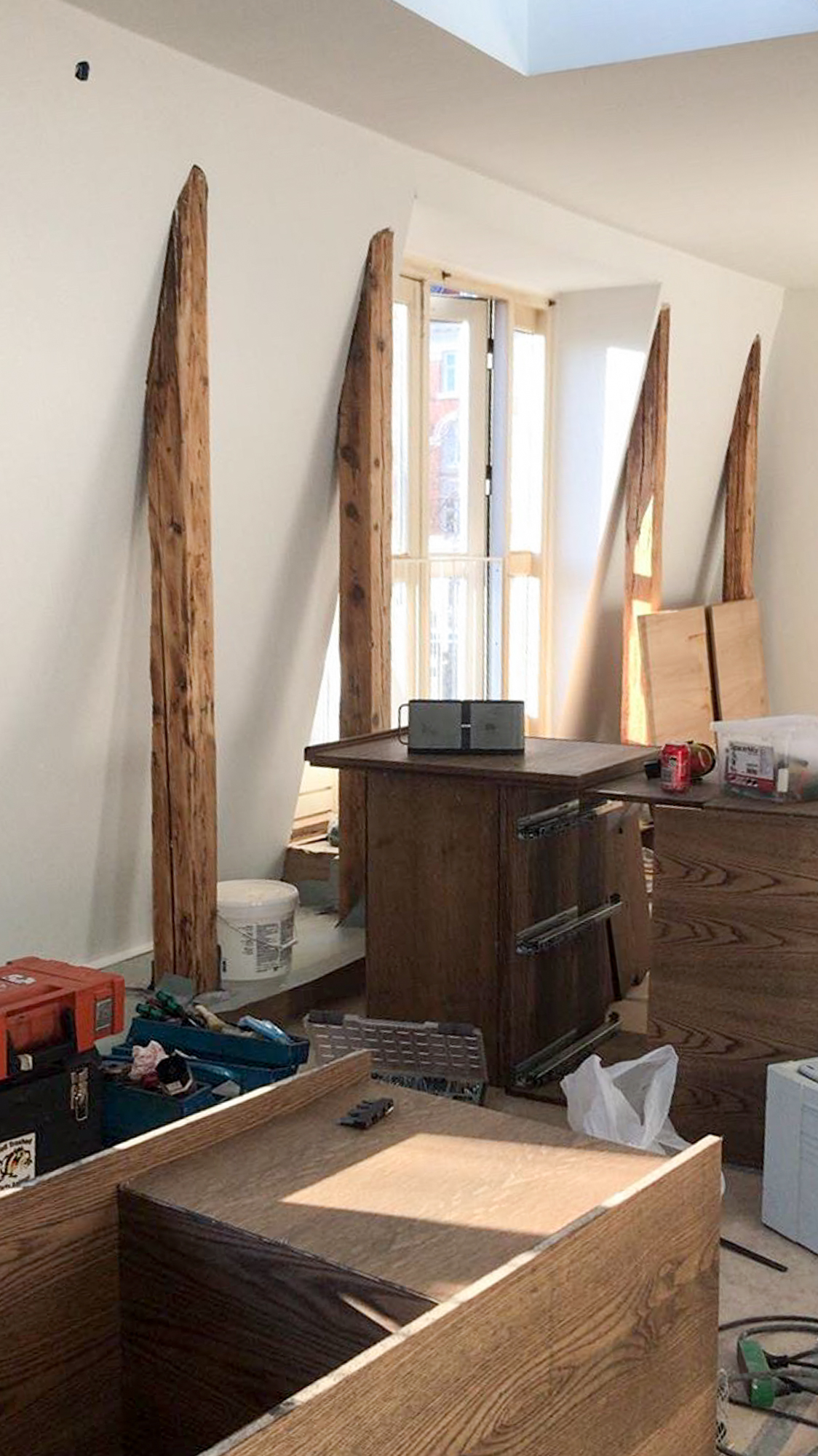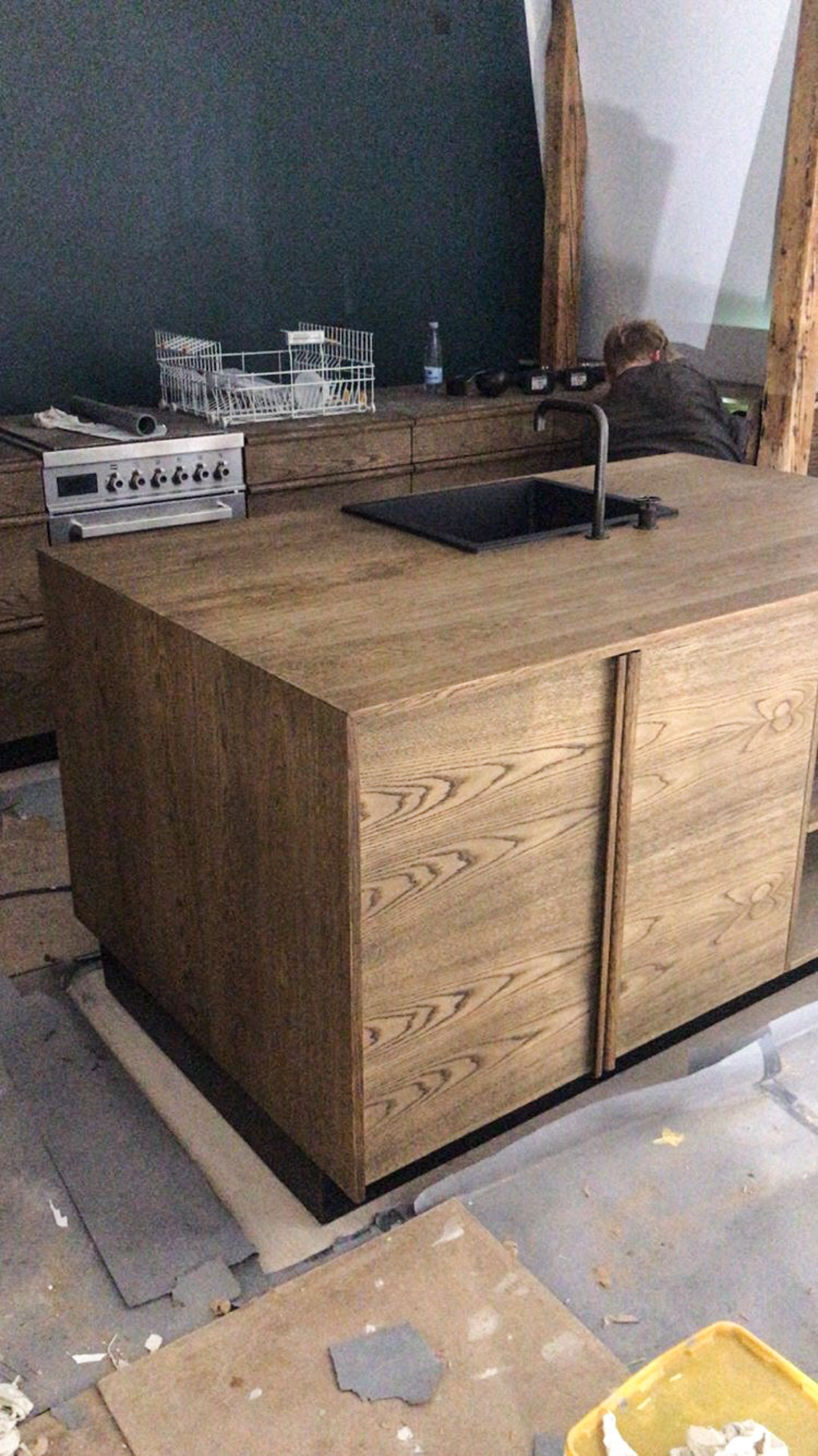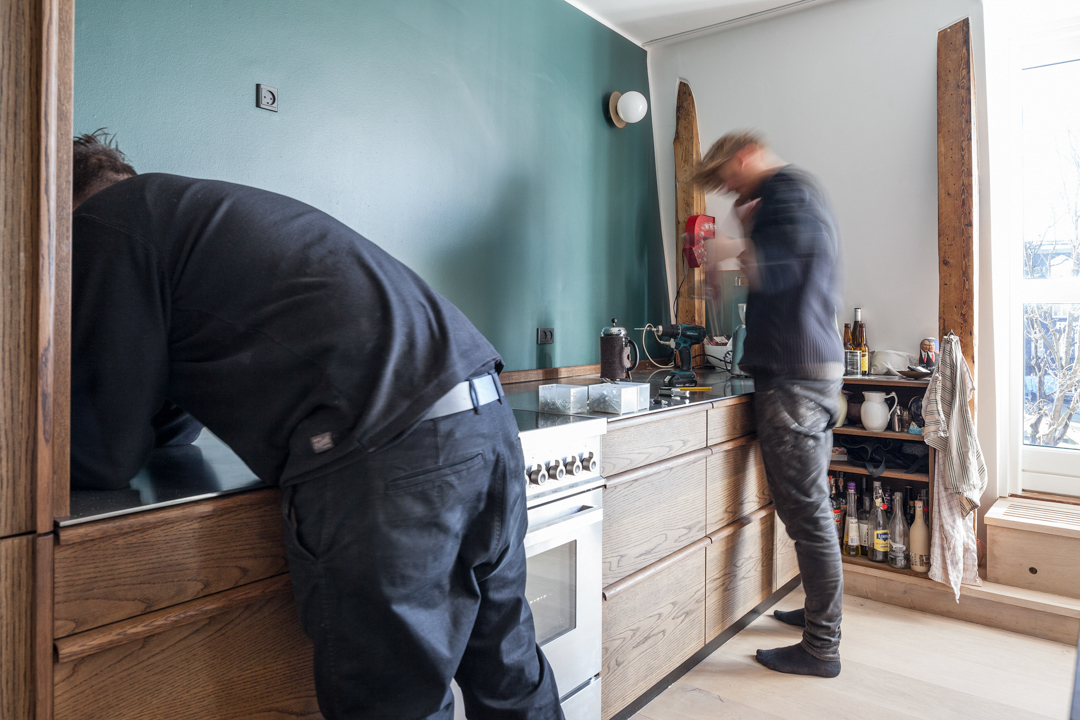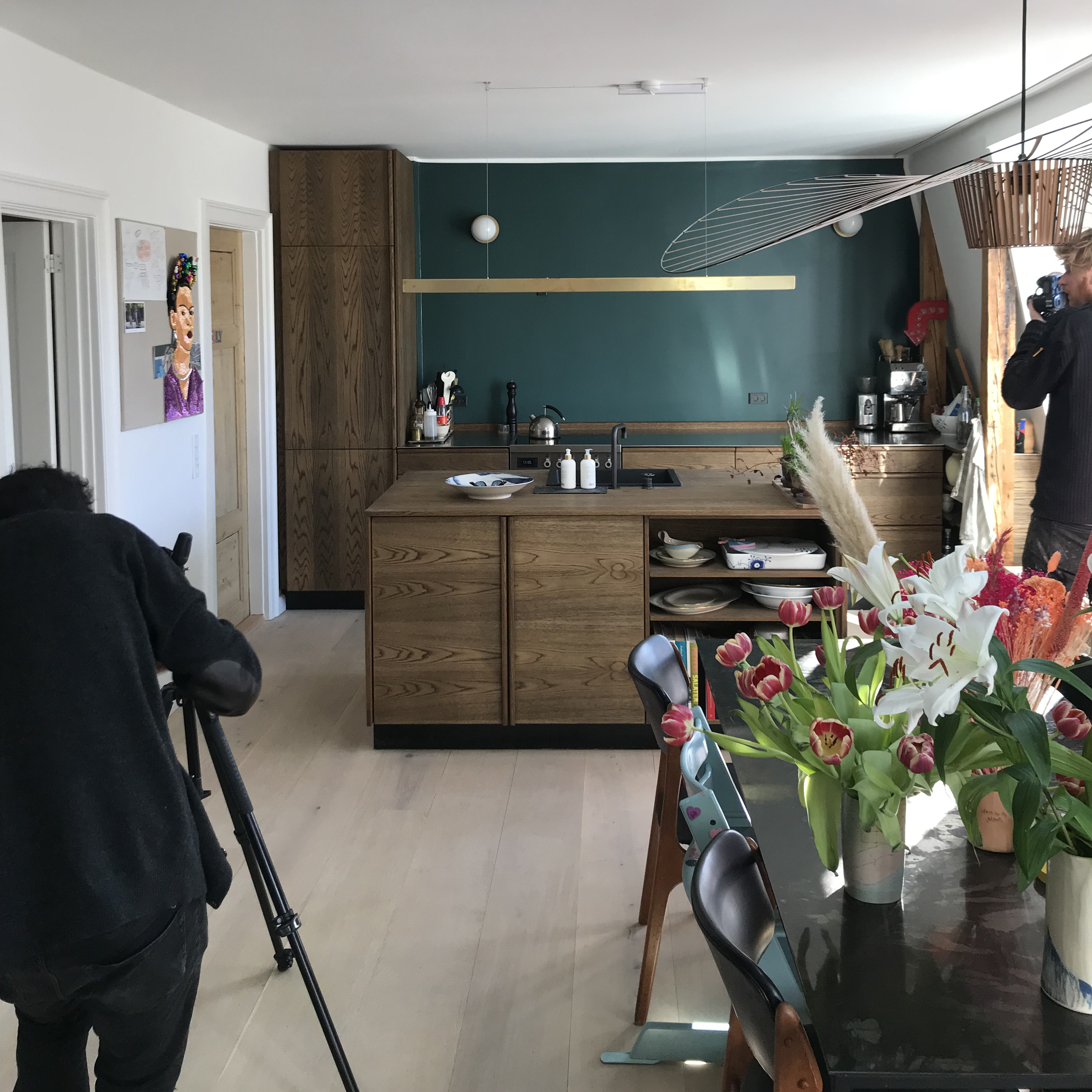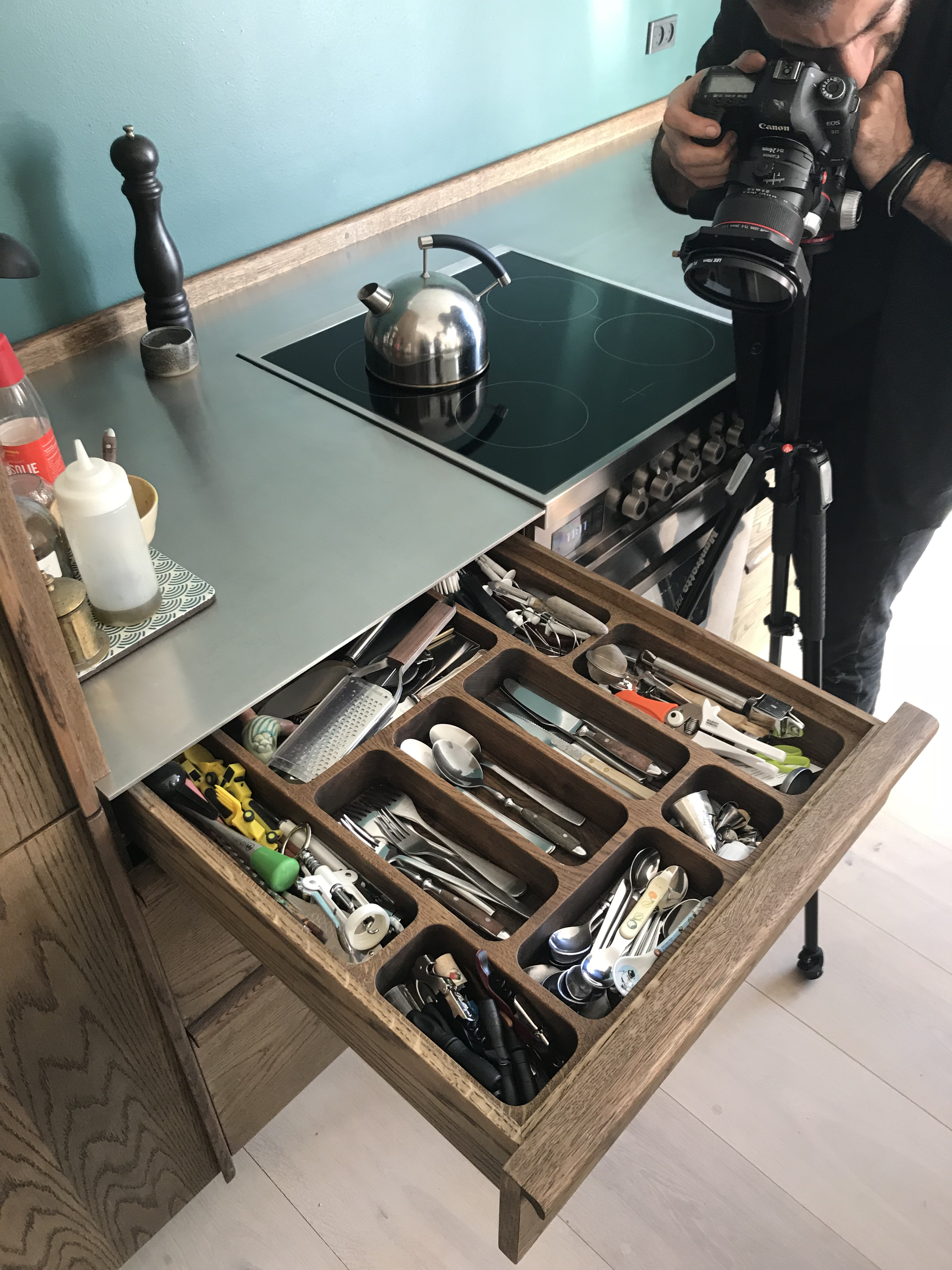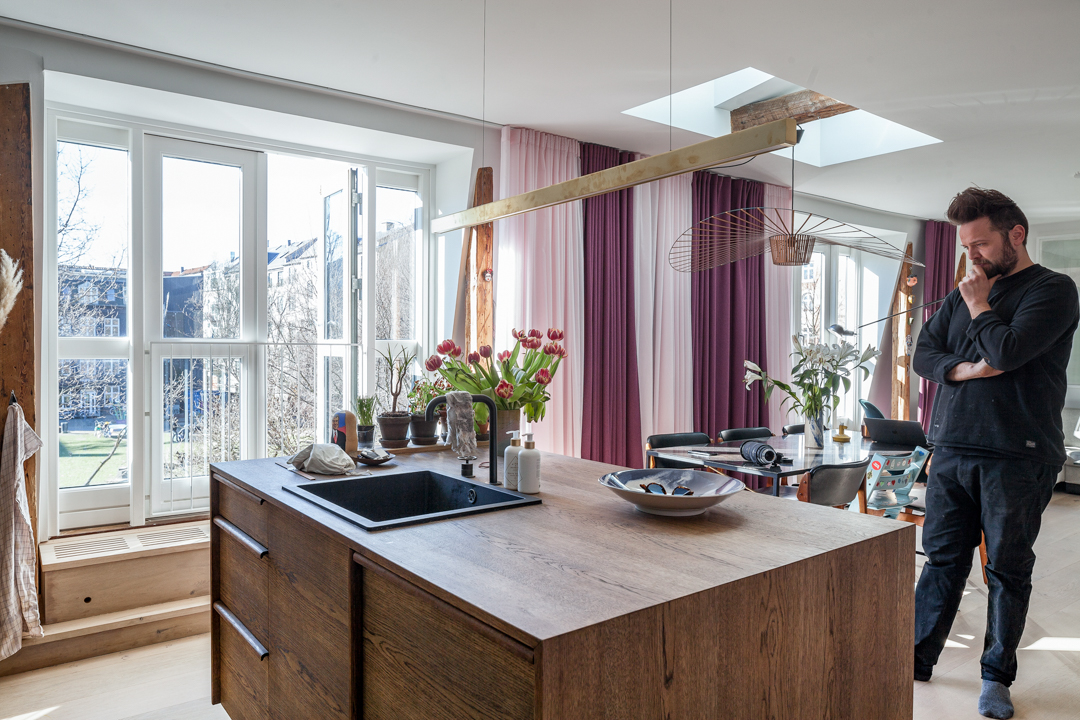 Back to custom