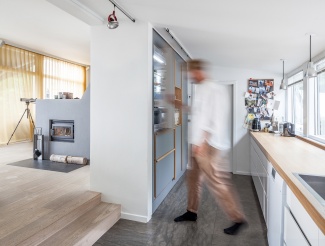 Linoleum Kitchen
Kitchens are meant to serve a purpose. Although the components of a functional kitchen may include similar elements, a great kitchen design can create a space that is beautiful, functional and unique.
For this design in particular, we helped prioritize our client's needs and delivered results that focus on function and beauty. This functional kitchen ensures that the space works in ways that its users need it to, all while creating a space that is efficient and engaging.
The finishes of the space are made of oak and linoleum complimenting the surrounding color scheme and materials.
A double-door fridge and freezer are hidden behind the gray linoleum cabinetry, leaving a few open shelves in order to create contrast and openness.
Additionally, thick pure six centimeters oak tabletop, a build-in wine cooler and a working station have been added to the kitchen design allowing for space saving and multifunctionality.
Creating a functional kitchen is all about understanding how the space will be utilized. Because every client has a different lifestyle, a kitchen that is perfect for one family may present challenges for another.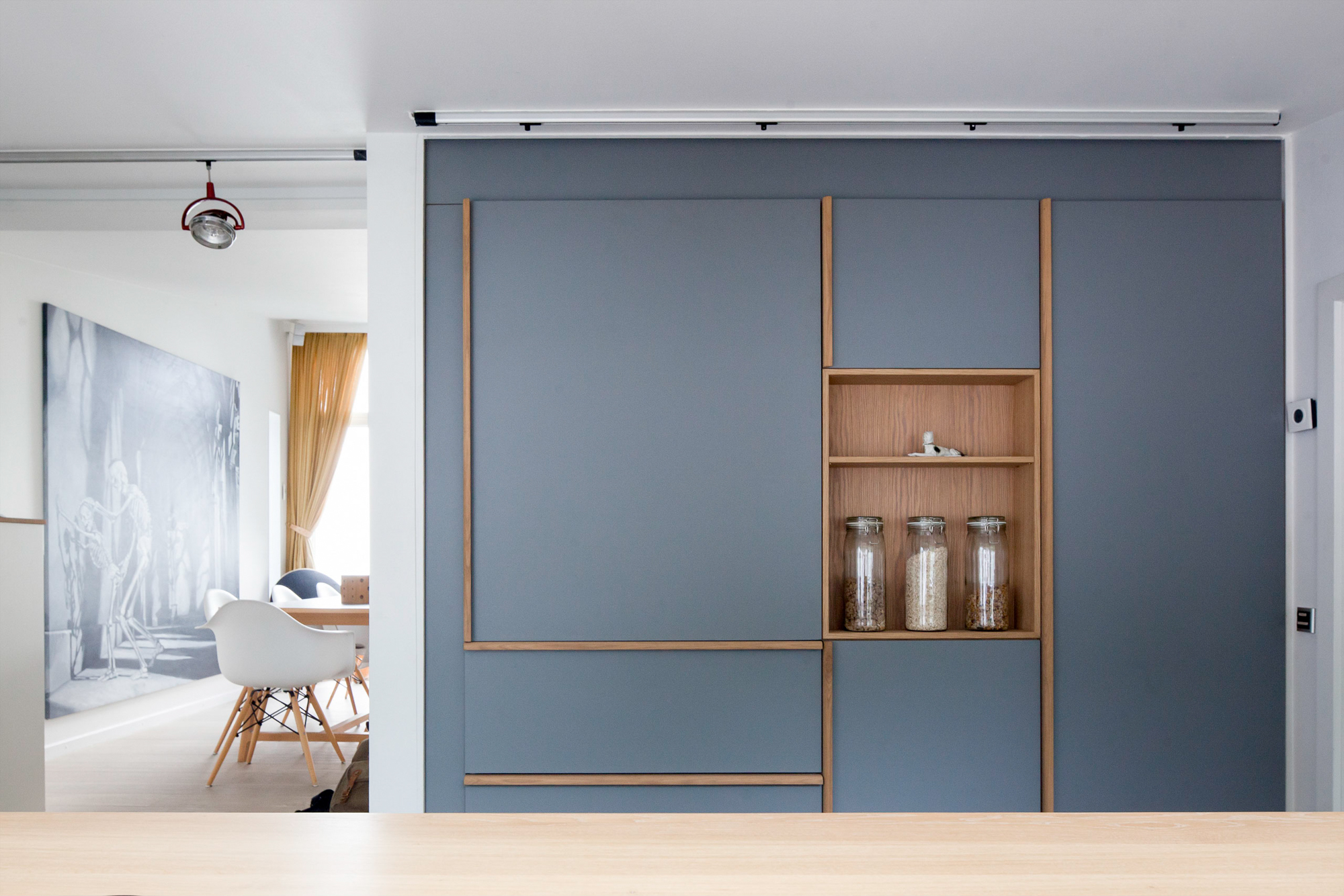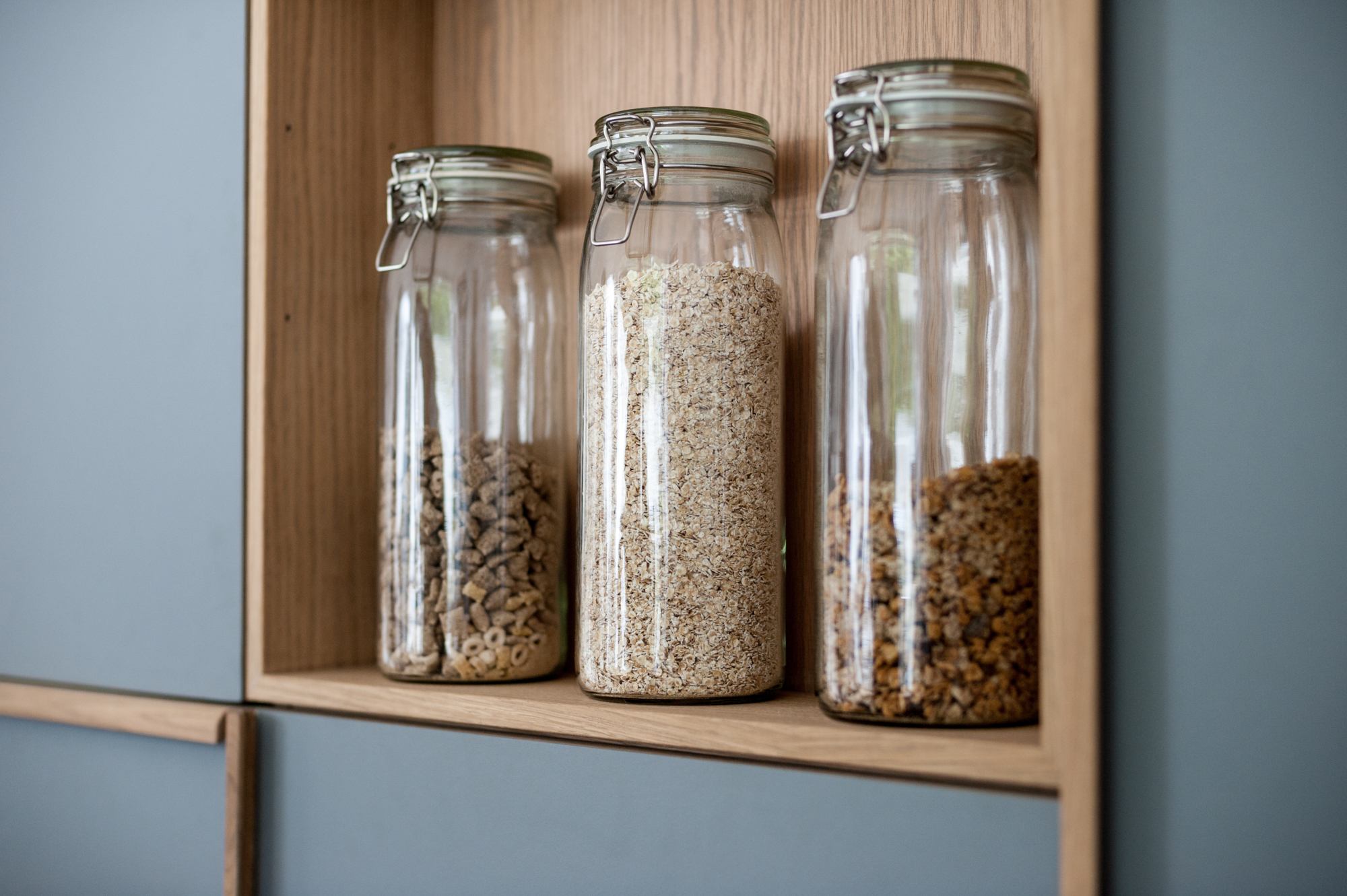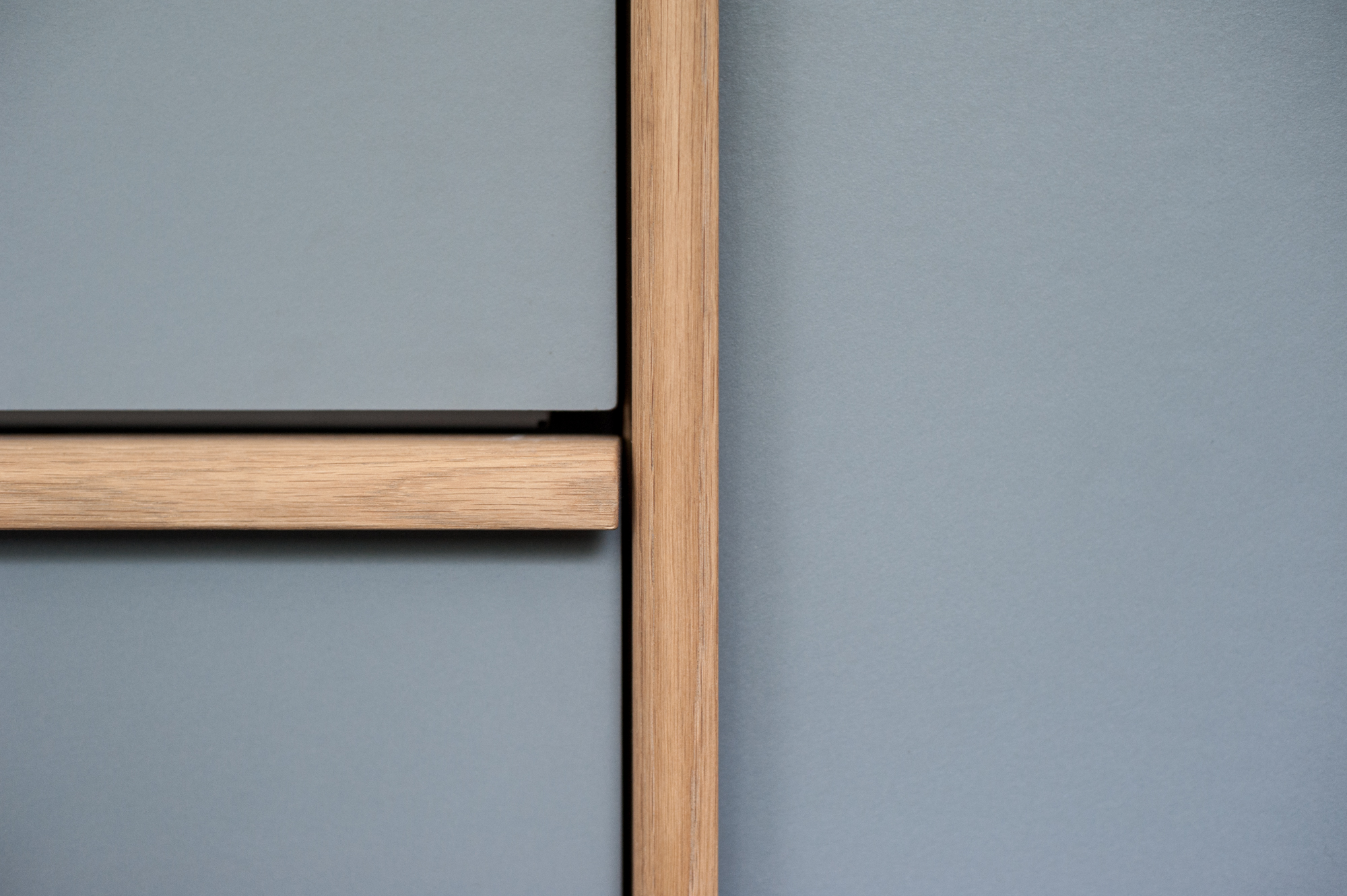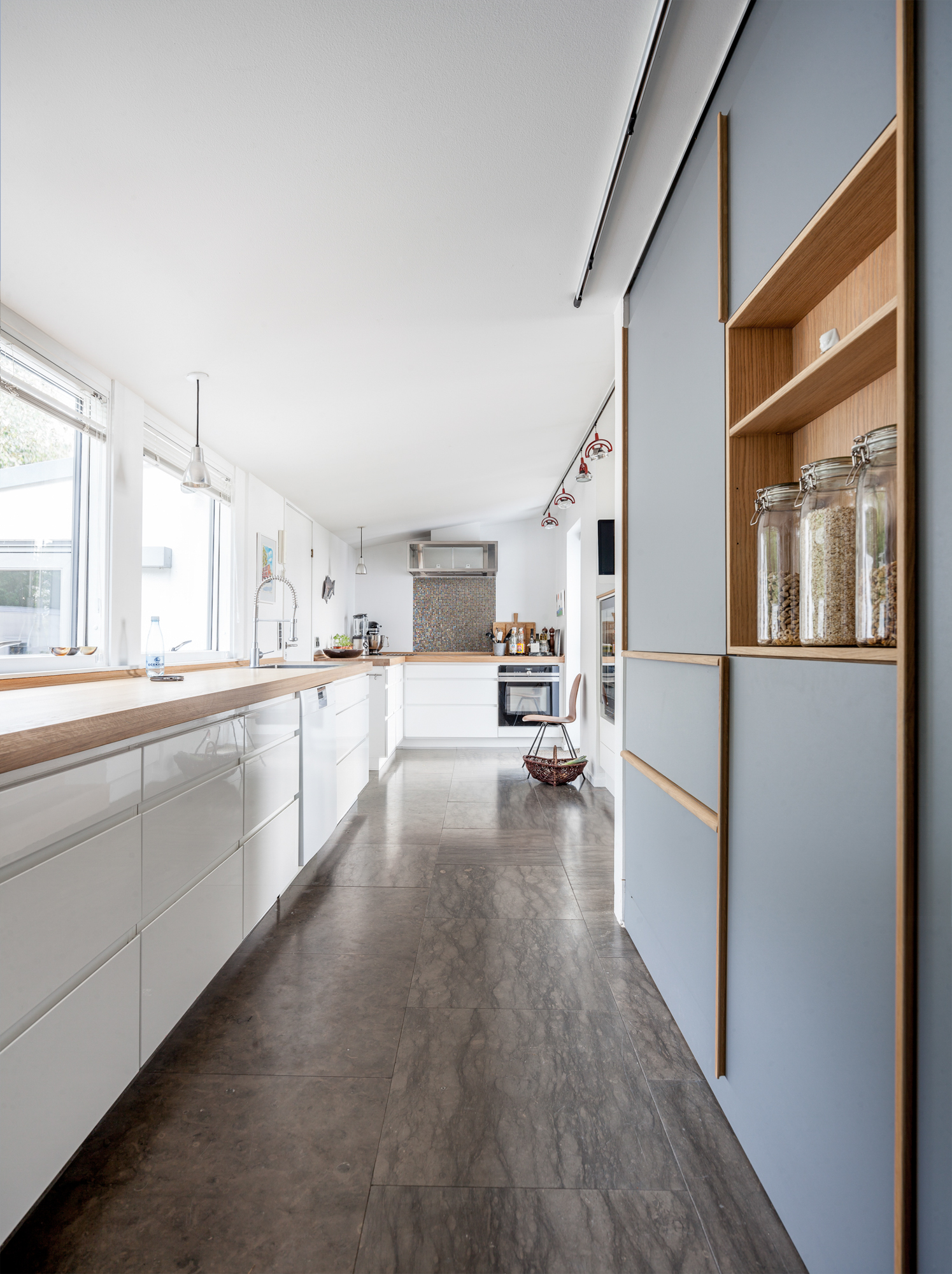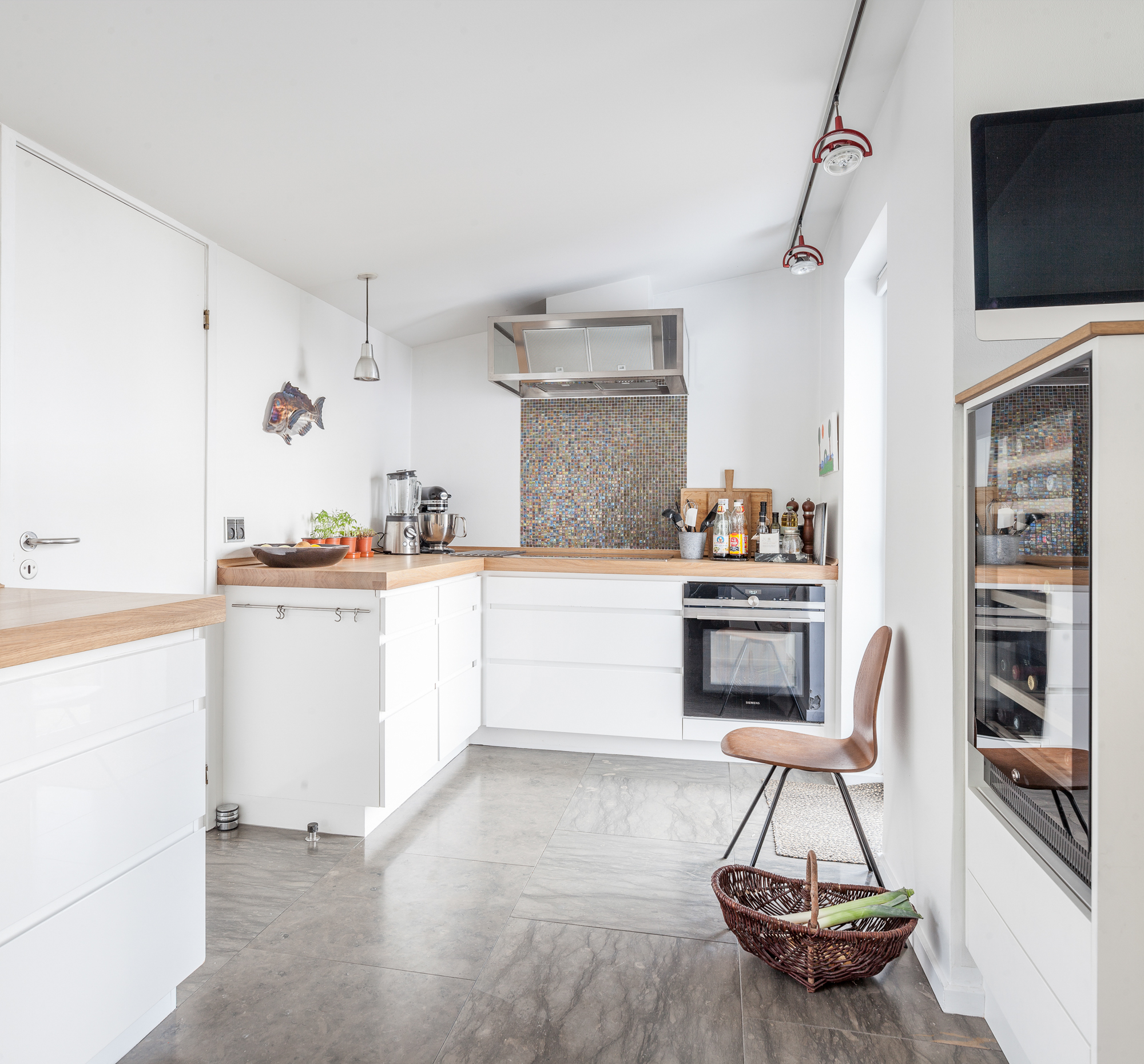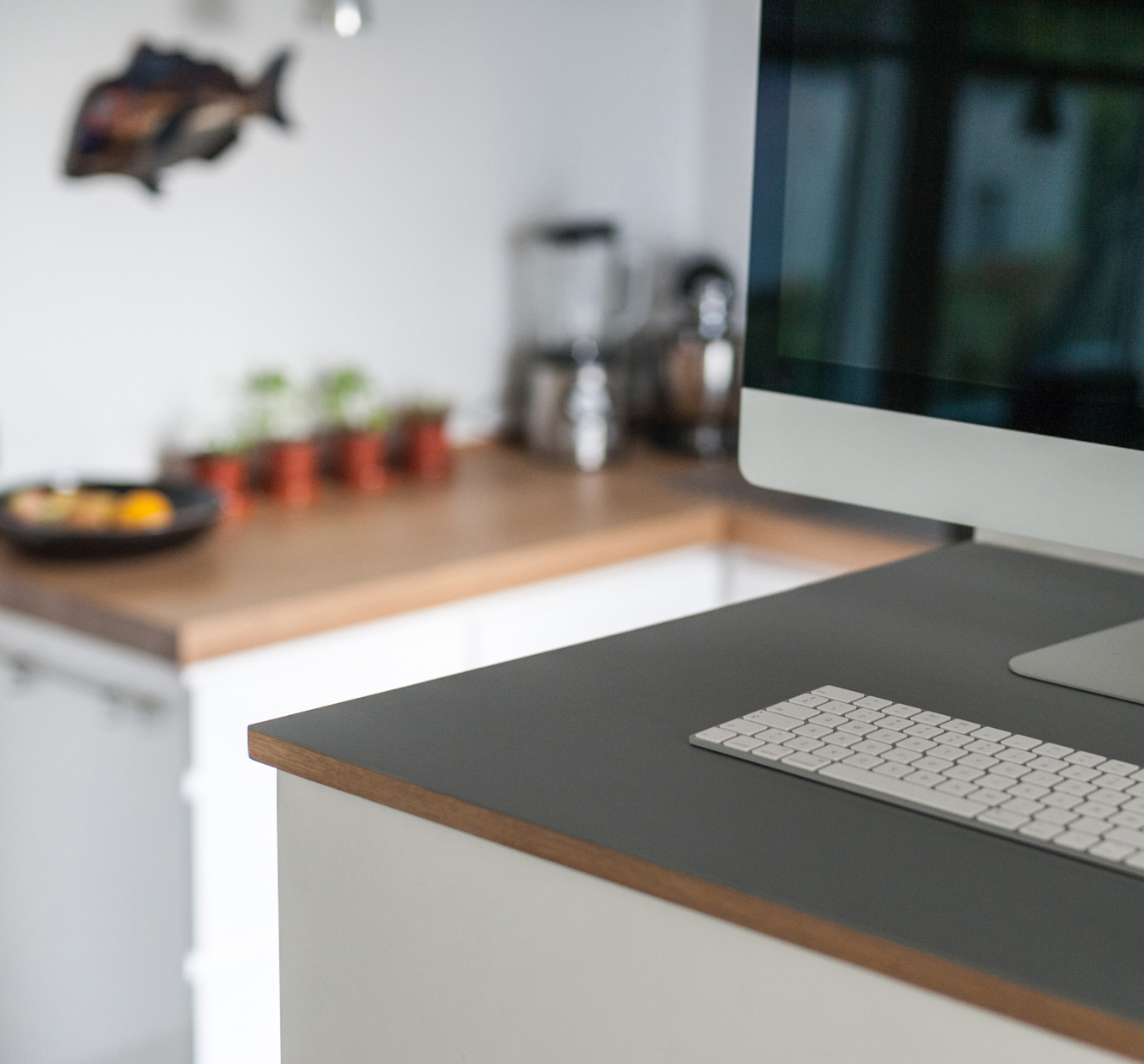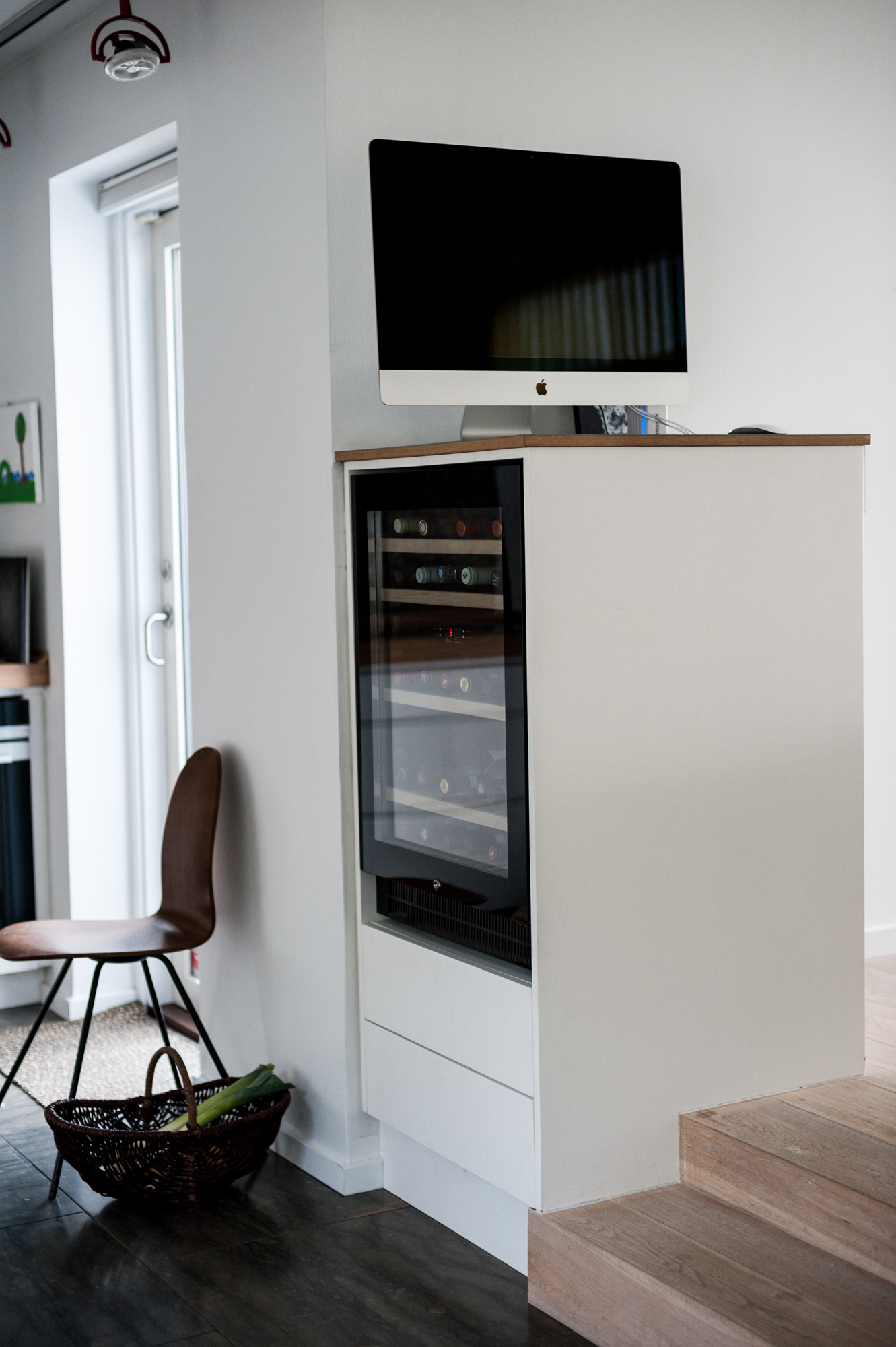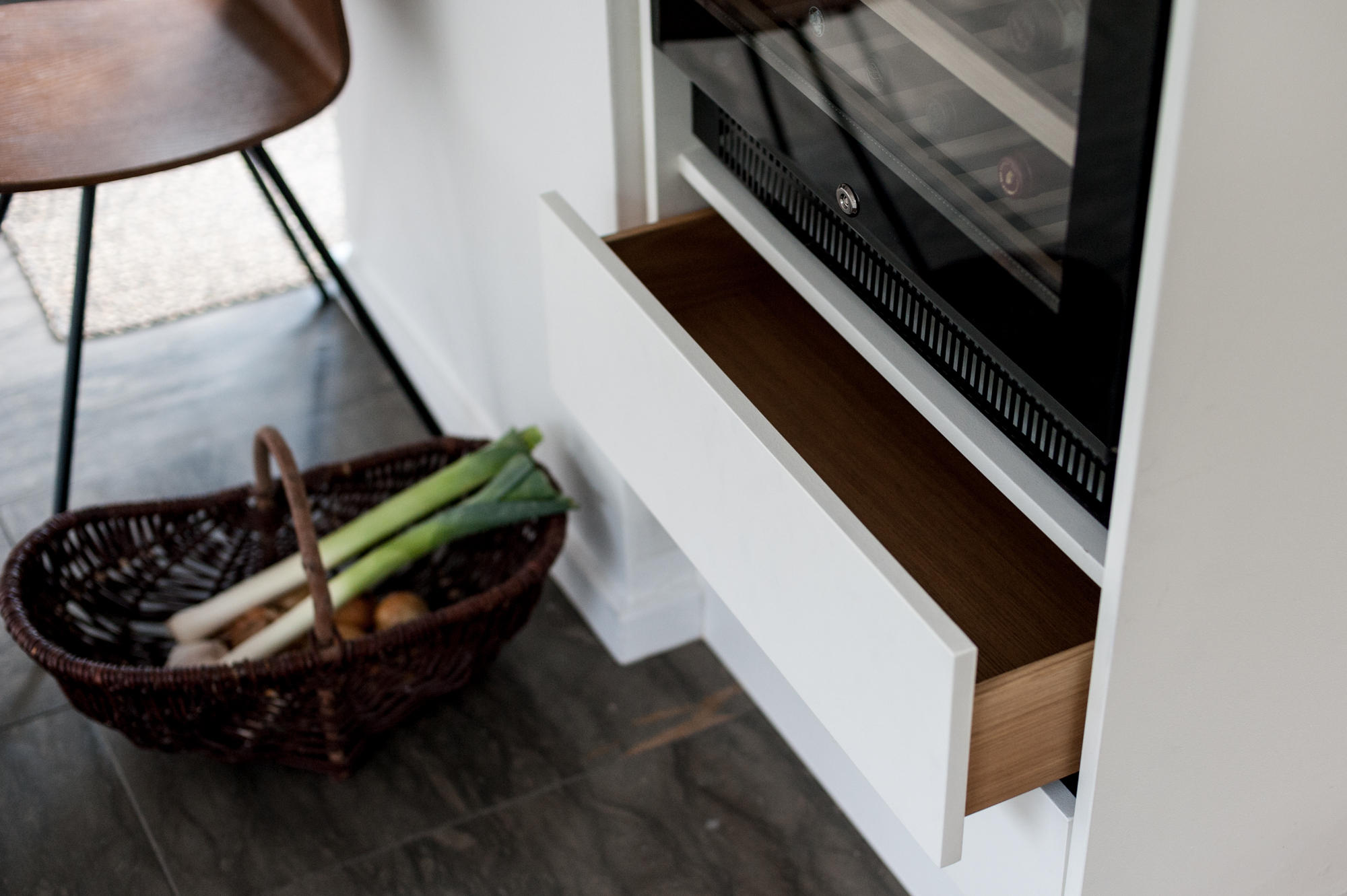 Back to custom