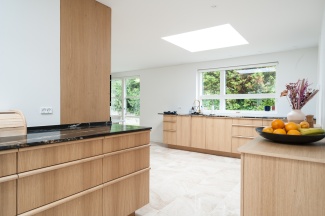 Complete kitchen solutions
We believe direct communication, understanding of needs, and client feedback are crucial to making a functional and honest design.
One of the benefits of having custom-made, high-quality furniture is that you decide the amount of storage you want to have.
Did you know you can squeeze a complete set of drawers into the furniture's base? Convert your kitchen into a more practical and usable space to gather, host, relax and spend time with family and friends.
If you dream of a kitchen like this, email us at info@guldoglovenholdt.dk, and we will get back to you.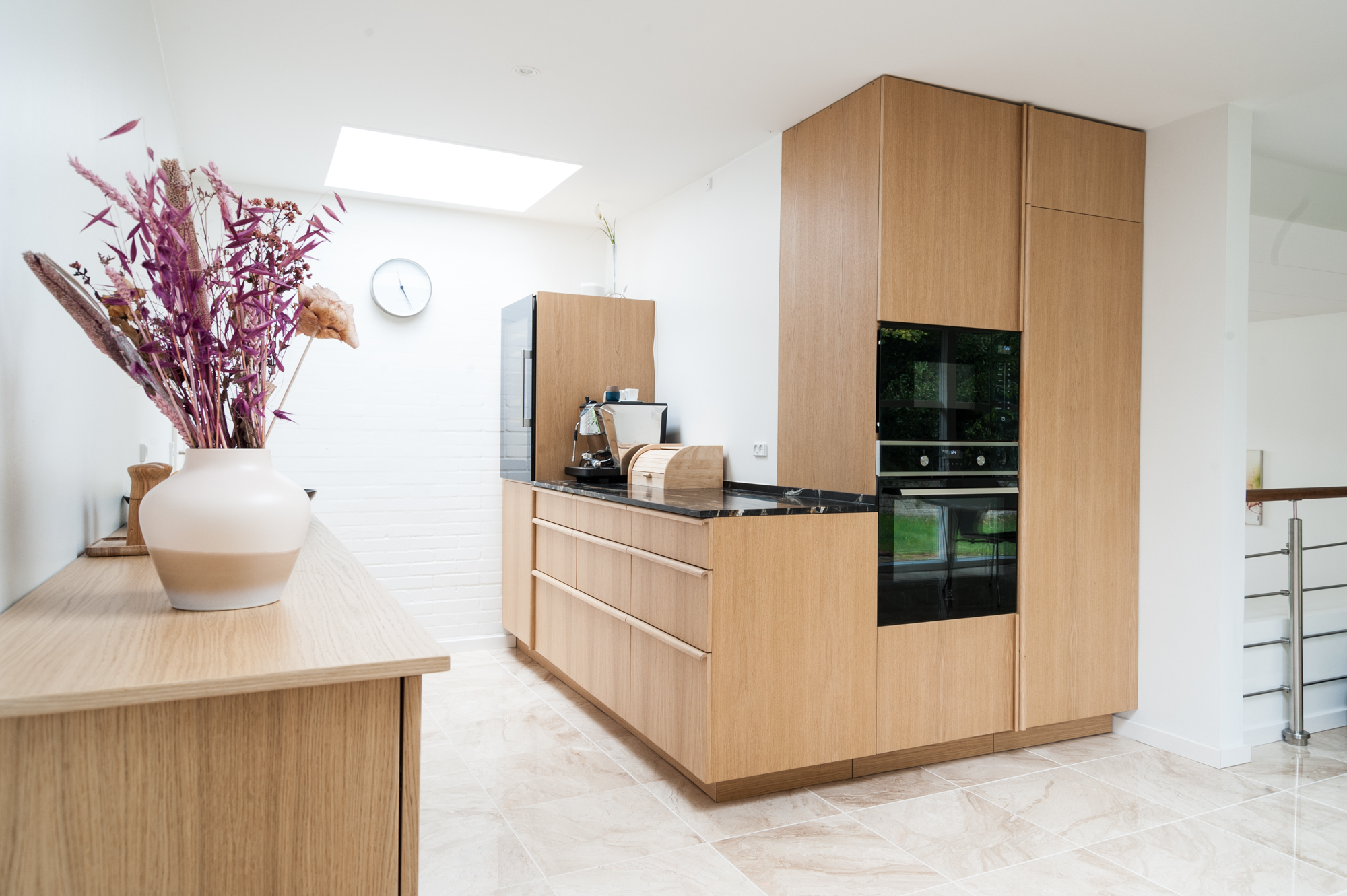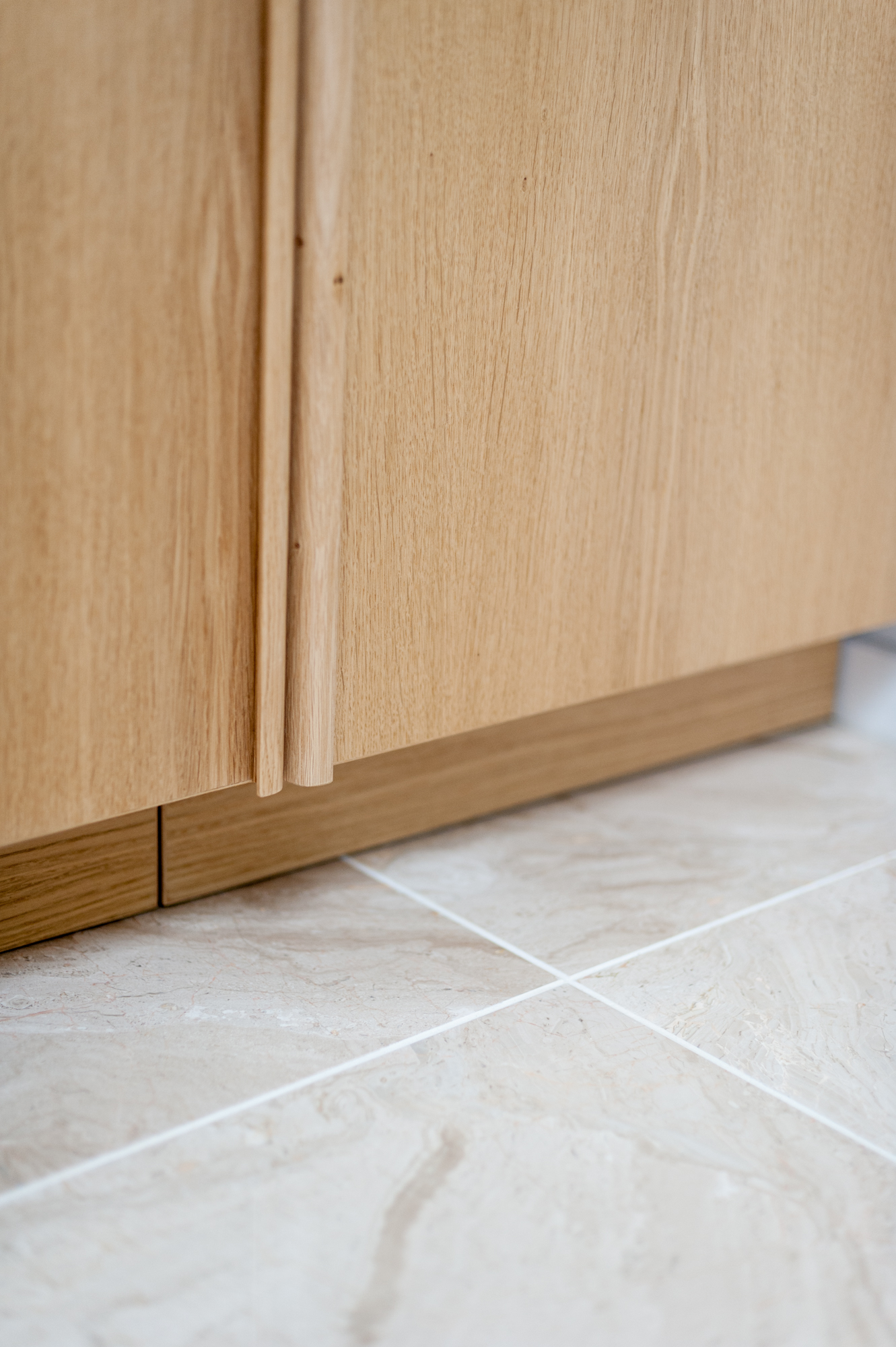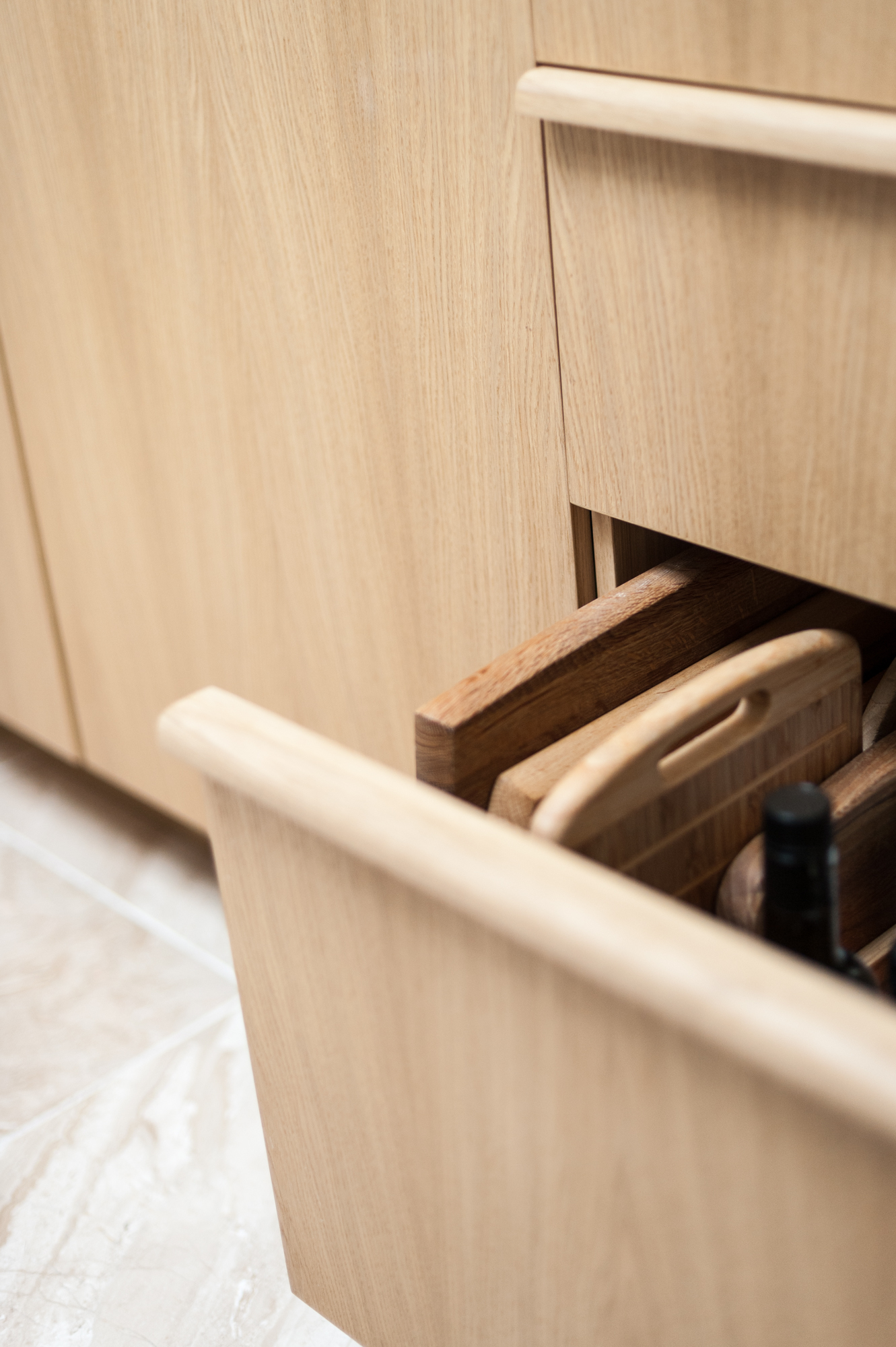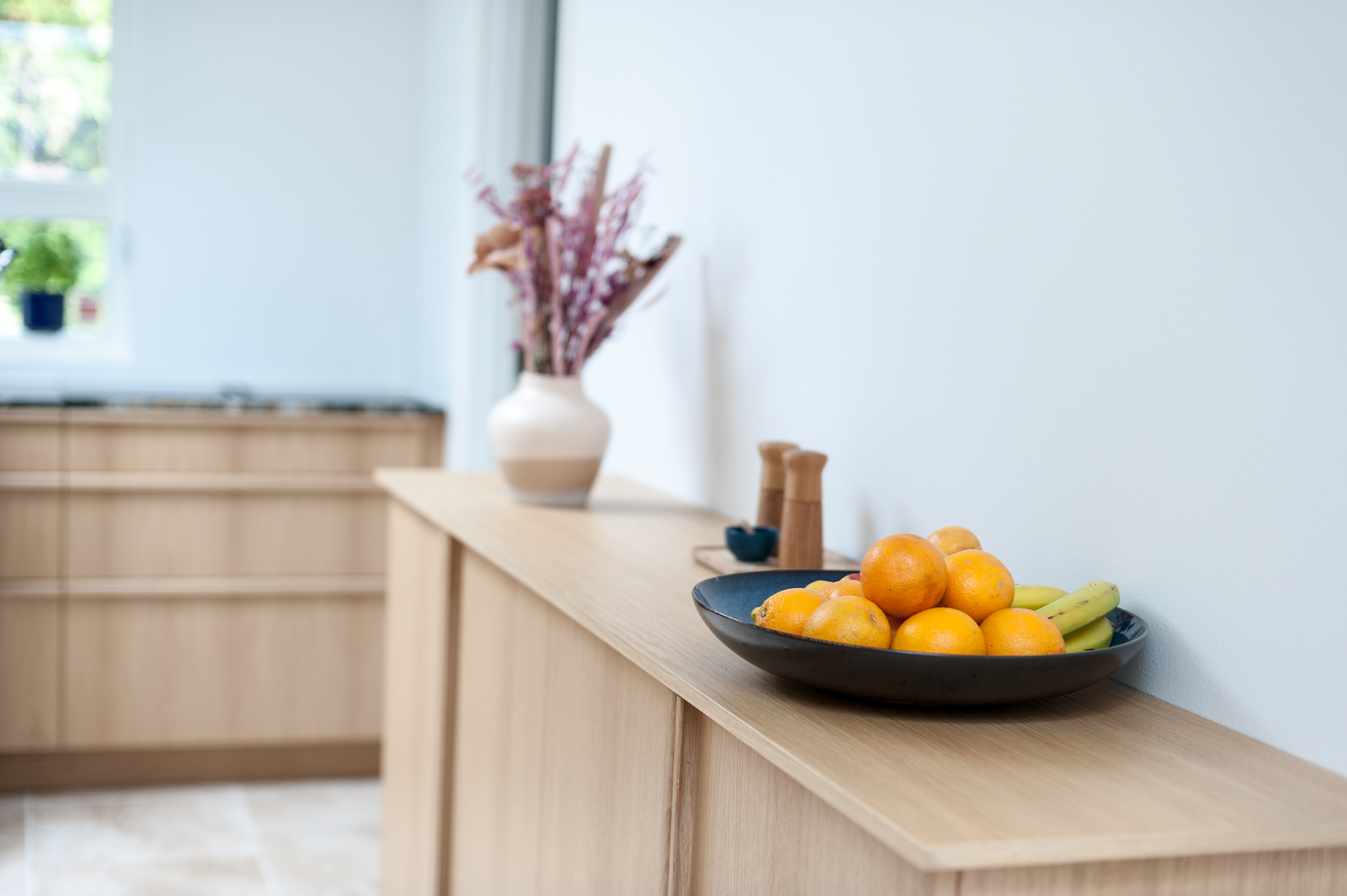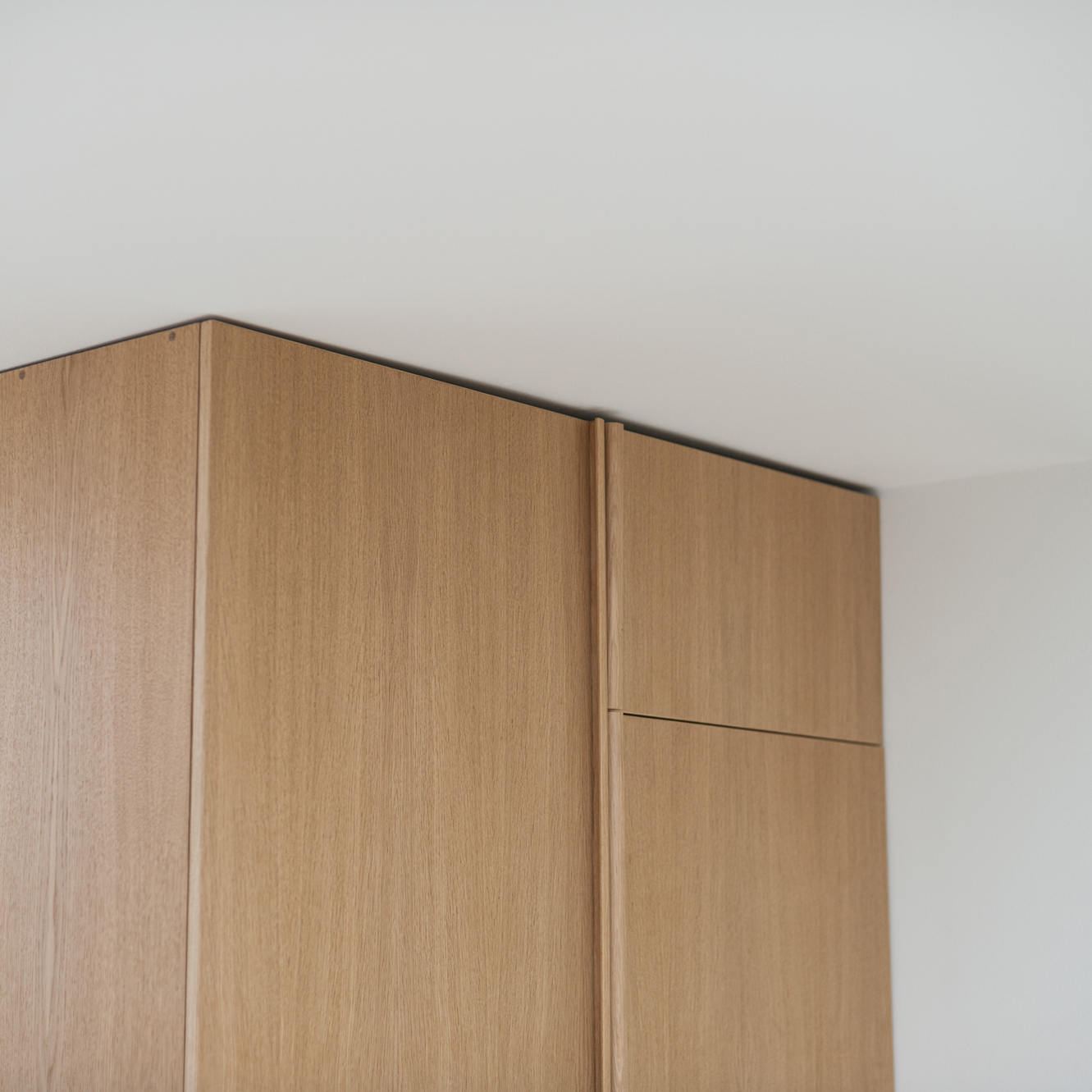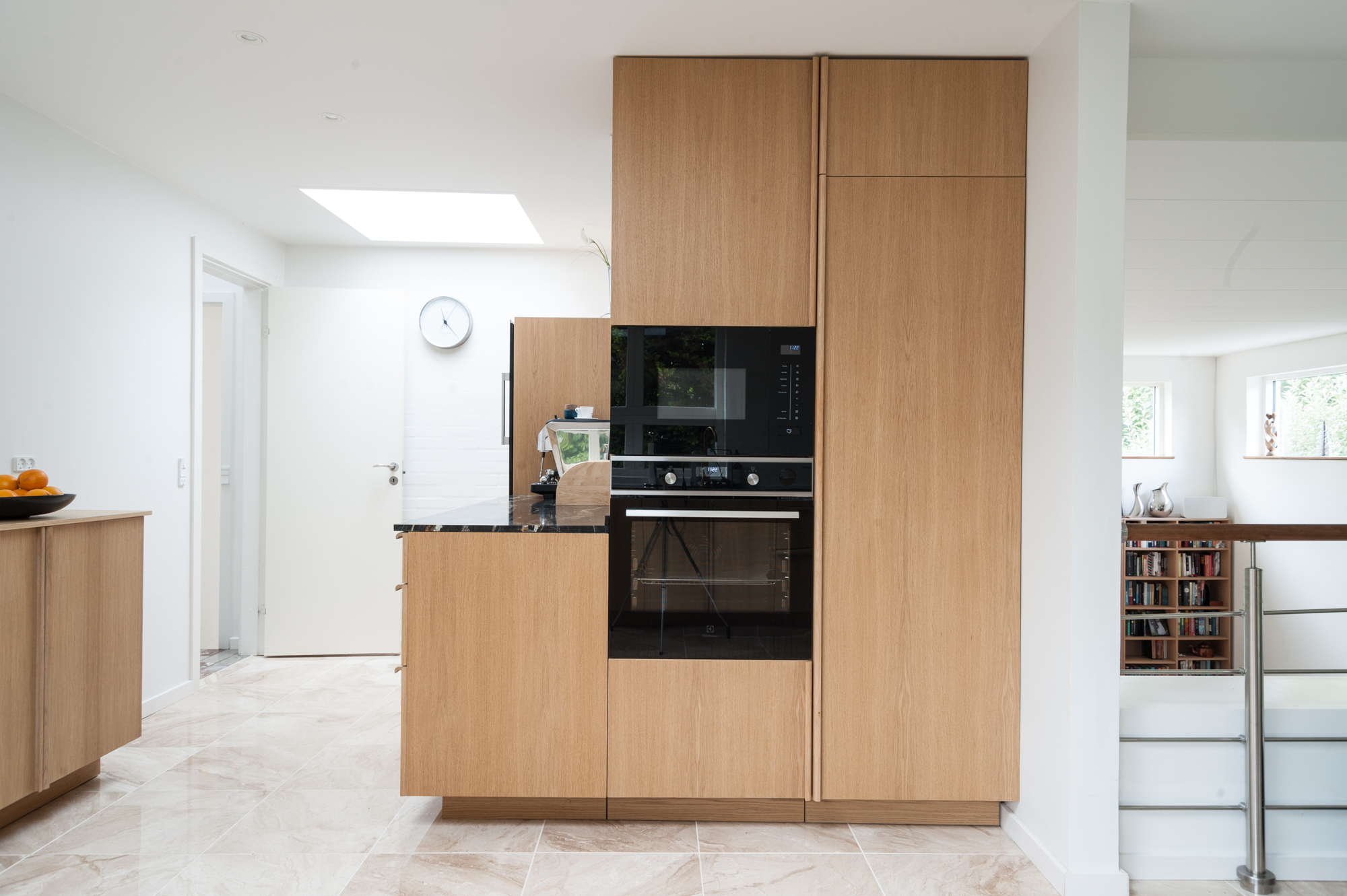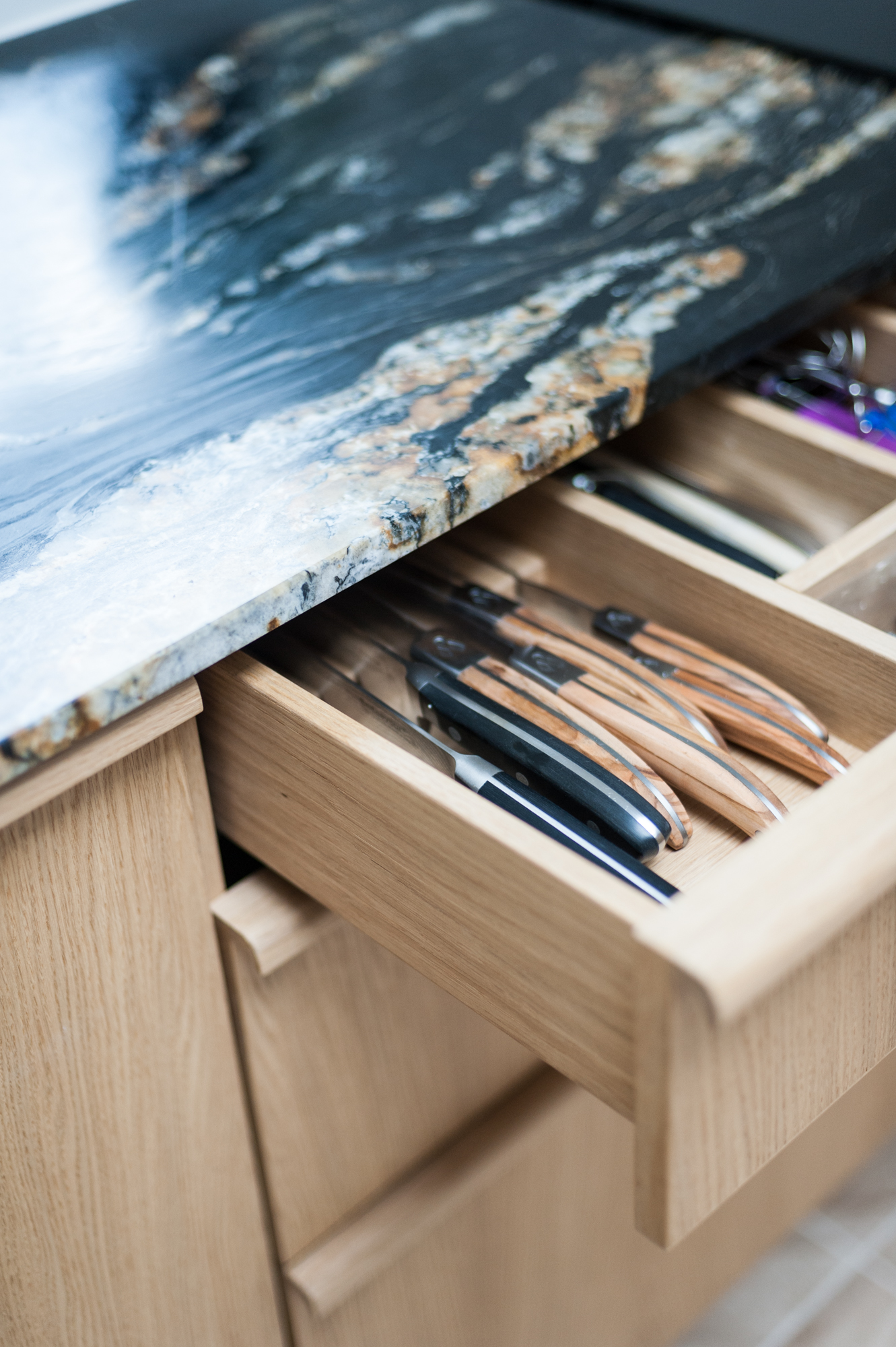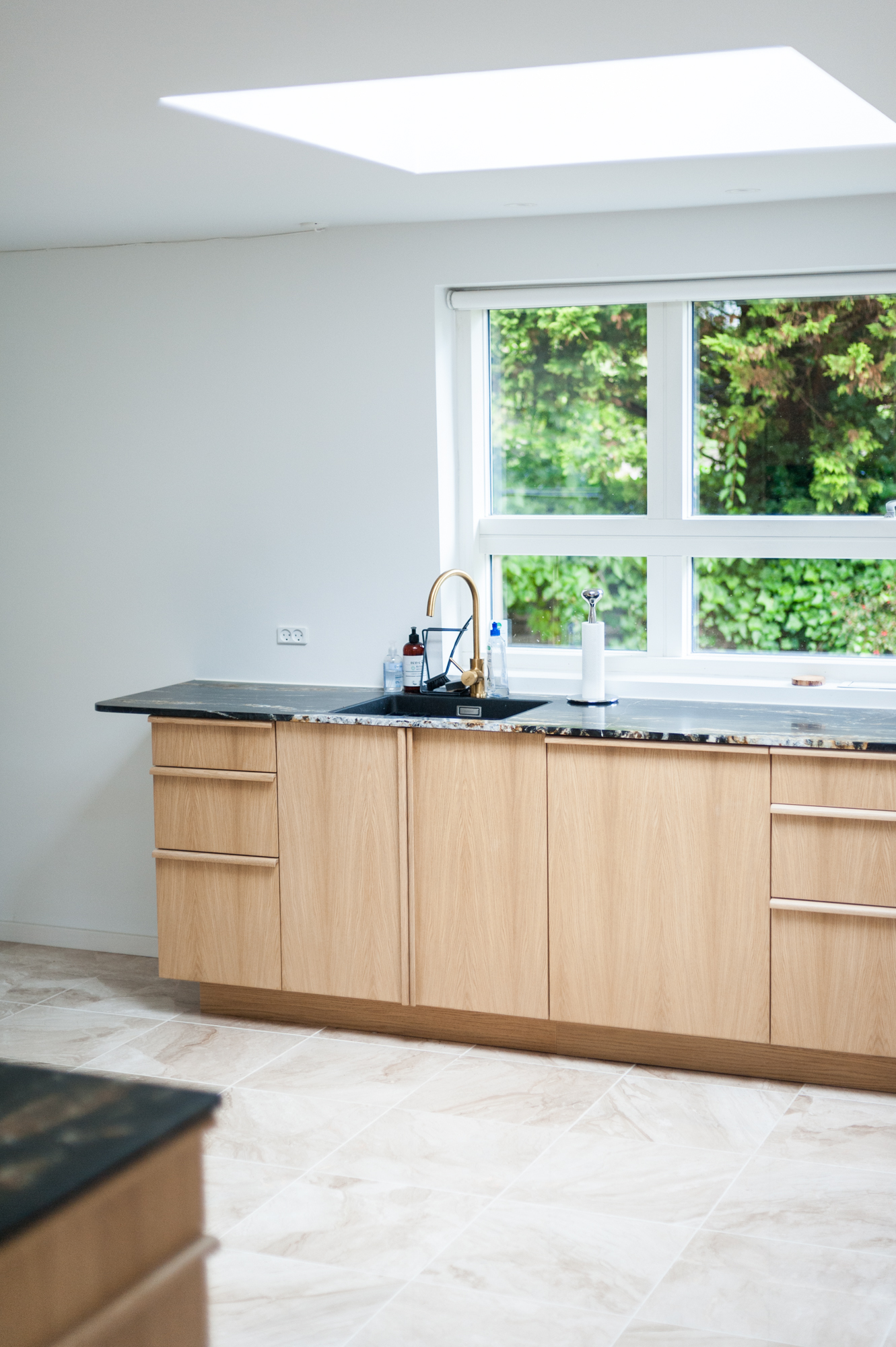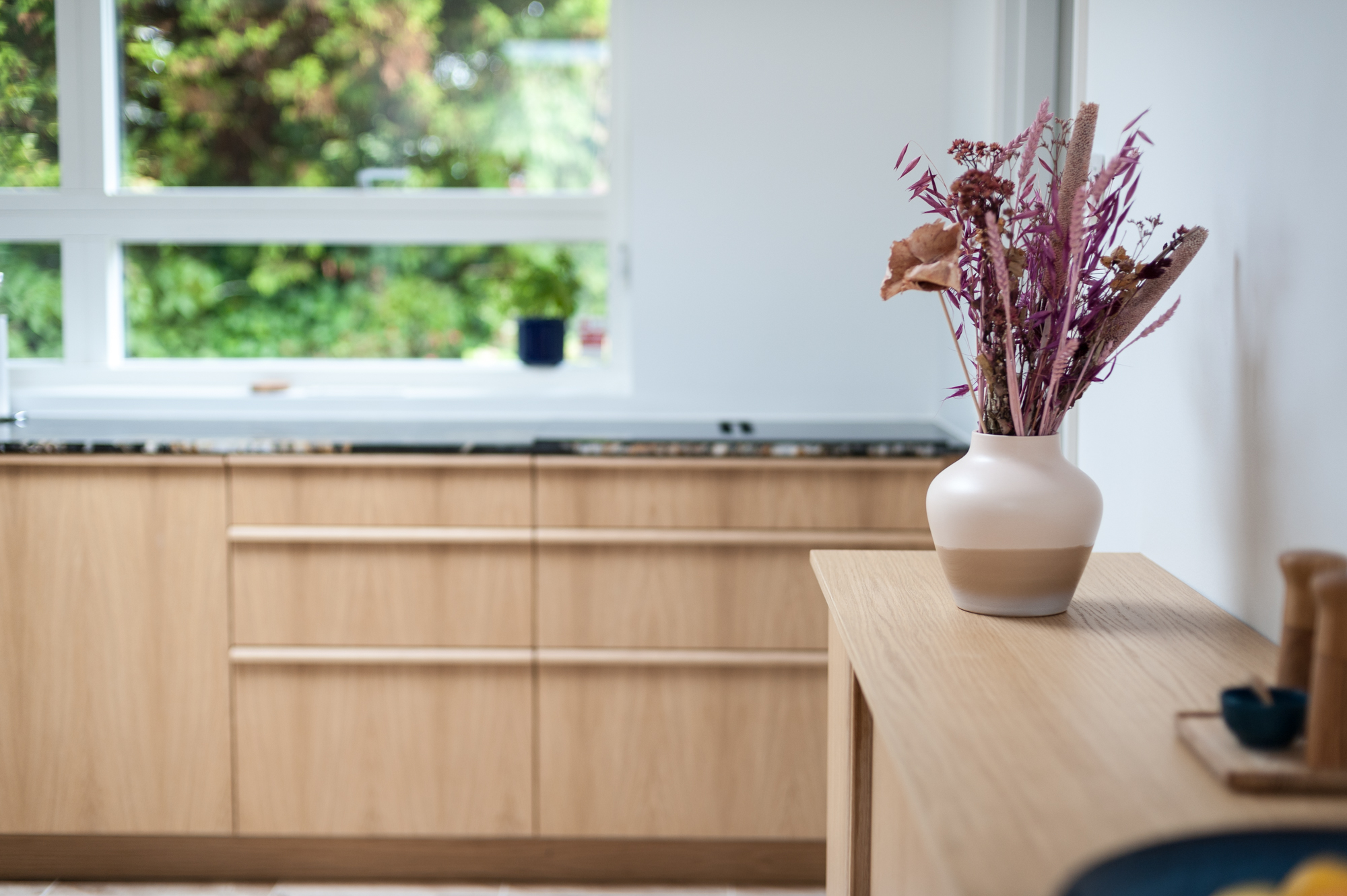 Back to custom